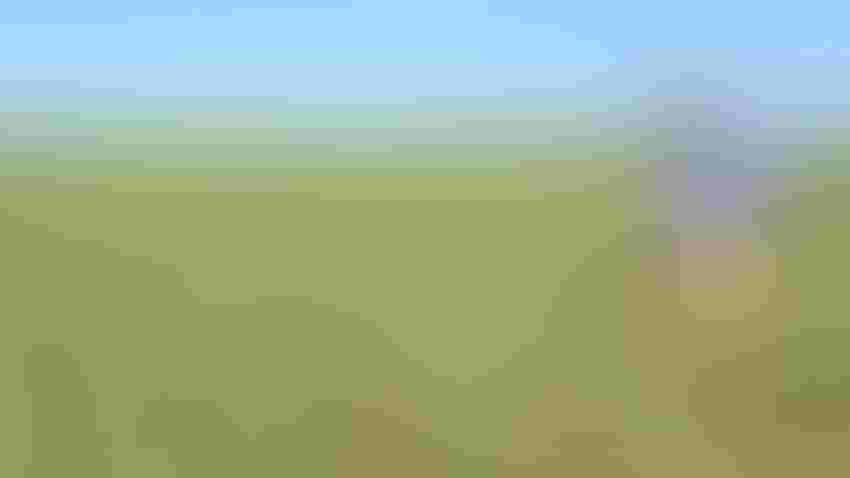 IN NEED OF RAIN: Soybeans in Central Mato Grosso are stressed, and there's no moisture in the forecast.
Matthew Kruse
Brazil's soybean crop continues to be planted in adverse conditions.  Overall, Brazil is nearly 65% complete and is running roughly 10% behind the five-year average.  Mato Grosso is on the tail end of its planting with approximately 95% complete -- just in time to go replant. 
Reports that Mato Grosso will have to replant as much as 20% of the state are increasing.  This seemed improbable a short time ago.  One local source in Mato Grosso (who covers a large area as a consulting agronomist), said, "it will be a minimum of 20%".  He then gave one specific example of a farm that would have to replant half its acreage. 
This same agronomist confirms that there will be some level of replant in pretty much every region of Mato Grosso, but to what degree we don't yet know.
The forecast continues to show the Center West region mostly void of moisture this week, combined with extremely high temperatures.  The only good news for Brazilian farmers is that precipitation appears to build beginning on Tuesday of next week with scattered showers of 1 to 2 inches covering large areas and then building from there. 
This could be the moment we finally begin to see the rainy season start to arrive. However, much damage has been done.
Yield hit?
The real issue for Brazilian growers is that those replanted areas, which could be considerable, could take a yield hit from being planted a month late.  Furthermore, those same areas would have been prime second crop corn areas planted in January/February, which now won't get planted as early or perhaps not at all. 
What this means is that Brazil's second corn crop estimates will eventually need to be revised lower in addition to soybeans.  This is good news for U.S. soybean exports as Brazil's export window won't pick up until a month later starting in February of 2024.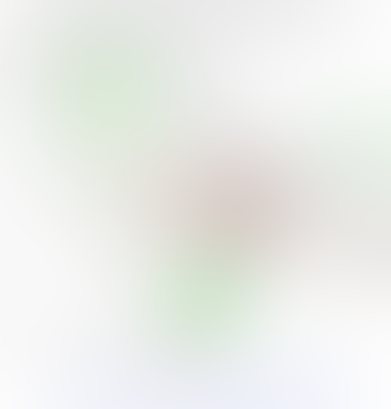 We focus a lot on Mato Grosso as it represents 27% of Brazil soybean production, but in truth this heat and dryness are affecting other areas as well.  Reports out of neighboring Goiás are not much better.  Goiás represents as much as 10% of Brazil's soybean production.
My family's farm is also being impacted by drought in Minas Gerais. We are only 30% planted when we should be closer to 60% planted this time of year. Furthermore, it is looking more and more like we will have plenty of replant of our own. We have already stopped planting the last 15 days, waiting for the forecast to improve. 
Making matters worse, the heat has been oppressive in many areas. This entire week we will experience 102-degree F heat on our farm. Some areas in Mato Grosso will get up to 110 degrees.  This makes it so that 1-in. rains have limited impact as evaporation rates are off the charts. 
Gloomy outlook
Producer sentiment in many areas is very gloomy as they are in uncharted territories.  Historically, Mato Grosso has struggled with too much rain rather than too little.  You might remember seeing photos circulating on the internet of soybeans germinating in their pods from too much precipitation. So having to replant such a large area due to drought is a new experience for them. 
This is already being called the worst start to the growing season in the history of Mato Grosso.  We have seen videos in Western Mato Grosso of soybeans that have gone 43 days without a rain. 
The bean fields are essentially dying. While the forecast for next week shows improvement, the long-term forecast contradicts this, showing extended dryness and heat. 
Meanwhile, Southern Brazil continues to experience the exact opposite problem with too much rain.  Most of RGDS, Santa Catarina, Parana and Paraguay, will see 2 to 8 inches of rain in the next ten days.  This isn't doing their first crop corn any favors. 
Once again, some of that weather front spills over into neighboring Argentina with most areas experiencing 1 inch of rain.   Argentina may currently have the best growing conditions in all of South America. 
CONAB's November crop update was released last Thursday and is already well outdated. The government's ag department actually increased the total soybean crop output by 0.4 MMT to 162.4 MMT which makes about as much sense as a screen door on a submarine. 
USDA added 25 million bushels to U.S. soybean ending stocks in the WASDE report last week, taking the 2024 carryover to 245 million bushels. Those 25 million bushels represents about 0.2 bushels per acre to Brazil's yield when divided across its total acreage. 
Brazil has likely lost several times that amount so far in November. Some analysts have already downgraded Brazil's crop by 5 MMT or 183 million bushels. 
On a global scale, this makes the U.S. ending stock boost somewhat irrelevant. 
Matthew Kruse is President of Commstock Investments. Subscribe to their report at www.commstock.com.
Subscribe to receive top agriculture news
Be informed daily with these free e-newsletters
You May Also Like
---