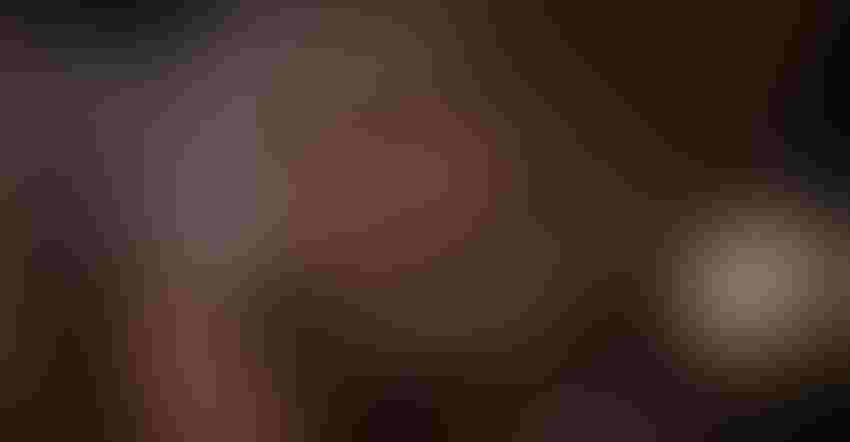 amenic181/iStock/Getty Images Plus
The farm's leader has a lot of responsibility on their shoulders, especially at a fast-paced time of year like this. Plus, there's a lot going on with today's global economy that makes it seem to be changing faster than ever.
It's no wonder many farmers say they sometimes find it hard to sleep at night. There are many decisions that leaders have to make every single day – and many of those decisions are very high-stakes. That can bring up fear, anxiety and worry, which can lead to sleepless nights.
Most business leaders – including farmers – experience these feelings around leading their businesses. And often, there are particular areas of the business or business decisions that involve more feelings of anxiety or worry than others. That's often connected to aspects that have a high level of uncertainty where there's also a lot at stake for the operation.
Ask these questions
One way to ease feelings of anxiety is to figure out which decisions lead to the most anxiety, and then looking at what's behind the anxiety. That can help leaders take steps to change things about the decision-making process, reducing anxiety and making it easier to take action.
Which decisions cause anxiety? Think about what decisions in your business make you feel most hesitant. Consider areas where the stakes are high, or where decisions must sometimes be made quickly. What decisions have the biggest impact on your business? How do you typically go about making them? Is it by yourself, or with a team of other leaders or advisors? What information do you seek? What support do you have as you make the decisions? When you notice that you've become anxious about a particular decision, what do you do?

What's driving the anxiety? The particular factors driving anxiety behind any given decision on the farm are going to be different and unique to each farm leader. Knowing your own tendencies and being able to prepare for when anxiety may pop up is key to managing well when you must make decisions. You can ask yourself questions like: What it is about this type of decision that makes me feel anxious? Is it related to the speed at which the decision must be made? Does it have to do with the size of the decision, or the impact it will have on my operation?

What can be changed about the process? The process used to make leadership decisions can make a big difference in how much anxiety we feel around decision-making. Once you know the specific types of decisions and circumstances that bring about anxious feelings, you can change the decision-making process in ways to help eliminate or reduce anxiety. For example, maybe you find that being the only one responsible for making a decision brings you more anxiety. Then, you could take steps to bring a team around you – whether that involves others on your farm, members of a peer group, or trusted advisors.
Many farmers say they experience sleepless nights due to anxiety or worries around marketing plans and marketing decisions. You can talk with a trusted partner for market decision-making by getting in touch with our market advisors.
The opinions of the author are not necessarily those of Farm Futures or Farm Progress. 
Subscribe to receive top agriculture news
Be informed daily with these free e-newsletters
You May Also Like
---