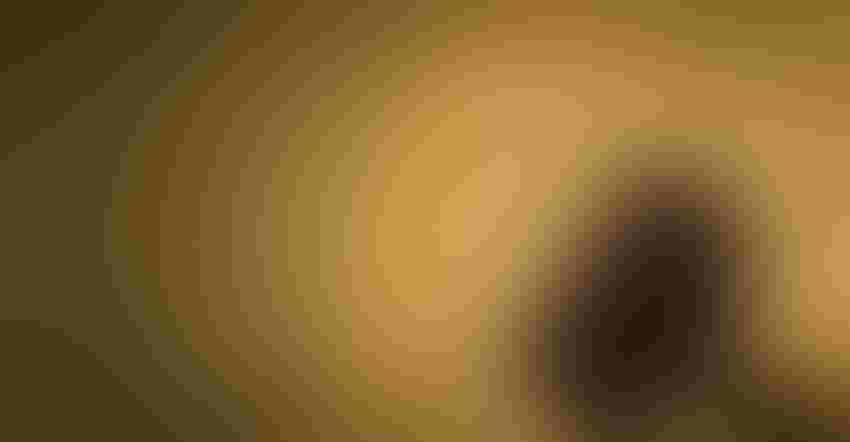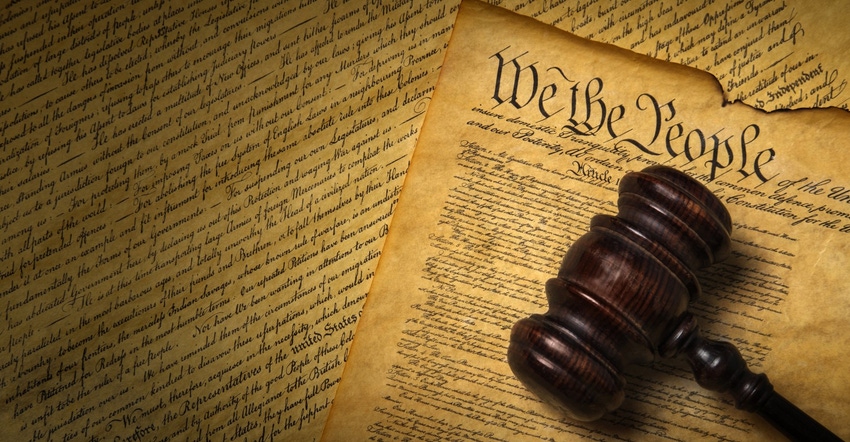 "Ultimately, I think you've got a group of society that wants to inflict mandates, and they don't understand modern agriculture. And we're in a great position to feed not only this country, but the world in a very efficient manner. And these practices just prohibit that," says Terry Wolters, National Pork Producers Council president and owner of Stoney Creek Farms in Pipestone, Minn.
Wolters was speaking about the impending regulations anticipated soon out of California that would mandate space requirements for sows but have no scientific justification. NPPC is beginning its final stretch of challenging California's will upon the rest of the country, not only as it relates to agriculture but on many segments of the economy. The U.S. ag sector is starting to feel the pressure on how it will manage a changing climate, higher input costs, and possibly with fewer tools in its toolboxes.
This week, many Senate Democrats who should know the importance of modern agriculture actually asked Solicitor General Elizabeth Prelogar to write the Supreme Court in support of upholding Proposition 12. Included in the list of signees to the letter was Senate Agriculture Committee Chairwoman Debbie Stabenow, D-Mich., Sen. Tammy Duckworth, D-Ill., and Sen. Gary Peters, D-Mich.
"NPPC's argument claims a state law is unconstitutional any time it could indirectly cause businesses to adjust out-of-state operations. If adopted, this ruling could allow large, multi-state corporations to evade numerous state laws that focus on harms to their constituents, including those addressing wildlife trafficking, climate change, renewable energy, stolen property trafficking and labor abuses," the letter explains.
But that's exactly why Michael Formica, NPPC's general counsel, says many industries will be coming alongside NPPC to defend the Constitution and limit states like California to inflict their will on states around them.
Californians already pay more for fuel and will phase out the sale of all gasoline-powered vehicles by 2030. How does that translate to your farm? Not good.
"If we were to lose this case it means California controls the entire country, and nobody wants to live under those kinds of situations," Formica warns.
Crop protection tools also under attack
So, while Democrat senators are asking the solicitor general to intervene in the Prop 12 case, which clearly flies in the face of production agriculture,  House Agriculture Committee Republican Leader Glenn "GT" Thompson, R-Pa., and Senate Committee on Agriculture Republican Leader John Boozman, R-Ark., are calling on the Biden administration to withdraw its current brief filed by the solicitor general before the Supreme Court in a case involving the Environmental Protection Agency's federal registration authority of Roundup, an essential glyphosate-based herbicide used for crop protection.
The Republican leaders question the White House's rationale for filing the brief based on a "change in administration" and seek answers as to why the solicitor general modified its long-standing position that EPA maintains federal preemption authority on all crop protection tools without consulting the relevant agency subject matter experts.
"The solicitor general's actions not only insert significant ambiguity into FIFRA (Federal Insecticide, Fungicide, and Rodenticide Act), but also upends a host of statutory preemption authorities and the general use of crop protection tools, and further threatens global food security," Thompson and Boozman write.
"If the Ninth Circuit's decision is left in place, not only will growers lose a critical tool from their toolbox, but EPA's registration process will eventually evolve into a state-by-state patchwork that will thwart the science-based and risk-based process Congress has specifically directed EPA to carry out. Importantly, any marketplace confusion will take place during an emerging global food crisis and growing food insecurity," Thompson and Boozman state.
While testifying in the Senate just two weeks ago, Secretary of Agriculture Tom Vilsack also recognized that without key herbicides and pesticides, farmers are less sustainable and would see lower yields. If glyphosate is no longer available to producers, Vilsack says, "I think it would obviously impact and affect production, and I think it would obviously impact and affect our ability to deal with climate. One of the strategies for dealing with climate is obviously no-till activities."
Vilsack says he doesn't know precisely what the reasoning and rationale behind the solicitor general's decision is, "but I would say that we've been very clear with the EPA and our conversations about these crop protection goals that we have to follow the science."
This week the Center for Food Safety also filed new documents in EPA's approval of dicamba, another key weed fighting tool that farmers may see use threatened because of court actions.
While speaking in the House Agriculture subcommittee hearing on June 9, Rep. Austin Scott, R-Ga., asked if farmers are unable to utilize dicamba and glyphosate what will the impact on yields be, and an economist plainly admitted yields would go down.
"I think that's important for Americans to understand that as liberals use the courts and other things to remove the products that we need as farmers to produce the food supply for America and the rest of the world, that our yields go down. The prices for Americans in grocery stores are going to go up with that," concludes Scott.
If we keep pushing agendas that run counter to productivity, the United States is going to have to look outside its borders to meet its food needs. And that doesn't accomplish any of the goals of the agenda-driven groups.
Subscribe to receive top agriculture news
Be informed daily with these free e-newsletters
You May Also Like
---