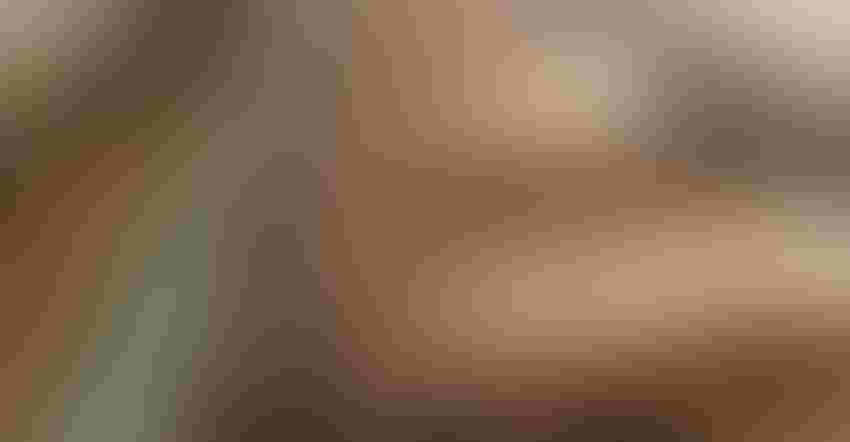 MORE SPACE: CDFA seeks comments on implementing Prop 12 mandating additional space for hogs.
On June 10, the National Pork Producers Council will file its first brief in its challenge of California's Proposition 12 ballot initiative which mandates space requirements for all gestating sows. In a fight that started when the bill was passed in 2018, NPPC's general counsel remains confident of the merits of the case, and other impacted industries are joining in the fight.
California is a massive state with nearly 40 million people and 13% of the U.S. population. It consumes nearly 15% of the domestic pork market and produces almost no pork at all. It takes 650,000 to 750,000 sows to produce the piglets that will become the pork sold in California if 100% of that pork goes to California.
Michael Formica, NPPC general counsel of assistant vice president of domestic affairs, says, "You have a state that produces zero pork that passed a law with the intent of applying it outside the state, but also in foreign countries. And that is not allowed under the U.S. Constitution," he explains.
Formica adds, "We will be filing our opening brief in that litigation before the court on Friday and look forward to taking our case up to the highest court in the land and ultimately prevailing and protecting the right of pork producers to continue caring for their animals, producing a product that feeds the world and feeds the nation, and defending livestock agriculture and all of agriculture across the country."
Formica says California's imposition of its animal production standards on not only pork produced in the state, but also consumed and imported into the state, is a clear case of an "unconstitutional extraterritorial regulation" and the first considered by the high court in literally decades.
He adds numerous national organizations beyond just agricultural industries will be filing briefs by June 17 in support of NPPC. "Essentially anyone who has a business in one state that sells a product in another state is frightened of the precedent that California could set," Formica says.
Formica anticipates the court decision to hear oral arguments this fall, with a final ruling anticipated early in 2023 in either January or February. He suspects the U.S. Supreme Court will get an oral argument date scheduled by the end of June or maybe the first week of July.
"If we were to lose this case it means California controls the entire country, and nobody wants to live under those kinds of situations," Formica warns.
Interestingly, 15 Democrat senators including Senate Agriculture Committee Chairwoman Debbie Stabenow, D-Mich., actually requested that the Biden administration's top attorney, Solicitor General Elizabeth Prelogar, write SCOTUS in support of upholding Proposition 12. Formica declined to comment directly on the senators' letter, but again reiterated the widespread support anticipated by not just agricultural and livestock groups, but the entire U.S. economy coming to the support of the U.S. pork industry.
Producer concerns
Formica also says California has not released final regulations for implementing the Proposition 12 requirements, and it could be another 120 days before final publication. He adds that California is struggling to figure out how it can inspect farms in other states.
Terry Wolters, NPPC president and owner of Stoney Creek Farms in Pipestone, Minn., says from the producer standpoint, California's regulations make it challenging to raise a pig that meets multiple state standards. In addition to the 24 square foot space requirement demanded by Proposition 12, there's also no science behind those space requirements, Wolters explains.
"The sows that we have in our open pen space facilities today have plenty of ability to turn around and choose where they live, but there's no science behind requiring 24 square feet, which that just increases our costs. It increases our carbon footprint. It's theoretically less sustainable than we're currently operating today," Wolters says. "And then on top of it, their requirement is that they want us to no longer user breeding stalls."
Wolters notes that breeding stalls allow producers to take the best care of the sows, which often are more territorial and aggressive during the crucial period of embryo development. "For us as producers, we feel like our best care, our best ability to take care of the animal is to have her in a breeding stall to protect both the animal and the embryos that you're trying to conceive in that breeding process. And then if we move her into a group house situation after that, that is a more practical method of production where we can work side-by-side with our veterinarians and really be more efficient, but also better caring for the animal," he explains.
Trade implications
Formica adds that Proposition 12 creates a lot of problems for not just U.S. producers, but also for Canadian producers who send piglets down to the United States for final finishing. This will also require California inspectors to not only inspect farms in Iowa or Minnesota, but also to Canada. "They're going to breach Canada's national sovereignty and begin inspective farms in Canada," Formica warns.
"They will require U.S. producers to buy those feeders to certify that they came from a compliant farm in Canada," Formica continues. Smaller U.S. producers especially will not have the resources to go to Canada and inspect the farm in Canada, but they're going to be legally on the hook.
Maria Zieba, NPPC assistant vice president of international affairs, adds there are a number of possible trade implications which may also include possible retaliation against the United States.
"The Canadian government has weighed in throughout different levels of government and has expressed their concern with the overreach of the Californian government to be so bold as to say we're going to send U.S. inspectors and make sure you're doing a good job up there. It's a really hard pill to swallow for all our friends to the north and the south and across the pond," Zieba says.
About the Author(s)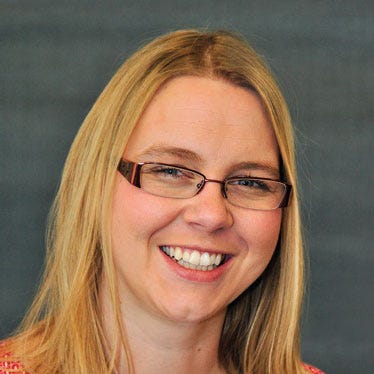 Policy editor, Farm Futures
Jacqui Fatka grew up on a diversified livestock and grain farm in southwest Iowa and graduated from Iowa State University with a bachelor's degree in journalism and mass communications, with a minor in agriculture education, in 2003. She's been writing for agricultural audiences ever since. In college, she interned with Wallaces Farmer and cultivated her love of ag policy during an internship with the Iowa Pork Producers Association, working in Sen. Chuck Grassley's Capitol Hill press office. In 2003, she started full time for Farm Progress companies' state and regional publications as the e-content editor, and became Farm Futures' policy editor in 2004. A few years later, she began covering grain and biofuels markets for the weekly newspaper Feedstuffs. As the current policy editor for Farm Progress, she covers the ongoing developments in ag policy, trade, regulations and court rulings. Fatka also serves as the interim executive secretary-treasurer for the North American Agricultural Journalists. She lives on a small acreage in central Ohio with her husband and three children.
Subscribe to receive top agriculture news
Be informed daily with these free e-newsletters
You May Also Like
---