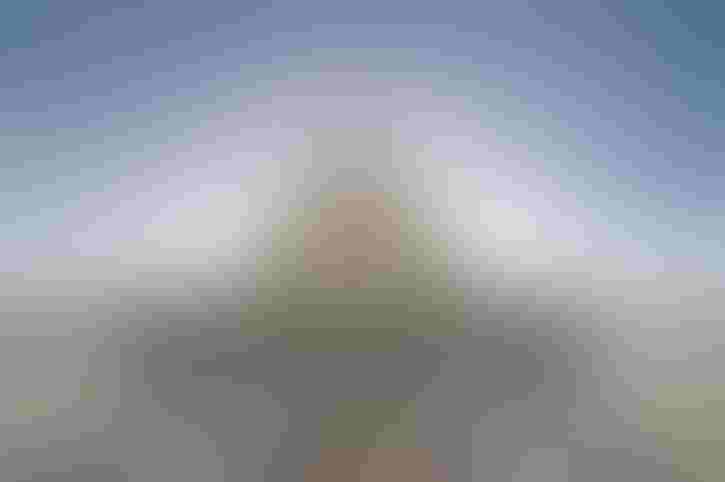 The new law known as "Coronavirus Aid, Relief, and Economic Security Act" (CARES) was passed and signed by the President last Friday. It is a Christmas tree of free money.
There are six Titles in the law which I will discuss in coming weeks. This week I will describe what the bill does for agriculture. Throughout the various titles, rural health facilities are given special attention.
There is a special Section 1104 which deals with trade expansion and discusses losses related to trade missions and expenses which were cancelled due to the coronavirus.

Section 1110 singles out small agricultural cooperatives that shall also be eligible for getting loans. It will be interesting to see how this program is administered for farmers.

Title VI Miscellaneous Provisions gives away huge bundles of money to USDA and many other government agencies, including the U.S. Postal Service. Title VI provides for emergency appropriations for response to the coronavirus. Under Title VI there is a Division B entitled "Emergency Appropriations for Coronavirus Health Response and Agency Operations". Under it is a Title I for the Office of the Secretary.
Money to farmers through USDA
Title I specifies an "additional amount" to USDA Secretary Perdue of $9.5 billion. According to Farm Bureau this is 19% of the total food and ag provisions food and agriculture provisions, "to provide financial support to farmers and ranchers impacted by coronavirus." This includes producers of specialty crops, producers that supply local food systems, including farmers markets, restaurants, schools, and livestock producers, including dairy producers.
The Commodity Credit Corporation Fund receives a reimbursement of $14 billion, which you probably have already heard about. That's 29% of total funding for food and agriculture.
There are other funds, too. One spells out $55 million to the Animal and Plant Health Inspection Service (APHIS) and remains available until September 30, 2021. This APHIS money is to "prevent, prepare for, and respond to the coronavirus, domestically or internationally, including for necessary expenses for salary costs associated with the Agriculture Quarantine and Inspection Program."
Curious proviso
All of these sections have a curious proviso which claims the amount in question is for an emergency requirement of the Balanced Budget Act of 1985.
The Agricultural Marketing Service receives $45 million to prevent and prepare for and respond to the coronavirus.

The Food Safety and Inspection Service (FSIS) receives only $33 million to hire temporary workers and possibly relocate inspectors.

The Farm Service Agency (FSA) receives $3 million to prevent, prepare for and respond to the virus.

Rural Utilities Service gets $25 million to respond to the virus for telemedicine and distance learning services in rural areas.

The Food and Nutrition Service receives $8.8 billion "…to prevent, prepare for, and respond to coronavirus domestically or internationally."
SNAP is big winner
The Supplemental Nutrition Assistance Program (SNAP) receives a whopping $15.8 billion in supplemental assistance. That's $50 million allocated to additional food purchases and $200 million left to the discretion of the Secretary to provide grants to the Commonwealth of the Northern Marianna Islands, Puerto Rico, and American Samoa. The Commodity Assistance Program (CAP) has $450 million allocated to them, and the Secretary may use $150 million of the $450 million to support the distribution of commodities.
Foreign Agricultural Service receives a measly $4 million to be used for salaries and expenses which in part is to bring employees and dependents back from their overseas posts.
There are other interesting funds appropriated in the name of preventing, preparing and responding to the coronavirus. One federal agency I have never heard of is the "Federal Citizen Services Fund" which receives $18.6 million. This fund is in the Treasury Department and General Services Administration which has as its purpose the dissemination of federal information to the public.
Other interesting amounts of coronavirus money goes to Corporation for Public Broadcasting. It receives $75 million to "…maintain programming and services and preserve small and rural stations threatened by declines in non-Federal revenues."
The opinions of the author are not necessarily those of Farm Futures or Farm Progress. 
Subscribe to receive top agriculture news
Be informed daily with these free e-newsletters
You May Also Like
---