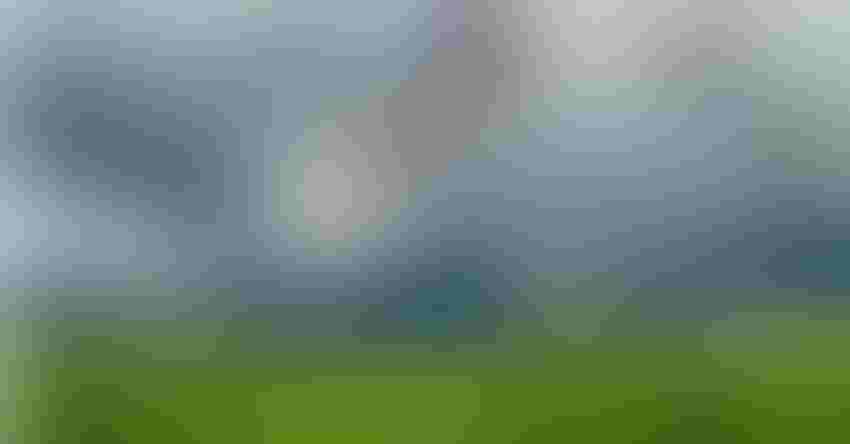 Congress has been working around the clock to pass another round of emergency aid, with the Senate advancing its $2 trillion package on Wednesday night and the House expected to offer a voice vote on Friday to advance the bill. President Donald Trump said he would sign the bill immediately when it arrives on his desk. The focus then turns to what is needed next. 
In her press conference Thursday, House speaker Nancy Pelosi (D., Cal.) said she plans to offer a voice vote on the Senate-passed Coronavirus Aid, Relief & Economic Security (CARES) Act (S. 3548) on Friday. She said she did not want to approve the measure by a unanimous consensus vote (which would not require members to cast a vote) and instead would allow members to participate in a debate if they choose, followed by a voice vote.
"We will have a victory tomorrow for America's workers. If somebody has a different point of view, they can put it in the record, but we're not worried about that," Pelosi said Thursday.
As the economic impact remains unknown, Congress will have to decide how to manage the continued response in the days ahead. The COVID-19 impact on agriculture includes a rapid and unanticipated decline in commodity prices, the likely closure of ethanol plants, the dramatic decline in full-service restaurant and school meal demand and the reduction in direct-to-consumer sales.
Related:Farms, rural communities at risk for COVID-19
As shown by hiccups in the process this week, with two failed cloture votes in the Senate, politics are not void in the present-day legislative environment. House Democrats attempted to craft their own bill to get their views in the open, and some ideas eventually were included in the final bipartisan package the Senate proposed on March 25.
Pelosi said moving ahead that everyone should be working on what they believe should be prioritized in the next package. "We really should be operating four corners, the four -- House and Senate, Democrats and Republicans -- as we go along to find as much common ground as we can," she said.
Senate Appropriations Committee chairman Richard Shelby (R., Ala.) said several times that he wants a major infrastructure package. A fourth bill could tie up loose ends if any lawmakers are unhappy with the details of the "phase three" package, Sen. Roy Blunt (R., Mo.) said on the floor earlier in the week.
"I'd say the minute we're done with phase three, we'll start talking about phase four, because all of us know that phase three can't have included everything that needs to be included," Blunt said.
Paul Bleiberg, National Milk Producers Federation vice president for government relations, said this is likely not the last step in assisting sectors hit hard by economic disruptions. In recent weeks, many agricultural groups and members of the supply chain have come together to write letters and voice concerns. "I think we have been getting the ag space to work as a coalition as much as possible," he said.
As every industry, not just those involved in agriculture, continues to be profoundly affected by the pandemic, it will be important to continue the dialogue as well keep farmers in an economic situation where they're able to produce. Although the agricultural community did receive one of its biggest requests in a replenishment of U.S. Department of Agriculture's Commodity Credit Corp. (CCC), the $14 billion level is far below the $50 billion requested.
Although not included in the most recent bill, Bleiberg said House Agriculture Committee chairman Collin Peterson (D., Minn.) had some potential ideas to continue to offer assistance to those who might need it most.
"There are absolutely going to be further legislative efforts," Bleiberg said. "Congress may take a recess for a couple of weeks, maybe around the Easter recess, and it may be a little bit longer than it normally is, but I think that work behind the scenes is going to continue."
Senate majority leader Mitch McConnell (R., Ky.) announced that the Senate will not be back in session until April 20, aside from regular pro forma sessions. If the Senate needs to meet before then, there will be a 24-hour notice.
About the Author(s)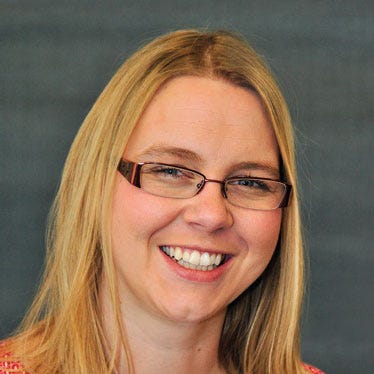 Policy editor, Farm Futures
Jacqui Fatka grew up on a diversified livestock and grain farm in southwest Iowa and graduated from Iowa State University with a bachelor's degree in journalism and mass communications, with a minor in agriculture education, in 2003. She's been writing for agricultural audiences ever since. In college, she interned with Wallaces Farmer and cultivated her love of ag policy during an internship with the Iowa Pork Producers Association, working in Sen. Chuck Grassley's Capitol Hill press office. In 2003, she started full time for Farm Progress companies' state and regional publications as the e-content editor, and became Farm Futures' policy editor in 2004. A few years later, she began covering grain and biofuels markets for the weekly newspaper Feedstuffs. As the current policy editor for Farm Progress, she covers the ongoing developments in ag policy, trade, regulations and court rulings. Fatka also serves as the interim executive secretary-treasurer for the North American Agricultural Journalists. She lives on a small acreage in central Ohio with her husband and three children.
Subscribe to receive top agriculture news
Be informed daily with these free e-newsletters
You May Also Like
---