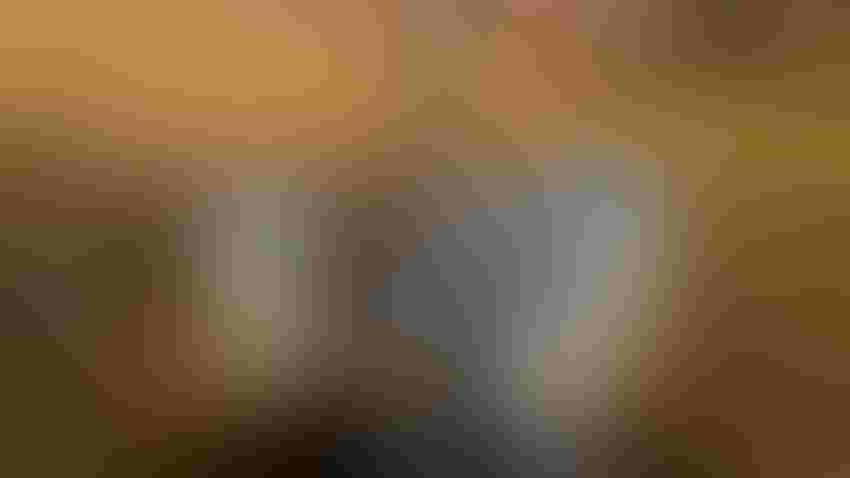 This spring, after realizing I've now worked with over 300 family farms; I sat down to reflect on them and write down any major observations. Here are the top 10 of those, in no particular order:
1. Farming is difficult.
The capital-intense business of farming makes the barrier of entry difficult for young and aspiring farmers. These factors also make it difficult for retiring farmers to exit from a tax standpoint. Transition plans are evolving from traditional "in-the-family" transitions to more "out-of-the-family" successors, partners, or collaborations. More and more farms rely on supplemental and off-the-farm income to support the operation.
2. Farming is emotional.
I've sat across the table from many teary-eyed farmers who endured many ups and downs during their farming careers. They've seen and made decisions based on the emotions of greed, hope, and fear. This could be marketing a bushel of grain which they thought they lost at least three times that growing season. Or, the decision to mortgage a farm in order to buy another farm, while memories of the 80's still remain. And, then there's fair and equal and the emotions that come into play with future inheritance between farming and non-farming heirs.
3. Farming is a way of life.
Why do farmers farm? This is difficult to explain to those more removed from agriculture. For many, it's what they were born to do, all they know. It's more than farming, it's a lifestyle and an ideal worth preserving. In addition, it's a great way to raise a family and gives farmers freedom and independence. For others, it was what they were called to do, to be a good steward of the soil, and leave it in better condition than when it was bestowed upon them.
4. Family farms are changing.
My grandparents' farm was once self-sufficient raising corn, soybeans, wheat, oats, cattle, chickens, hogs, and a garden full of potatoes and produce. Farming was more labor intense back then, and for the most part family farms relied on the income from the farm itself to support their families and grow and expand the operation over time. Trends now are for larger and fewer family farms that can run across a lot of acres. One thing that hasn't changed is a very large percentage of farm operations are still family-owned.
5. No two family farms are alike.
I've run across many boiler plate estate plans that do nothing to address the long-term continuation of the farm. Beware of the "one-size fits all" estate plan as every family farm and family is different. Understand your options and seek advice from farm estate planning specialists. Have a farm business meeting to discuss important decisions as just because you're neighbors are doing something doesn't mean it's a fit for you and your operation.
6. The future of farming is bright.
American farmers grow crops on some of the most productive farmland in the world. And, the advancements being made in ag technology are truly amazing. These may be necessary for future food production to keep pace with the food, fuel, and fiber needs of the future. We also continue to lose productive lands to development, urban sprawl, and erosion. Phrases such as regenerative farming, sustainability, and farm-to-table are no longer buzzwords, and this is where farming will continue to trend in the future.
7. Don't forget about the little things.
It's easy to get hung up on big decisions. However, a lot of times it's the little things that trip people up the most. It could be day-to-day habits on the farm such as how family members communicate and treat each other. How they treat their employees. How do you own title on the farms, or do you even know. Are your bank and investment accounts set up properly. Sometimes what you consider little things may mean big things to the kids such as the pair of pliers Dad always carried, Mom's scrapbooks, or the memory of you always being there for every ball game and school event.
8. Future farm owners need to be educated.
I believe we have a large educational gap between those who currently own, operate, and rent farmland from those who will in the next generation. Every generation communicates and uses technology in different ways. It's important to recognize this and educate the next generation on how to manage your farm, how to rent a farm, and the responsibilities that come with owning a farm. A key attribute to future producers will be the relationship they hold with their landlords and other buyers of farmland.
9. Farming is becoming more of a business.
More and more farm operations are treating their farm as a business even so far as creating a board of outside farm advisors to consult and do strategic planning. More operations are collaborating, participating in peer groups, and thinking outside the box for income sources from new enterprises on or off the farm.
10. Most family farms don't know their true transition costs.
There will be a record-high transfer of wealth occurring over the next 10 to 15 years. Don't let time, rising land prices, and higher interest rates pass you and your estate plan by. An arbitrary 20% or 30% discount for family buyouts may sound good, but run the numbers to determine whether it's even feasible in our current land environment and what that may mean for the future of your family farm.
Downey has been helping farmers and landowners for the last 23 years with their family farm transition, estate planning, leasing strategies, and a general farm advisor. He is the co-owner of Next Gen Ag Advocates and an associate of Farm Financial Strategies. Reach Mike at [email protected].
Subscribe to receive top agriculture news
Be informed daily with these free e-newsletters
You May Also Like
---