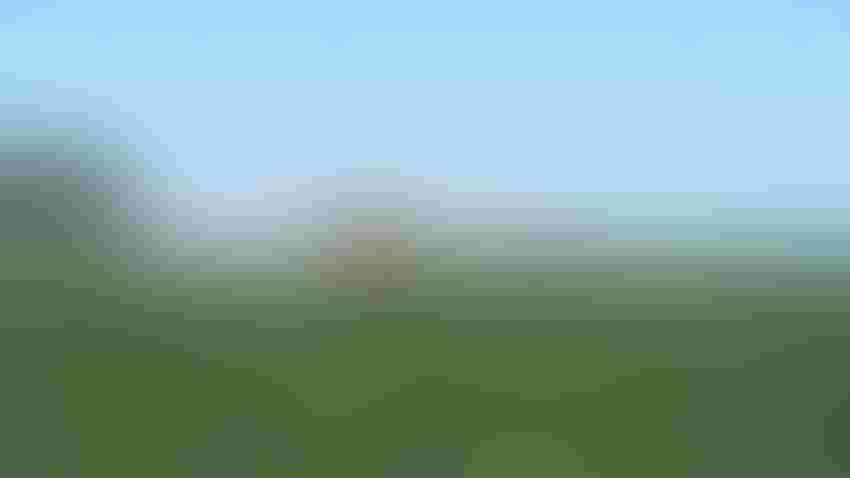 As July approaches, you would think that fieldwork is slowing down. That has not been the case.
The last couple of weeks has seen us finish up the first in-crop spray application and push forward on Y-drop nitrogen applications in corn. There is no shortage of things to do as we try to prep for wheat harvest (hopefully) next week.
In general, crops seem to be lagging behind where they should be. We are in our second round of hazy Canadian smoke-filled days this summer. We have also had some drought stress. Couple those things with delayed planting (or two weeks of cold after planting) and it seems we're running behind.
Unfortunately, we will have to re-spray about half of our corn acres. Conditions must not have been good enough to kill all the grass and water hemp, as we have some escapes. We expect burr cucumber to emerge late and a 4th of July application timeframe is normal. However, we're dealing with more acres than expected.
Costly chemicals
The water hemp is pushing us into more expensive chemistry for this application. We will use drops in order to put the chemistry down into the canopy and to avoid spraying the whorl of the corn plant. Applications will probably start the first of next week.
I spent yesterday addressing some nutrient deficiencies with foliar application of plant food. These areas were mainly muck soil that typically show deficiencies in manganese and copper. If we get some sun today, I will defoliate the wheat tomorrow.
Defoliating any crop is basically killing it a little early. Once all the nutrients have accumulated in the seed and it dries to a certain point, defoliation can be done without yield loss. This will allow us to harvest about a week early which means we can get the double crop soybeans planted sooner. Planting double crop earlier is the whole purpose of defoliating wheat for us.
Subscribe to receive top agriculture news
Be informed daily with these free e-newsletters
You May Also Like
---