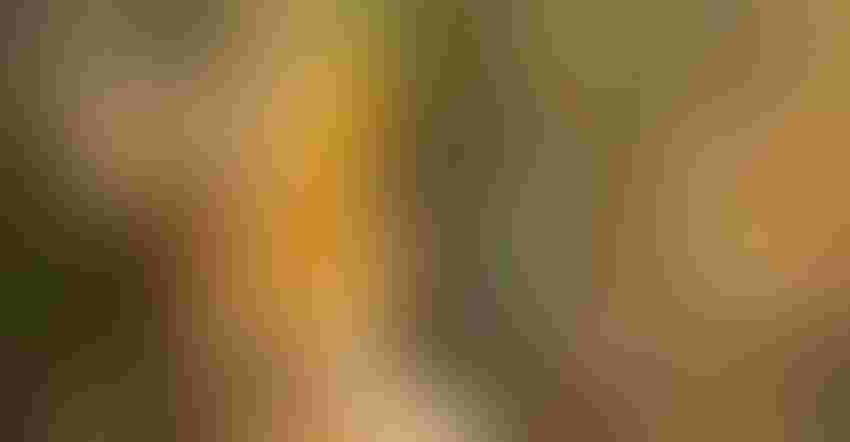 USDA reports always seem to contain plenty of facts – and maybe a little fiction, too. The agency's May World Agricultural Supply and Demand Estimates in particular are a mixture of both what is and what could be.
This dual nature appears especially true for the upcoming May 12 WASDE edition. USDA's number crunchers will continue to update 2021-2022 marketing year forecasts. The report also includes the government's first official monthly new crop predictions for the U.S. and the rest of the world, offering a range of confidence, from hard, to soft, to downright squishy.
This year, fallout from the Ukraine war, economic turmoil and La Nina weather conditions make any forecasts even more of a guessing game than normal. That's why officials recently answered a series of questions asked at their data users conference by saying "Stay tuned for the May WASDE."
So here are some of the questions I have headed into the report, and what USDA may or may not say about them.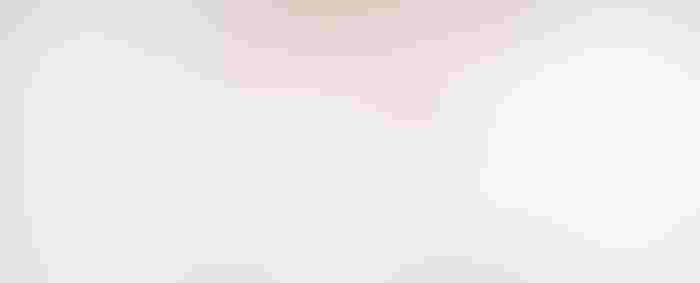 How will drought in the West affect U.S. winter wheat production?
With more than two-thirds of winter wheat ground suffering drought, weekly ratings are 15% lower than when the crop went into dormancy. Only three years since 1986 would be lower if conditions don't improve by harvest – and yields averaged more than 10% below normal those years.
Vegetation Health Index readings point to yields in range between 46.7 and 51.1 bushels per acre, while my models based on ratings currently put the yield around 47.5 bpa, 8% below normal. Assuming average spring wheat and durum yields, total wheat production of 1.788 billion bushels would be more than last year due to increased acreage, but 152 million less than USDA estimated at its February outlook conference. That would slash leftover supplies next May to dangerously low levels unless export demand is rationed.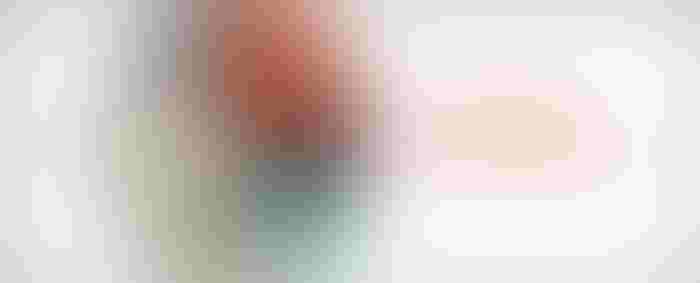 How will war affect Ukraine, Russian production and exports?
Foreign buyers' desire for U.S. wheat in turn depends in part on what happens in Russia and Ukraine. The Former Soviet Union accounted for nearly 30% of world exports not long ago before shipments plunged due to weather, pandemic and war. Ukraine potential for wheat and other crops remains highly uncertain, but USDA's May forecast could reflect what's happening on the ground – at least as captured by satellite imagery and local sources.
Despite a dry start to spring, VHI ratings for Ukraine wheat improved a little, suggesting weather may not be stressing fields severely yet. Still, shortages of inputs and fuel, not to mention blocked export networks mean reductions are likely. Will USDA stick with trend yields for corn after a slow start to planting?
USDA doesn't start surveying farmers for their opinions on corn yields until August. Instead, these early production estimates use March 31 planting intentions and a yield estimate based on statistical trends. The agency used to use what's known as a simple "linear trend fit" based on yields dating back to 1960. In 2004 an adjustment was made for planting progress. Following the 2012 drought, this multiple regression model was expanded to include May 15 planting progress, July weather and June crop stress, based on data back to 1988 for eight key states – Illinois, Iowa, Indiana, Missouri, Minnesota, Nebraska, Ohio and South Dakota. The most recent change came when Kansas was swapped out for Missouri in the model.
USDA has put this "normal" trend yield at 181 bpa since last fall. Adjusting the yield lower in May is unlikely – USDA didn't do it in 2019, the year of the "bomb cyclone" that ultimately caused near-record slow progress.
Such caution is warranted. History shows what farmers know – you can plant a lot of corn in a hurry if weather cooperates thanks to today's technology. In some big states putting in 50% or more of the crop in a single week isn't impossible.
Though USDA said only 7% of fields were seeded last week, that's not an abnormally slow start. So, the average May 15 progress of 74% is still attainable. While slow planting might knock 6 bpa off starting yield potential, a summer with moderate temperatures and beneficial moisture could still produce average national yields above 190 bpa.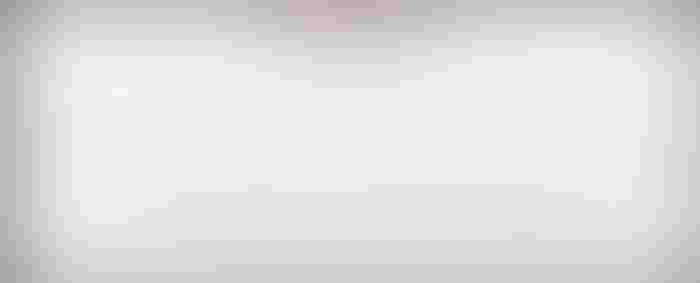 Will high fertilizer prices and potential shortages affect USDA's production forecast?
Agency officials at the data users conference said they had no way to gauge the impact of fertilizer on corn yields, though farmers' August yield estimates likely will take this into account on an individual basis. Nitrogen deficiency may show up in vegetation health readings this summer -- after the crop is up and growing.
As I noted last month, high fertilizer costs could linger into 2023 and perhaps beyond, depending on whether food prices remain expensive. The World Bank last week said food costs would remain 45% above 2020 levels through 2024, with corn 65% higher and soybeans up more than 45%, helping fertilizer values remain more than double their 2020 average.
Nutrient prices have retreated a bit from recent highs. May contracts for Gulf ammonia settled $181 lower but remain elevated at nearly $1,300 a short ton. Urea was volatile, trading in a range of more than $100 a ton before April contracts settled at $753 with May at $690. A long-awaited big tender from India will take shipments into July, a long enough window to attract more volume and maybe lower prices too. Gulf DAP slid below $950 for April with May under $900. Only 32% UAN stayed steady around $630 as farmers eye more need for side dressing if spring nitrogen applications are slow.
Fertilizer isn't a problem at the moment in Brazil, where Russian shipments unloaded last month despite sanctions. But drought linked to La Nina cooling of the equatorial Pacific could again trim estimates for Brazil's big second corn crop. That might boost summer and fall corn sales out of the U.S. though consumption of corn to make ethanol could drop in the 202-2023 marketing year.
With U.S. production a question mark, USDA forecasts for ending stocks here and around the world could be an afterthought. The International Grains Council last week forecast lower corn and global wheat stocks at the end of the 2022-2023 campaign, though soybeans could be higher thanks to increased production.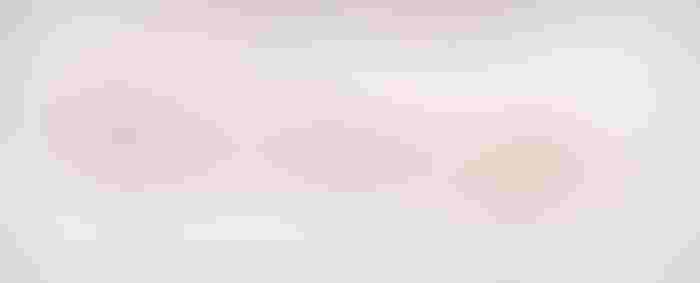 How will China's economic woes and COVID policies affect soybean imports?
USDA's first estimates of soybean supply and demand could hinge on the market's lynchpin over the past two decades: China.
The agency's staffers in China in mid-March predicted soybean imports would rebound to reach a record 3.675 billion bushels in 2022-2023, after falling 11% to 3.344 billion this year. The Chinese government pressured livestock operations to reduce soybean meal consumption in favor of more abundant wheat and rice, but slowing economic growth also may have figured into the decline.
China's strict COVID lockdowns are expected to keep GDP growth around 5% or less through 2024, not enough to spur a big rebound in consumption in normal times, especially with the nation's sow herd shrinking. Still, if lack of alternative feeds in the months ahead turns the livestock sector back to soy, some 175 million bushels could be added to U.S. export potential in 2022-2023. That would be enough to keep stocks tight, even with a huge crop thanks to record acreage. But the unofficial estimate from the USDA's experts in China may be a reach too far. China soybean imports are off 12% so far, including an 18% decline in March year-on-year.
Knorr writes from Chicago, Ill. Email him at [email protected]
The opinions of the author are not necessarily those of Farm Futures or Farm Progress. 
Subscribe to receive top agriculture news
Be informed daily with these free e-newsletters
You May Also Like
---