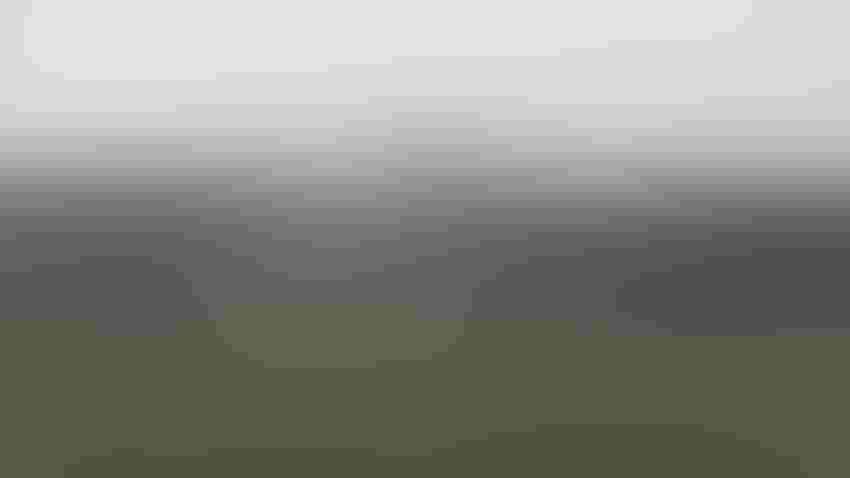 Friday morning, I was up and working bright and early. At 8 a.m. we were expecting an aerial application to make our second batch of corn plant health applications. We always load the tenders and take hot loads to the airport and tend the planes.
You just never know exactly when the pilot will call to tell you when they're coming. To get a jump on things, Thursday morning I preloaded the water and plant food. All that was left for Friday was to pour in the fungicide and insecticide. While I was pouring, I received a text message that we were on a rain delay. I looked to the west and then checked the radar. Sure enough, the weatherman had missed the forecast the night before.
What a pleasant surprise that was! We are teetering on the edge between dry and too dry. We've caught a few light rains, and missed some others we would have really liked to have. In the end, the rain was less than we would have liked, but this time of year you don't turn it down. We ended up getting between .1 and .3 inches, which puts us in the .4 to .6 inch range for the week.
It's not enough when corn is using about a quarter inch a day, but it was a welcome break from the heat we had Thursday. We're counting on some deep roots to find moisture necessary until the next rain.
As I said earlier, we are working our second group of corn plant health applications. This is the middle half of corn planted in May. We did our first quarter Tuesday, and will do our last quarter the middle of next week. There hasn't been a lot of disease pressure yet, but we're also including plant food in this application, so we have been moving forward. The micronutrient mix we're using has been based on recent tissue tests. As typical, we're running low on boron and copper; we've also got some zinc and manganese in the mix.
Next up: Soybeans
It is also time to be starting plant health applications for soybeans. We are just entering R3 on the early planted fields. The optimum timeframe is late R2 and into R3.
To be honest, we're not quite sure what to do. Soybeans just haven't looked that great all season. I'm hearing the same thing from a lot of places. We will probably end up doing applications to all the fields, because soybeans can always fool you.
There are plenty of blooms on those plants and if we get the right August weather, we remain hopeful for a good crop.
Subscribe to receive top agriculture news
Be informed daily with these free e-newsletters
You May Also Like
---