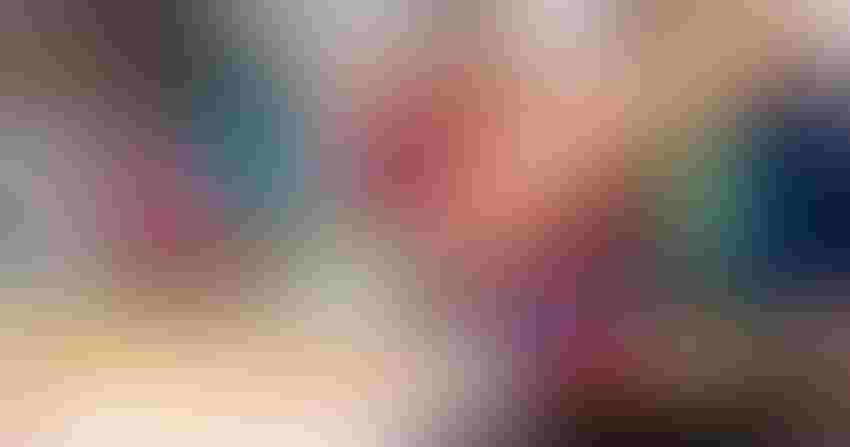 Ninety percent of food allergies are caused by the big eight foods: milk, eggs, peanuts, tree nuts, wheat, soy, fish and shellfish, according to the USDA.
Steve Debenport/Getty Images/iStockphoto
I learned of Uncrustables for the first time at the annual Southern Peanut Growers Conference a couple of weeks ago.
Uncrustables are like peanut butter sandwiches that have had the crusts removed. From what I understand, they are very popular items for school lunches. Schools serve them, as well as parents who pack their children's lunches. The website, Parents.com, calls them a dream for busy parents and picky eaters.
The very idea of Uncrustables is just kind of depressing to me – the prefab, mindless consumption side of the product.
I actually loved lunchtime when I was a kid. Mrs. Brewer, the head cook at my school, made some pretty good food. Each day, except for maybe taco day, we had fresh yeast rolls. I never once remember having sandwiches, much less crustless sandwiches, unless we had a field trip.
We had freshly made meatloaf, Salisbury steak, roast beef, turkey and much more. On hamburger Friday you could see the hamburgers being made and the American cheese being slapped on the patty before being put on the bun behind the serving line.
Even when there was a food nightmare – like when Dawn found the bandage in her chili – no one ran to an attorney's office to file a claim.
That's not the way it is today.
At dinner the night before a presentation at the peanut conference on school lunches I sat across the table from Judson Crane, who is with the Florida School Nutrition Association. "I have a story to tell," he said as he looked up from his plate. The look on his face said, you won't believe this one.
Unfortunately, the story he told the next morning was something I have come to expect – parents suing a school to ban peanuts.
Many schools have taken peanuts out of their food programs due to the number of students with peanut allergies. I learned from Sherry Coleman Collins of the National Peanut Board that 2% of students are allergic to peanuts.
Eight percent of children have one or more food allergy and 90% of food allergies are caused by the big eight foods: milk, eggs, peanuts, tree nuts, wheat, soy, fish and shellfish, according to the USDA. 
So why have so many schools banned peanuts from school lunches but continue to serve the other potential allergens on a regular basis?
It's the age we live in. Alarmists with little information are vocal enough to influence policy - if I can't have it, you can't have it.
Despite the change over the years in the way school lunches are now served, organizations like the National Peanut Board are working tirelessly to make sure that nutritious foods like peanuts and peanut butter are available to kids who can consume them.
And no matter how much I may dislike easy food, consumables like Uncrustables have made school meals easier.
Subscribe to receive top agriculture news
Be informed daily with these free e-newsletters
You May Also Like
---