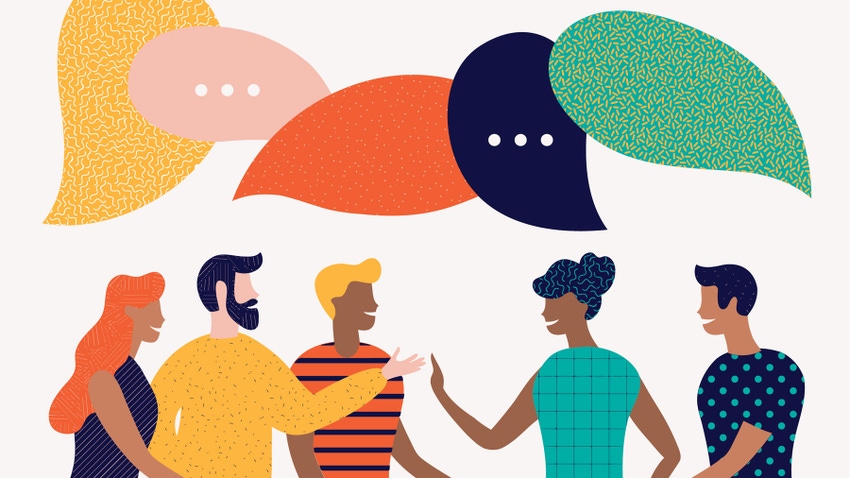 The agricultural export story coming out of Ireland these days is upbeat. Irish food, drink and horticulture exports were up 22% last year, reaching a record high of 16.7 billion euros ($417.8 billion).
That's good news.
But on some Irish farms, it's a different story — one, in fact, that mirrors the experience of U.S. producers, struggling mightily with mental health challenges.
In Ireland last year, researchers in the schools of agriculture and psychology at the country's major agricultural university, the University College Dublin (UCD), found that an alarming 23.4% of 256 farmers surveyed were at risk of suicide.
Further, 55% were moderately to severely depressed, and 44% had experienced anxiety.
Those staggering figures are similar to findings from an American Farm Bureau poll on this side of the pond. It revealed that 61% of farmers and farmworkers said they experienced more stress and mental health challenges in 2021 than they did in 2020. And according to an earlier U.S. report, male farmers, ranchers and agricultural managers were nearly twice as likely to die by suicide as the general working population.
Pressure source
Numerous pressures influence farmers' mental health. Irish farmers, asked to rate the top two stressors from a list of 30, cited government policies designed to reduce climate change and "outsiders not understanding farming."
Irish farmers' mental health was one of many topics discussed last month at the University of Illinois by the institution's first visiting global agricultural journalist, Claire Mc Cormack. She is a researcher at UCD working on her doctorate in media coverage of agriculture, supported by the Irish Research Council. She is also regarded as one of Ireland's top agricultural journalists.
Mc Cormack reported on the UCD study in Ireland's agricultural media. One finding that stands out to her is farmers' sensitivity to public ignorance and ceaseless damning headlines.
"Negative press seems to be a trigger point for farmers' mental health," she says.
Empathy and understanding
Like their academic colleagues in the U.S. and Canada, Irish mental health researchers are looking for clues that explain the problem and ways to address it.
For example, their research revealed that farmers who possess what are called "psychological skills" have lesser suicidal ideation and lesser distress.
Psychological skills include critical thinking, and being able to stand back and assess a situation so you can understand its disparate parts. That beats getting stalled, frustrated and then overwhelmed by its magnitude. Accurately piecing together a problem is a key to navigating your way through it.
Other examples of psychological skills include positive self-talk — that is, being your own cheerleader and not letting yourself go down an emotional rabbit hole that swallows you up. Being able to bolster yourself is essential in an occupation like farming, where a lot of time is spent alone, without friends and family nearby even for conversation, let alone reassurance.
Experts I've interviewed repeatedly say communicating and talking about problems is essential for addressing them. Storytelling is an excellent way to communicate.
If stress is part of your farm's story, let people know by whatever means you communicate, and tell them how you're trying to deal with it. True, research shows the public faces less severe challenges than farmers on some mental health issues. But common sense tells you everyone is dealing with something. Empathy and understanding are within reach.
Roberts teaches agricultural communications and journalism at the University of Illinois. Email questions to him at [email protected].
Subscribe to receive top agriculture news
Be informed daily with these free e-newsletters
You May Also Like
---