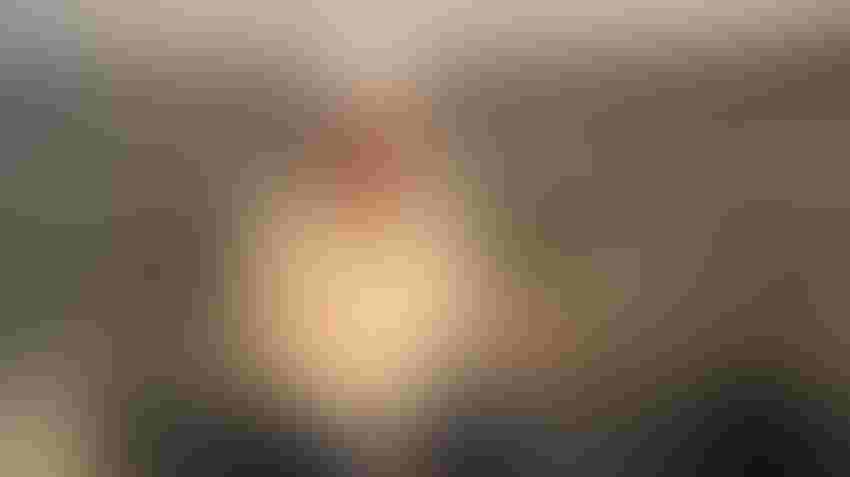 Pat Murphree is a font of wisdom, and not just regarding fishing holes.
Brent Murphree
At a Glance
Always sweep in a pattern.

Think before you act.

Be a good sport.
As we approach Father's Day, I can't emphasize how grateful I am to have the father I have.
He was able to rein me in. I wasn't always happy about it, but I understand now that he was the best one to put up with my youthful shenanigans.
As the oldest child in my family, I was held to some pretty high standards, compared to my three siblings. I think that it is hilarious that, in our conversations today, he feels he was too hard on me. I think that in some things, he was not hard enough.
Among the hundreds, perhaps thousands, of things he taught me, there are three in particular that stand out.
I remember one like it was yesterday. It was my first job in the farm shop. I was probably three or four. He handed me a push broom and said sweep the floor.
As I began pushing the dirt around, he told me, "Always sweep in a pattern."
He showed me how to start in one place, at the edge of the floor, and work my way out. It was the same thing when working a field. There needs to be a plan in place, start at the beginning and then finish the plan.
It may have been the start of an obsession to work in a neat and orderly process that consumes my life today, but it made perfect sense to that little boy who was faced with a seemingly impossible task.
That falls in line perfectly with the next thing that he told me at least once a day for the first 18 years of my life, "Think before you act."
Anytime I was reprimanded after doing something that fell short of his expectations, he would first ask, "Did you think before you did it?" The answer was often, "No."
It may be the most overreaching thing I learned from my dad. The act of thinking before doing something can alleviate a lot of pain, whether it be pushing someone in the pool (three stitches in the chin), jumping onto a piece of equipment (being pinned to the ground by a cultivator), or just having a plan of operation, much like sweeping in a pattern.
One of the most important lessons he taught me was about sportsmanship. Whether I lost a race or won the prize he said I always needed to shake hands and appreciate the other people in the race – "Be a good sport."
That includes while we run the race of life – at the grocery store, at work, even socially. In all those situations, you would not be where you were if it were not for others.
All three points are a good way to live your life. I learned from the best.
Thank you, Dad, and happy Father's Day to all you dads.
Subscribe to receive top agriculture news
Be informed daily with these free e-newsletters
You May Also Like
---