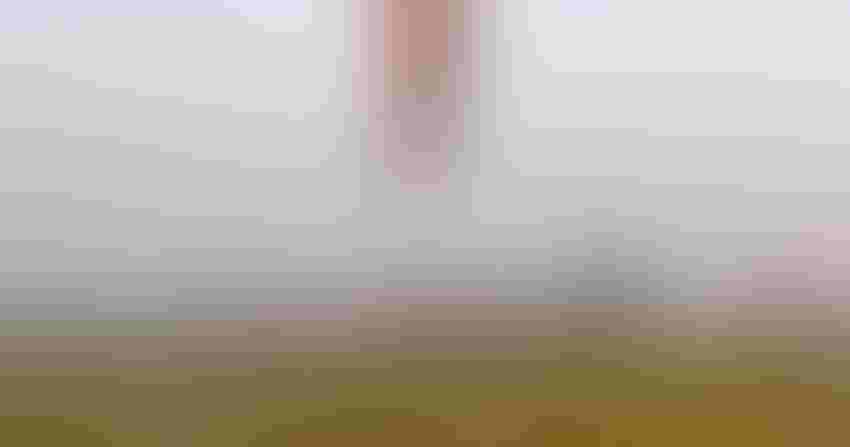 Smart phones and tablets have become the tool of choice to run most irrigation applications.
Farm Press
Water management has emerged as one of the most successful advances in Midsouth agriculture in the last 20 years. This edition of Delta Farm Press provides a look at several of the things that are going on in our region to help producers increase their irrigation efficiency.
We can do very little to control how much water is handed to us by mother nature, but we can now control that water better than ever before. Space age tools are measuring moisture and delivering water. Low tech tools like cover crops are holding water where it is needed and preventing soil and nutrient loss.
All of the major farm commodity groups have built sustainability messaging into their platforms that include water efficiency. Cotton is pushing to use 18% less water within 10 years while continuing to increase yield. Rice growers, who rely on an abundance of available water, are working to reduce their water use by 13% by 2030.
While the percentages or timing are slightly different, soybeans and corn also have published goals that reflect their intention to use less water, decrease soil loss and produce more new soil - through conservation tillage - than is lost due to erosion.
Concerns over nutrient runoff have led producers to be more precise in their application of both water and fertilizer, which is also important as input prices rise.
Not only is this great messaging in a world that is demanding we do more to save the planet, but it is also helping growers to be more aware of everything that goes on in their fields – not that they aren't intimately involved in their crops already!
Smart phones and tablets have become the tool of choice to run most irrigation applications. Soil sensors, irrigation timing, water level, poly pipe hole size and flow rates are now tracked on devices that have more memory than most of our office computers had 20 years ago.
Irrigation companies and Extension Service are providing apps with systems that use satellite imaging, remote sensing, and artificial intelligence to monitor and learn about water uptake and plant health.
In this issue Ginger Rowsey shares the launch of a new service that not only monitors on-site system problems, but how the plant is responding to too much or not enough water. Brian Ireland has taken a look at how monitoring cover crops and managing irrigation using smart tools has helped increased a grower's profitability.
A strange thing has happened as we've moved to smart devices. They have allowed us to streamline our efforts and manage our operations by getting us out from behind the desk and into the field again, not because we have more to do outside, but because we are not tied to the constraints of the office.
And as farmers, isn't that where we should be, outside watching the fruits of our efforts develop?
About the Author(s)
Subscribe to receive top agriculture news
Be informed daily with these free e-newsletters
You May Also Like
---