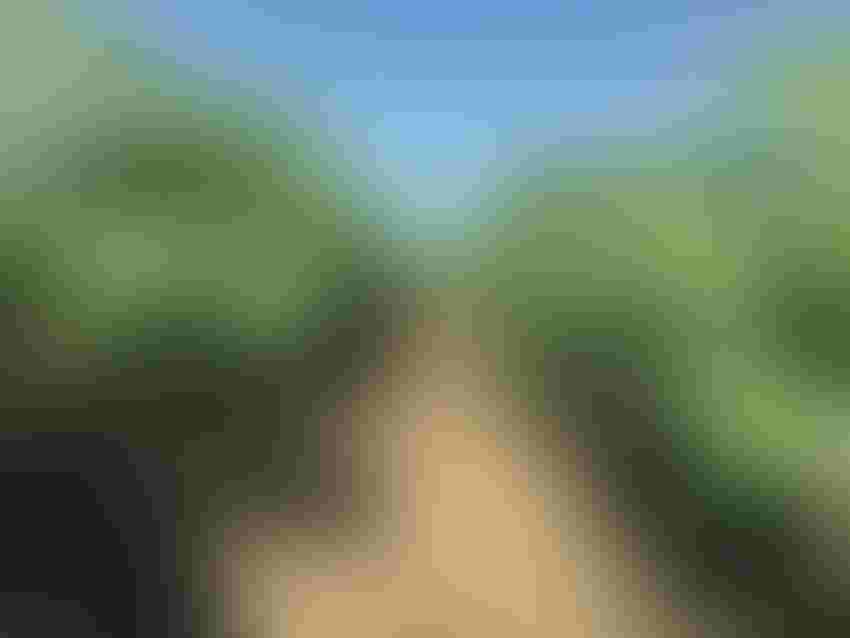 Certain songs can trigger youthful memories of chopping cotton and other work on the farm.
Brent Murphree
A colleague of mine recently wrote a commentary on music, which got me thinking about the music I remember listening to as I was growing up on the farm.
I have to admit up front, we didn't listen to much country music in our house when I was a teenager. It was the '70s and rock and roll was the sound of the times.
I would occasionally stay at the home of an adjacent farm family who had boys that were older. They would take great pride in letting me know what a good farm kid should listen to — Patsy Cline, early Willie Nelson, George Jones, Loretta Lynn.
In the 1950s and 1960s there was a country station in one of the neighboring farm towns that would live broadcast visits by touring musicians. A local bar, the Galloping Goose, got a lot of carryover from the artists who stuck around for a gig.
At the Goose you could hear Waylon Jennings, Duane Eddy and even Alice Cooper in front of a live mic. Growing up, Duane Eddy who attended high school in the same town where the radio station was located, was one of my favorites — his licks are amazing. And, Alice Cooper wrote several anthems of the time when we were growing up.
So of course, Cooper's School's Out for Summer was blasted from my red 8-track boombox as we started the cotton chopping season late each May with the crew of kids my dad hired.
As I was thinking of the music of that period when we worked in the fields in the late '70s, I looked up a few top ten lists. There was a huge diversity in pop music at that time. The Eagles and Linda Ronstadt were a mainstay. The broken-up Beatles had some bleed-over into the soundtrack of the time. Creedence Clearwater Revival was still heard some. But, Elton John, David Bowie and the Bee Gees were ruling the charts.
How incongruous is it that we were chopping cotton while listening to Al Green, KC and the Sunshine band, the Carpenters and the Captain and Tennille?
I remember discing a field at night over Christmas vacation listening to a live broadcast of an Elton John concert. Hearing "Philadelphia Freedom" will always send my memories back into the cab of a John Deere tractor on a cold December evening.
Tom T. Hall's "I Like Beer" will forever remind me of waking up in the boy's bunkroom on the Smith Farm. "Midnight at the Oasis," by Maria Muldaur, reminds me of sitting at the end of the field late at night waiting for the head of irrigation water to get out.
I don't know that any of the songs mentioned are on my favorites list, but that doesn't decrease the impressions they leave on the soundtracks of our lives.
Subscribe to receive top agriculture news
Be informed daily with these free e-newsletters
You May Also Like
---