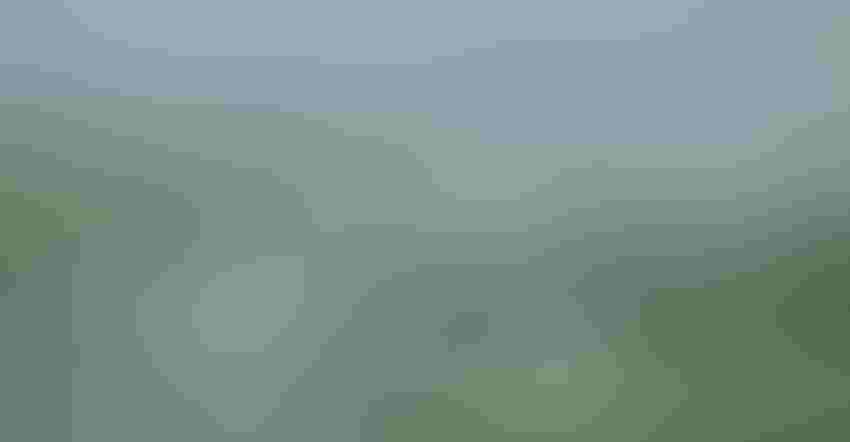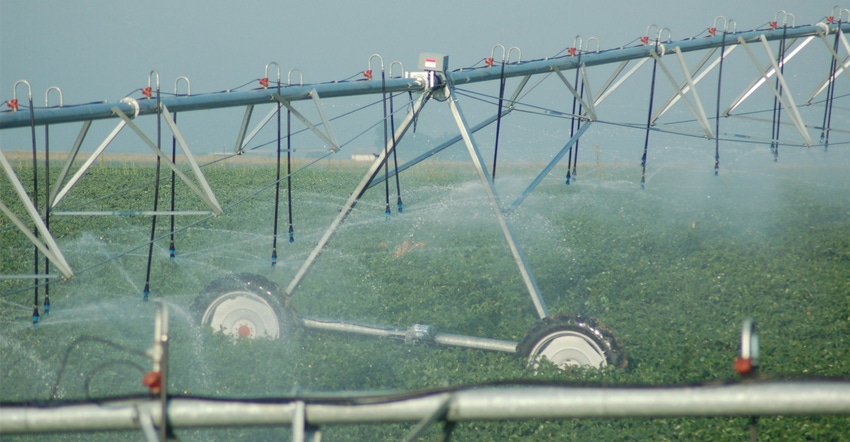 EPA was petitioned on January 16, 2020 to add less nitrate groundwater contamination in the Lower Umatilla Basin (LUB) in Oregon. As usual, concentrated animal feeding operations (CAFOs) and irrigated agriculture are alleged to be the primary sources of "nitrate pollution" in the LUB. Here's a copy of the petition.
The petition claims there are 10 permitted CAFOs operating here, including one of the nation's largest dairies. It is also claimed by petitioners that over half of the land in the LUB is irrigated and is responsible for much of the nitrate leaching into groundwater.
Oregon claims that 90% of the animal waste from CAFOs is land-applied. The petition declares that 82% of the nitrogen imported into the LUB leaches the area's aquifers.
The petitioners in Oregon have asked EPA to use its emergency powers under the Safe Drinking Water Act (SDWA) to address the nitrate groundwater contamination. The petitioners claim the nitrate from the CAFOs and the irrigated land pose "…substantial endangerment to the health of the residents of the Lower Umatilla Basin…" 
Petitioners claim the nitrate concentrations in the public water systems and underground sources of drinking water routinely violate federal and state drinking water standards. The standard for nitrate in drinking water is 10 parts per million (ppm), which is set by the SDWA. The petition claims "Elevated levels of nitrate in drinking water is known to increase the risk of a wide range of very serious health problems including birth defects, blue-baby syndrome, various cancers, thyroid disease, and other maladies. This contamination poses an imminent and substantial threat to human health, and the problem is only getting worse."
A greatest hits list of activist groups
The petitioners include Food and Water Watch, which claims it "…mobilizes regular people to build political power to move bold and uncompromised solutions to the most pressing food, water, and climate problems of our time." Friends of Family Farmers is another nonprofit that allows Oregon's family farmers to respect the land, treat animals humanely, and sustain the local community. Humane Voters of Oregon, another nonprofit, involves itself in Oregon's political process and "…elections for improved animal welfare."  The Animal Legal Defense Fund, another legal nonprofit petitioning EPA, has as its mission "…to protect the lives and advance the interests of animals through the legal system." Center for Food Safety, a Washington, DC nonprofit and petitioner, wants to support farmers "…protect the environment from industrial agriculture." This group is opposed to Oregon permitting another dairy in the LUB which may bring over 28,000 more cows to it.
The petitioners are concerned this dairy will have over 173 million gallons of waste needing disposal annually, which includes approximately 41 million gallons of liquid manure allegedly will be generated and approximately 45 million gallons of solid manure and litter. It is claimed "The prevalence and proposed expansion of CAFOs and other livestock production in the LUB virtually ensures that contamination is likely to continue and worsen without a change in approach."
Pages 13 and 14 of the Petition provide a list of the highest recorded nitrate levels in the LUB. The lowest recorded nitrate level appears to be 7.5 mg/L or 7.5 parts per million(ppm). The highest nitrate levels appear to be 60.8 mg/L or 60.8 ppm and several recorded documented sites range from 10-40 mg/L 10-40 ppm.
Remember the Des Moines case?
Readers of this blog may recall the Des Moines Water Works case, which claimed it had scary nitrate recorded levels as well. The National Research Council (NRC) in 1995 indicated a person on a non-vegetarian diet would take in 146 mg/L or 146 ppm per day. The NRC 1995 report declared there had never been a death from blue-baby syndrome in the United States attributed to drinking water with less than 50 mg/L or 50 ppm of nitrate in drinking water.
The Petition before EPA has scary language in it that these levels of nitrate may cause cancer and other serious health issues. The 1995 report on nitrates stated clearly "…there is no evidence that nitrate itself is a carcinogen."
EPA in 2007 said there was conflicting evidence as to whether limited exposure to nitrate caused cancer, but did claim "Exposure to higher levels of nitrates or nitrites have been associated with an increased incidence of cancer in adults…"
Farm leaders and agricultural leaders in general should enlist the help of people in Iowa and Nebraska in educating the citizens of Oregon and the LUB that there is not a dangerous nitrate problem in their community.
The opinions of the author are not necessarily those of Farm Futures or Farm Progress. 
About the Author(s) Ag Lawyer/Blogger, Olsson Frank Weeda Terman Matz PC
Gary Baise is an Illinois farmer and trial attorney at the law firm Olsson Frank Weeda Terman Matz PC. He also serves as outside General Counsel for several national agriculture organizations, including Agricultural Retailers Association and National Sorghum Producers. Baise organized President Trump's agricultural team of advisers. He was the first Chief of Staff to the first U.S. Environmental Protection Agency Administrator. He owns a family farm in Jacksonville, Ill.
Subscribe to receive top agriculture news
Be informed daily with these free e-newsletters
You May Also Like
---