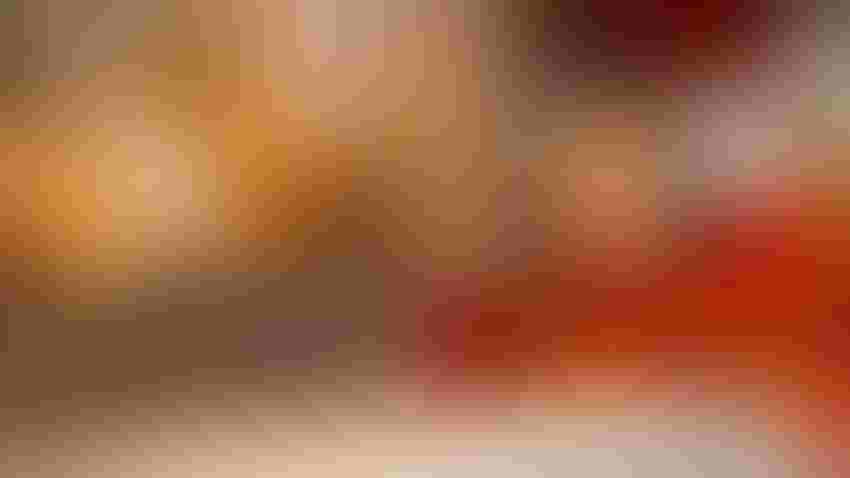 Kristen Prahl/Getty Images Plus
With harvest 2023 close to or already in the rearview mirror, this time of year is a great chance to consider the many blessings that are part of working in agriculture. Many people will take the opportunity over the Thanksgiving holiday to reflect on the blessings that are part of their lives in general. On the farm, we can also take the chance to think specifically about how our work life impacts and blesses us.
If you've chosen farming as your career, you're likely well aware of the many positive aspects that it can bring to both your personal and professional life. Each farmer probably has certain aspects that they were more greatly attracted by.
What drew you to farming?
It could be the opportunity to carry on a family farm legacy, the chance to work outside, the enjoyment of working to solve problems, or the balance that the winter off-season can help bring to your work/home life. Or maybe it's the enjoyment of witnessing crops or animals grow through your efforts, the chance to steward your ground carefully to impact generations down the road, or the opportunity to be part of something bigger than yourself.
Take some time to identify what drew you most to farming – and what you most enjoy and are thankful for in your profession. Consider the different ways that your farming career impacts your life as a whole – not only in the day to day work, but in your personal and family life, as well.
Being part of a family farm operation may even offer your family members possible opportunities to play a role on the farm as well. That's an enormous blessing that not everyone has the chance to take part in.
Why reflect on your business?
Reflecting on the benefits and enjoyment that you get from farming and being part of agriculture can give you a solid base to return to anytime you encounter challenging problems or conditions in your operation. You'll have a clear list of why you have chosen – and continue to choose – farming as your career and passion.
That mindset can help you work through the tougher times and be able to encourage both yourself and others in your operation. When you know why you do what you do and are able to explain it clearly to yourself and others, that can uplift everyone in your operation – including yourself.
Looking at the blessings and opportunities of farming can be inspiring to you as a leader to work to improve your operation even more when you realize how far you and your farm have come over the years. What's one thing you will work to refine and improve in your operation in the upcoming year?
How are you navigating this market?
Farmers have found that getting some third-party perspective from our market advisors has helped ease their minds. The advisors help farmer clients with planning and execution around marketing decisions and help keep them up to speed on the current rapidly-changing grain market situation – and how it impacts their operation.
Get a free two-week trial of our marketing information service (MarketView Basic). Your free trial includes regular audio and video updates, technical analysis, recommendations and more. Learn more about our market advisor programs and offerings at www.waterstreetag.com.
Subscribe to receive top agriculture news
Be informed daily with these free e-newsletters
You May Also Like
---