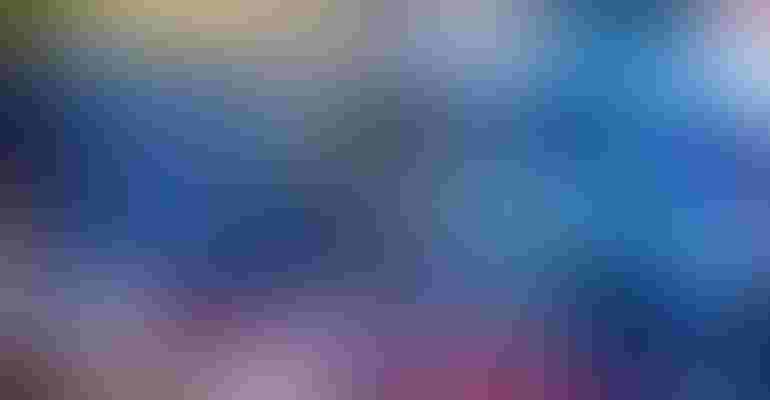 Florida is bracing for hurricane Ian. While we don't see hurricanes in the Midwest, there are other types of storms that can threaten our livelihood. We see potential economic storms on the horizon. Are you ready if one hits?
Farming is a cyclical business. We go through times of prosperity where prices are significantly higher than production costs. We will see times when prices are at or below cost of production. These times of lean or negative margins create what can feel like hurricane-force winds on our businesses. We don't know when the storm will hit and how long it will last, but we need to prepare to weather through these financial storms.
Below is a chart from the USDA's Economic Research Service for the Heartland Region that shows the average price per bushel at harvest and the total cost per bushel. As you can see from the chart, in the late 90's and early 2000s, price was below or at the total cost of production. This was followed by a period where price was higher than costs from 2007 through 2013. We then went back into a negative cycle from 2014 through 2020 until the most recent upturn. 
Early warnings
Hurricanes and tropical storms will have some warning that they will impact or effect a coastal area. While not a significant amount of time, typically these warnings are issued 36 hours in advance or more. This will give people time to evacuate the potentially impacted area or prepare to hunker down and wait out the storm.
We can often see some warning signs of a potential financial storm on the horizon. Examples can include the rising U.S. dollar that can make our exports more expensive than other major exporters. It could be a potential large production year on the horizon from one of our major competitors. It could be a possible recession that reduces our ethanol demand or feed usage.
All of these warnings area happening now.
Cost of doing nothing
Doing nothing to prepare for a storm can be costly. Economic storms can cause serious damage to our financial lives.
Over the past couple years, most farmers have been able to make significant improvements to their balance sheets. While I'm all for celebrating a period of prosperity, we need to be cautious that these good times don't allow us to be complacent with protecting these advancements.
Cost of production is increasing for 2023. As of writing, Dec. 23 corn futures is trading around $6.12. For most folks, this price will likely cover your cost of production and some level of profitability. The question is, why wait to see if the storm hits before doing anything? If this is the year where we see corn fall back down to $4 per bu. or lower while costs are above $5 per bu., that storm is going to do some damage to your balance sheet.
Prepare to hunker down
Preparing for a storm doesn't have to be complicated. This could include gathering some food, water, and some necessities. Preparing your farm operation for a potential storm doesn't have to be complicated either. We know what our risks are. On unsold/unpriced bushels, the risk is the market declines. We need to protect against that with either sales or put options. For bushels we want to sell, we need to maintain control of the upside if the storm misses us and this period of prosperity continues.
Preparing by proactively locking in positive margins to make sure we have adequate working capital into the future will help us weather a storm in front of us. Maybe we miss it this upcoming year, but we know in a cyclical business we will see it at some point in the future.
Contact Advance Trading at (800) 747-9021 or go to www.advance-trading.com.
Information provided may include opinions of the author and is subject to the following disclosures:
The risk of trading futures and options can be substantial. All information, publications, and material used and distributed by Advance Trading Inc. shall be construed as a solicitation. ATI does not maintain an independent research department as defined in CFTC Regulation 1.71. Information obtained from third-party sources is believed to be reliable, but its accuracy is not guaranteed by Advance Trading Inc. Past performance is not necessarily indicative of future results.
The opinions of the author are not necessarily those of Farm Futures or Farm Progress.
About the Author(s)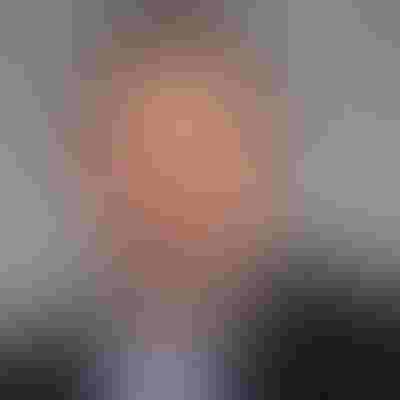 Growing up on a family farm in north-central Illinois, Eric has always held a passion for agriculture. Eric received his BS in Accounting from Illinois State University in 2000 and his MBA from the University of Iowa in 2004. Prior to joining ATI, Eric spent 15 years with John Deere in financial analysis and accounting roles and two years in the ethanol industry. He and his wife have three children. In his free time, Eric is active in his church and enjoys spending time with his family.
Subscribe to receive top agriculture news
Be informed daily with these free e-newsletters
You May Also Like
---