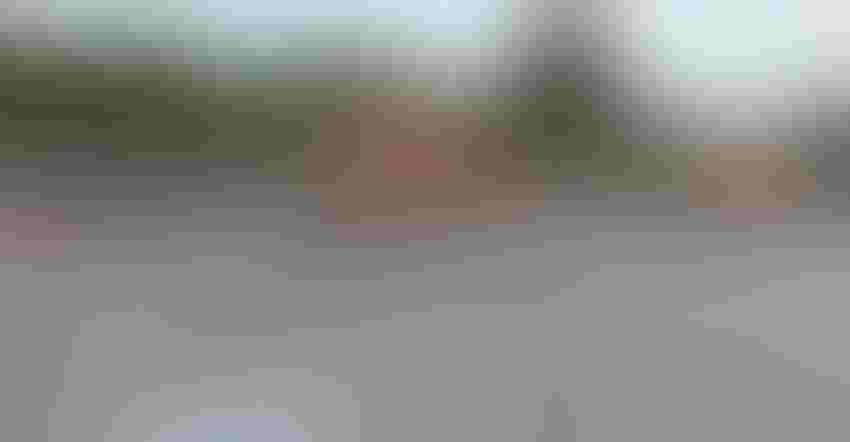 Over the years, I've stayed in a lot of hotels.
Ron Smith
If my math is correct (and I see no reason why you should think it would be), tonight will be the 53rd consecutive night I have spent at home instead of in a hotel room.
I have not spent that many consecutive nights at home in more than 40 years. It's been rare over four decades that three weeks would elapse without a work trip requiring at least one night — usually two or more — in a hotel.
I've spent a few nights in some fine hotels, including a Ritz Carlton — once. I've enjoyed the quaint luxury of the Grove Park Inn in Asheville, N.C., on several occasions. I have lost myself on numerous occasions at the Gaylord Opryland Resort in Nashville, Tenn. That place meanders across several counties, it seems, and losing one's bearings is part of the adventure.
I've spent a few nights on work-related cruises (I'm not making that up.), and at least one work-related trip at Disney World.
I've had to endure beach resorts, mountain get-aways and high-rise luxury accommodations overlooking exciting cityscapes in Atlanta, New York City, Dallas and many other metropolises.
I've slept in less luxurious but clean and comfortable hotels and motels, too, some in small towns, some alongside major highways as I worked my way from one interview or conference to another.
Related:Cold weather and spinning yarns
I have frequent visitor memberships in at least four hotel chains and they occasionally offer me a free bottle of water and a pack of crackers in appreciation for my consistent patronage. I also get upgrades and points, which I can cash in for free nights. It is nice to be appreciated.
I have some favorite haunts in the places I visit often. I typically stayed at the same location when I visited Lubbock, Texas. I always meant to stay at the historic Menger in San Antonio, where, according to legend, Teddy Roosevelt recruited some Rough Riders. Alas, I never did.
I've also stayed in some dumps. The most recent was an old drive-up motel. I think they used to call them auto-courts or something like that. This one featured two lines of one-story buildings facing each other across a parking lot of crumbling pavement.
The room was small, with inadequate lighting and a faucet with only hot water. I worried about bed bugs but came home with no bites.
My worst hotel experience was in a well-known chain I will not mention. I had a room in the overflow section, small cottages surrounding the main building. The room was damp, not particularly clean, but okay, I thought — until sometime in the middle of the night I awoke to find a cockroach perched on my ear. Sleep did not come easy after that.
Overall, hotel beds have been comfortable, but even the best is not as restful as my own. And no roaches.
About the Author(s)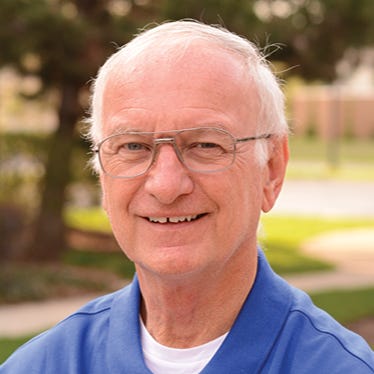 Ron Smith has spent more than 30 years covering Sunbelt agriculture. Ron began his career in agricultural journalism as an Experiment Station and Extension editor at Clemson University, where he earned a Masters Degree in English in 1975. He served as associate editor for Southeast Farm Press from 1978 through 1989. In 1990, Smith helped launch Southern Turf Management Magazine and served as editor. He also helped launch two other regional Turf and Landscape publications and launched and edited Florida Grove and Vegetable Management for the Farm Press Group. Within two years of launch, the turf magazines were well-respected, award-winning publications. Ron has received numerous awards for writing and photography in both agriculture and landscape journalism. He is past president of The Turf and Ornamental Communicators Association and was chosen as the first media representative to the University of Georgia College of Agriculture Advisory Board. He was named Communicator of the Year for the Metropolitan Atlanta Agricultural Communicators Association. Smith also worked in public relations, specializing in media relations for agricultural companies. Ron lives with his wife Pat in Denton, Texas. They have two grown children, Stacey and Nick, and two grandsons, Aaron and Hunter.
Subscribe to receive top agriculture news
Be informed daily with these free e-newsletters
You May Also Like
---