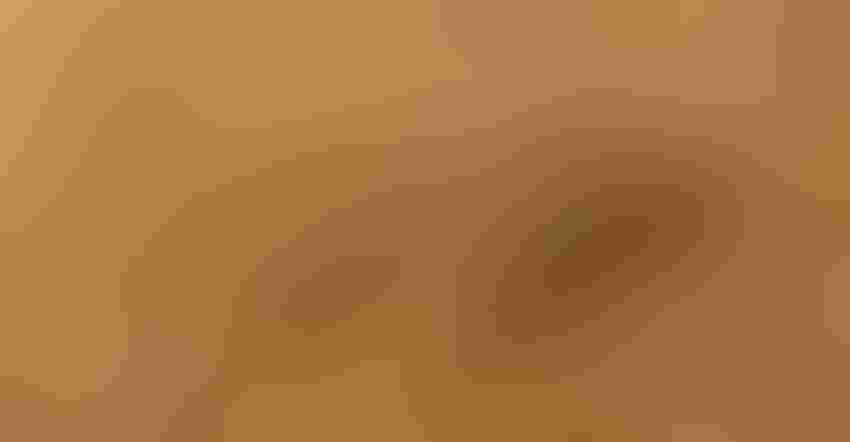 The June World Agricultural Supply and Demand Estimates report is not typically one of the big market-moving reports issued by USDA throughout the year. But amid this volatile trading environment, there are still some opportunities for price action if you know where to look.
Here is a preview of what to watch for in Friday's WASDE report. USDA releases the updated data at 11 a.m. CDT and USDA-NASS also provides a livestream of the Agricultural Statistics Board Briefing presented to Secretary Vilsack that often provides additional supplemental information and forecasting insights from the monthly report.
As always, Farm Futures will be providing live coverage of the report's release on our website, FarmFutures.com, and through our social media channels (@FarmFutures) following USDA's latest data updates. Please join us if you're curious to learn more!
Wheat production

U.S. wheat production forecasts to be updated from USDA on Friday will likely generate the most significant chance of price volatility from the anticipated June 2022 WASDE reports. The May 2022 report found a lower-than-expected volume of 2022 winter wheat production, primarily due to hard red winter wheat shortfalls in the Southern Plains.
This month, the analyst guesses do not vary as widely, which means any price volatility will not likely be as severe as in May, unless USDA greatly deviates from last month's forecasts. However, analysts do expect the losses for hard red winter wheat to continue to mount and are already issuing lower unofficial spring wheat production forecasts as well.
USDA will likely not issue official spring wheat forecasts until the July 2022 WASDE report. But calculating backwards using the total wheat crop and winter wheat crop estimates provides market watchers with a moving target of how USDA's 2022 spring wheat estimates may shake out.
To that end, the average trade guess for total wheat production is slated to shrink by 16 million bushels (1%) from May 2022 forecasts. I expect a smaller 2022 wheat crop will be calculated on Friday to reflect spring wheat acres in North Dakota and Minnesota that were either a) unplanted due to weather delays from cool temps, late season snowstorms, and excessive spring showers or b) planted late due to said delays and likely to develop lower yields as a result.
Domestic stocks – old crop

With the 2021/22 marketing year for wheat now in the books, this will likely be the last month we see USDA make significant changes to 2021/22 wheat usage rates. Current analyst estimates forecast supplies will continue to grow – likely from anemic wheat export paces this spring.
Soy stocks are likely to further tighten amid an unseasonal buying spree from Chinese importers. The U.S. Census Bureau's April 2022 trade data release on Tuesday pointed to a 22% monthly increase in soybean export sales relative to March 2022 volumes.
While price also played a factor in the extra revenues, the increase in volume was also significant. Exporters shipped 134.4 million bushels of soybeans in April 2022, a 15% increase from March. April soy shipment volumes have averaged 78.4 million bushels per month over the past five years, so this April 2022 reading is as rare as it is high.
U.S. soy shipping volumes are typically low during the spring months as buyers snap up South American bushels, so Tuesday's findings with the staggering April export volumes and revenues were truly remarkable.
Old crop corn supplies are expected to remain largely unchanged.
Domestic stocks – new crop

U.S. corn planting delays are likely to move the 2022/23 ending stocks volume around 20 million bushels lower in Friday's report, further tightening volumes available on the corn market.
While the supply adjustments are not likely until the July 2022 WASDE following the June 30 Acreage and Quarterly Stocks reports, it will be more interesting (at least to me) to see if USDA ends up revising 2022/23 corn export volumes (currently pegged at 2.4B bu.) beyond the original 100-million-bushel cut already forecast from the previous marketing year in light of strong domestic ethanol production forecasts.
I'll also be eager to see if USDA makes any changes to feed and residual usage categories for corn. That usage metric is currently slated to be 5% lower than 2021/22 volumes amid a shrinking U.S. cattle herd. Any upward revisions would suggest that USDA has new data to suggest that the cattle market expansion could begin earlier than the late 2023 timeline currently forecasted, though I don't expect this will be likely.
Soybean and wheat supplies are expected to only see minor ending stock volume changes, with wheat's adjustments likely to be made on the production side due to yield and acreage shortfalls across the Plains.
South American corn and soy production Brazilian corn production will be the key item to watch in this section of Friday's report. Brazil has battled more hot and dry weather as its safrinha corn crop matured over the past couple months. With harvest expected to begin in the next few weeks and rains and cooler temperatures expected next week, markets are eager for any sign of potential yield loss.
The trade continues to call for additional cuts to Brazil's soybean crop. It's not out of line that USDA would make revisions to Brazilian soybean production at this point – forecasters at the World Ag Outlook Board closely track Brazilian export paces to reconcile against production estimates.
And as crop shortfalls limited Brazil's export season this spring and U.S. soybean exports have been on the rise. The prospect has sent July 2022 soybean futures matching 10-year highs in Thursday morning trade. New contract highs could be recorded in tomorrow's trading session if USDA cuts the estimate on Brazilian soybean production and exports beyond the current average trade guess (4.58B bu.).
Notably, Argentina's Rosario Grains Exchange also called for higher soybean forecasts (1.55B bu., up 2% from last month) in estimates released early yesterday morning. That could limit any upward price gains if USDA issues further cuts to Brazil's soybean crop.
Global Stocks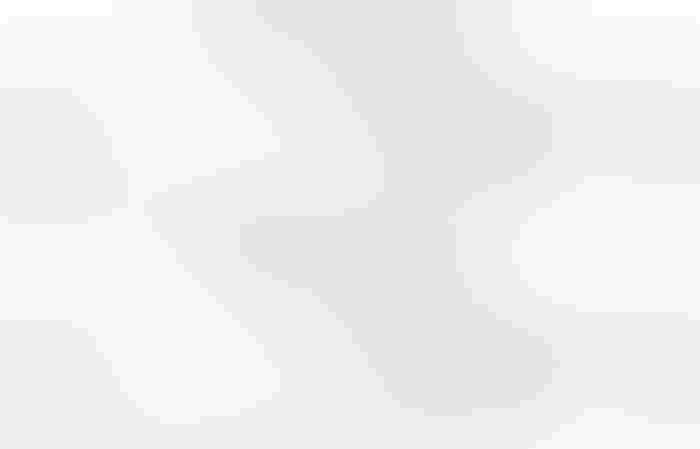 Markets have been roiling in recent weeks on hopes – and skepticism – that some sort of peace negotiations between Russia and Ukraine will finally free trapped Ukrainian grain supplies. Any potential USDA revisions to Ukrainian export volumes could help calm market volatility – at least temporarily.
I expect to see the most volatility from the wheat markets amid global adjustments, especially as harvest looms in the Northern Hemisphere. Corn and soybean global stocks are going to be dependent upon any adjustments to U.S. and South American supplies.
Argentina
Argentina is expected to plant 15.3 million acres of wheat for the 2022/23 marketing campaign, down 2% from the Exchange's last forecasts. That will trigger a lower harvest, with the exchange now forecasting a 680-million-bushel 2022/23 Argentine wheat crop, compared to 735 million bushels projected by USDA.
USDA has previously cited fertilizer availability and cutbacks as a potential source for lower 2022/23 grain and oilseed yields in South America. But dry weather also led the Rosario Grains Exchange to downgrade its 2022/23 wheat seedings estimate.
India
A USDA attaché report issued in late May pointed to lower Indian wheat production in 2022 due to ongoing heat stress from "an unprecedented spike in temperatures beginning in the mid-March 2022." The attaché expects India's wheat exports "would barely touch upon" 220 million bushels. USDA's current forecasts for 2022/23 Indian wheat exports stands at 367 million bushels.
Five consecutive years of bumper crops and uncompetitive government pricing shot India to fame this year as importers turned to the Asian country's surplus supplies following Russia's invasion of Ukraine and subsequent Black Sea market closures. The country likely set a new record for wheat exports in 2021/22 as volumes rose to 313 million bushels. Any cuts could be a bullish offset for any potentially lower wheat prices following Friday's WASDE report release.
Russia
Russia was already slated to harvest a bumper wheat crop this summer, but industry projections from top Russian forecasters IKAR and SovEcon show that a larger crop increase may be warranted in Friday's reports.
SovEcon estimates the 2022 Russian wheat harvest at 3.26 billion bushels – the largest Russian wheat crop since the fall of the Soviet Union. The consultancy estimates 2022/23 Russian wheat exports at 1.55 billion bushels, "if the government doesn't intervene," warns Andrey Sizov, director of SovEcon.
IKAR's estimate is slightly more conservative at 3.13 billion bushels, but still more optimistic than current USDA forecasts. USDA agriculture attachés were expelled from Moscow last year, so we could see potential USDA adjustments in Friday's report trend closer to the SovEcon and IKAR projections.
USDA's current estimates for both metrics are 2.94 billion bushels and 1.43 billion bushels, respectively. Favorable growing weather in the region makes it likely that USDA will increase its metrics in Friday's report.
However, weather in Russia's southern region has been trending hot and dry, which could limit crop development in one of the nation's key wheat producing areas. "Overall weather outlook for the Black Sea is worsening," cautions Sizov.
Ukraine
SovEcon predicts that Ukraine has planted 11.4 million acres of corn. That is down 13% from last year's acreage. USDA currently expects that only 8.6 million acres of Ukrainian corn will be harvested later this fall.
SovEcon expects that the 2022 Ukrainian crop will reach 1.06 billion bushels and the wheat crop will yield 816 million bushels. USDA currently forecasts those production values at 768 million bushels for corn (-54% Y-O-Y) and 790 million bushels for wheat.
Spring weather has brought some timely rains for Ukraine, but dryness continues to linger in the region, which could further restrict crop development in the war-torn nation.
European Union
Top E.U. forecaster Strategie Graines lowered soft wheat production and export forecasts on Wednesday night, citing high prices as cause for potentially lower demand due largely to the Black Sea conflict. The consultancy trimmed 70 million bushels from 2021/22 soft wheat exports to 1.03 billion bushels. USDA's forecast currently stands at 1.14 billion bushels for all wheat exports out of the E.U.
E.U. soft wheat production for 2022 was cut 66 million bushels to 4.57 billion bushels on drought stress to the French soft wheat crop. USDA forecasts total 2022 E.U. wheat production at 5.02 billion bushels. That translates into lower wheat exports from the world's number two wheat supplier.
Strategie Grains predicts 2022/23 E.U. soft wheat exports will now stand at 1.11 billion bushels. USDA's forecast for total E.U. wheat shipments in 2022/23 stands at 1.32 billion bushels. USDA's forecasts are for all wheat varieties, while the figures from Strategie Grains only include soft wheat estimates.
China
The world's largest grain and oilseeds buyer is always under watch for changing purchasing patterns. Calendar year-to-date Chinese soybean imports are 0.4% lower than the same time last year, according to customs data released by China's General Administration of Customs late Wednesday night.
Tight soy crush margins and flat livestock feed demand continue to keep a lid on China's soybean demand, especially amid surging crop prices following South America's crop shortfalls earlier this year. A big U.S. soybean crop could result in discounts that Chinese buyers will be eager to cash in on this harvest season.
U.S. soybean export volumes were unseasonably high in April 2022 thanks to China's extra purchases and Brazil's crop shortfalls. Any adjustments to Chinese importing paces will likely be reflected in the futures market following the WASDE report release.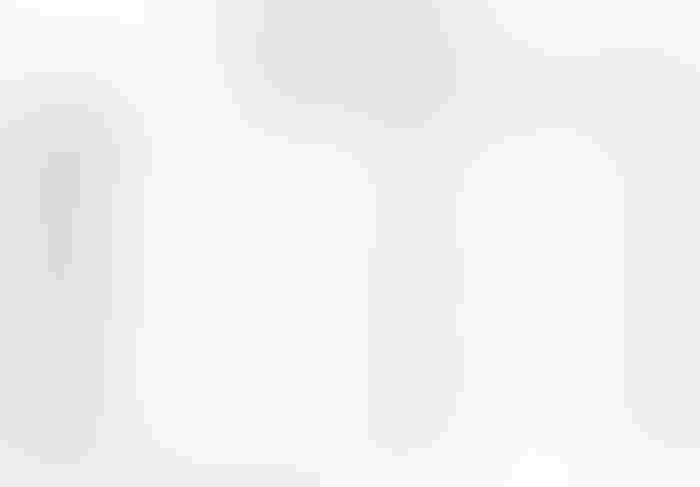 Subscribe to receive top agriculture news
Be informed daily with these free e-newsletters
You May Also Like
---