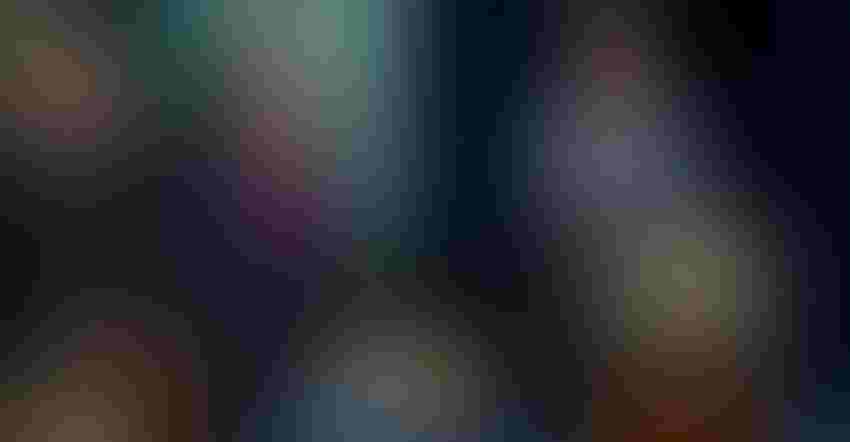 President Donald Trump, second from left, attends a water rally in Bakersfield, Calif., in early 2020.
Todd Fitchette
There's a quote from poet Ralph Waldo Emerson, a version of which was made famous by the character Omar on The Wire. "If you come at the king, you best not miss."
President Donald Trump used it in a tweet during his impeachment, referring to himself as the proverbial "king." But it was actually he who lunged at the king and missed, with the king being the Washington, D.C. establishment. Or, if you prefer, the "swamp".
The establishment – including career politicians, the administrative (or "deep") state and some major media – certainly has been wounded in terms of its credibility with average voters. That's why Trump struck a chord with so many when he came down the escalator of Trump Tower in June 2015 and gleefully took aim at official Washington's perceived stupidity, corruption and arrogance.
But many people fell more in love with the idea of Trump, rather than the man himself. Disaffected voters who felt left behind in the new economy wanted someone to shake up the system. The sentiment is why Sen. Ted Cruz, a Tea Party darling, finished second in the 2016 primary. It's why Sen. Bernie Sanders gained such a following on the left.
In reality, Trump was always an imperfect warrior. During his initial campaign, he needlessly antagonized a large segment of his party by suggesting Sen. John McCain wasn't a war hero (a slight that would cost him dearly later). He broke from President George W. Bush's policy of global intervention, which pleased many populist voters, but did so in a vicious, personal way that further antagonized some in his party. He took unnecessary swipes at judges, reporters and speakers at the Democratic convention, sending his surrogates scrambling to clean up the messes.
I recall one person in agricultural circles who told me in 2016: "I'm voting for Trump; I just wish he'd shut his mouth." A citrus industry leader who met Trump told me he was friendly and attentive in person but that his "podium decorum" needed work.
The problem for Trump was that while he had Ronald Reagan's and Bill Clinton's innate ability to connect with average Americans, he didn't have the discipline. Friends are hard to come by in Washington, but you at least need allies. Trump didn't think he needed any and didn't work to cultivate any, and much of his agenda (Obamacare repeal, infrastructure bill, border funding) languished as a result.
There were plenty of accomplishments, too, which I'll come back to in a future column. But In the end, his presidency may be best known for its many petty squabbles on Twitter, and for opportunity lost.
I saw a documentary recently about baseball great Mickey Mantle, who reportedly died wondering how much greater he could have been if he'd taken better care of himself and not partied so much with the Rat Pack. Trump came to Washington aiming for greatness of his own, but he missed.
Subscribe to receive top agriculture news
Be informed daily with these free e-newsletters
You May Also Like
---