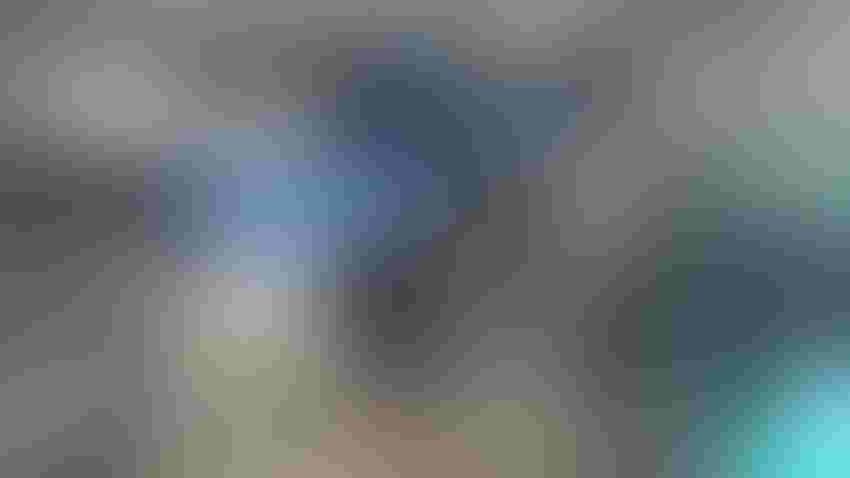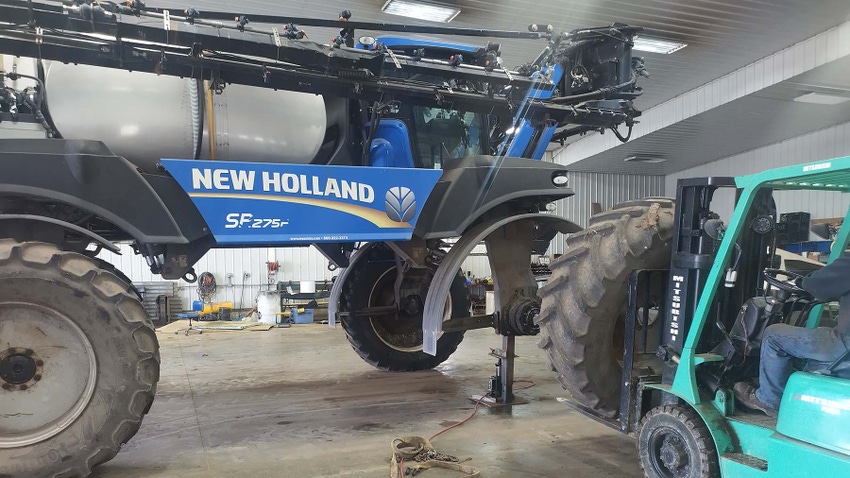 I have many least favorite jobs. Often it seems as though my least favorite job is whatever I'm working on at the current time!
Hands down, the very least favorite job on the farm is shoveling rotten grain. It never fails, no matter how careful you are, you get some on you. It doesn't matter how many times you wash (or how strongly scented the soap is), that stench just doesn't seem to go away. You might as well plan on leaving those boots outside and out of the rotation for quite a while. Fortunately, that isn't the job we had to do this week!
Wednesday we headed to the shop for another 'least favorite' job: changing the tires on the sprayer. As every year, we have been hoping for a dry spring where we will not have to put the floater tires on. Currently we are five inches ahead of normal rainfall, year-to-date. Adding 50%-70% more tire area is a big deal when it comes to getting across the ground for the burndown and early season applications.
There are at least a couple reasons why I don't like this job. First, you're dealing with heavy, awkward tires. Second, sometimes things just don't go smoothly; we've spent an hour on one wheel, turning it one way, then back another, prying with a long bar, just trying to get it lined up and bolted on.
The third and biggest reason is that there just aren't any good places to jack on. We use a custom jack stand to be able to pick the machine off the ground, then it sits precariously on three tires while you work under and around it.
This time the swap went pretty smooth. We did the job in less than two hours. Studs and wheels lined up pretty easily.
As we have bought more powerful cordless tools; the need to lug around the heavy, bulky one-inch air impact gun is no longer. The job is done and when it dries a little more, we will be headed to the fields!
Subscribe to receive top agriculture news
Be informed daily with these free e-newsletters
You May Also Like
---