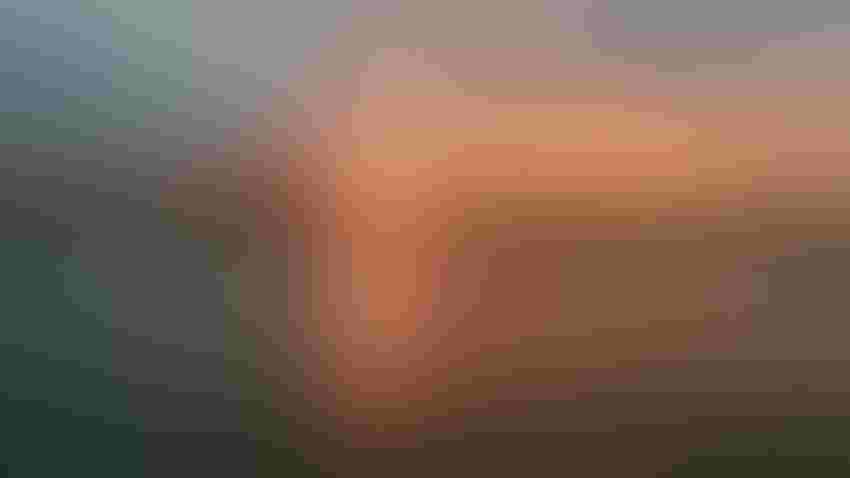 This photo is not intended to represent retirement in general for anyone. It's just the author's current vision of it.
Brad Haire
Some notable retirements will be coming to the Southeast this year, leaders stepping back from their services and work that left decisive marks on agriculture both regionally and nationally.
We hope to spotlight a few retiring individuals over the next few months, individuals and friends who have graciously helped us inform you over the years. We'd like to show them our appreciation and maybe grab a few parting wise words while they're still 'on the clock.'
I've been told 'retirement' is having enough money stashed away to stride away from full-time employment. They also tell me retirement is getting to the professional point where you can do what you want to do when you want to do it, which includes working or playing, or playing or farming, on your schedule. Sounds good.
Both of my parents have been happily retired for many years. And my kids' Mimi has spent her retirement helping us wrangle and raise two good kids, along with my siblings' kids, too. Thanks, Mimi, we couldn't do it without you. And I'm sure many of you have enjoyed that same blessing from your retired parents, or you are the retired providing that good blessing.
In recent years, we at Farm Press have had several big retirements, most notably Forrest Laws and Ron Smith. Both retired as our content editorial leaders after being in the business for almost half a century. Fortunately, we stay in touch with Forrest and Ron, and so do you. They both still write for Southwest Farm Press, Delta Farm Press and for our Southeast Farm Press. They're doing that 'play and work thing,' doing what they want to do when they want to do it. Both are still rock stars at what they do.
I hope one day to find that retirement time and spot. It's so far over the horizon now, though, I'm not sure where that spot is or if I'm even sailing in the right direction. But I have an idea of what I'd like it to look like when I get there.
Willie Vogt retired at the end of April after a decades-long career in the ag journalism business and well over a decade as the Farm Progress Executive Director for Content and User Engagement, which is just a fancy title for him being the editorial guru for all of Farm Progress. Willie, thanks for taking a chance on an Extension guy. Good luck to you and your well-deserved new time with family and the grandkids. He left some parting words here.
And good luck and blessings to all who have or will take a well-earned retirement. Y'all were needed and still are. You are important to us. We'll try and take it from here as best we can.
Subscribe to receive top agriculture news
Be informed daily with these free e-newsletters
You May Also Like
---