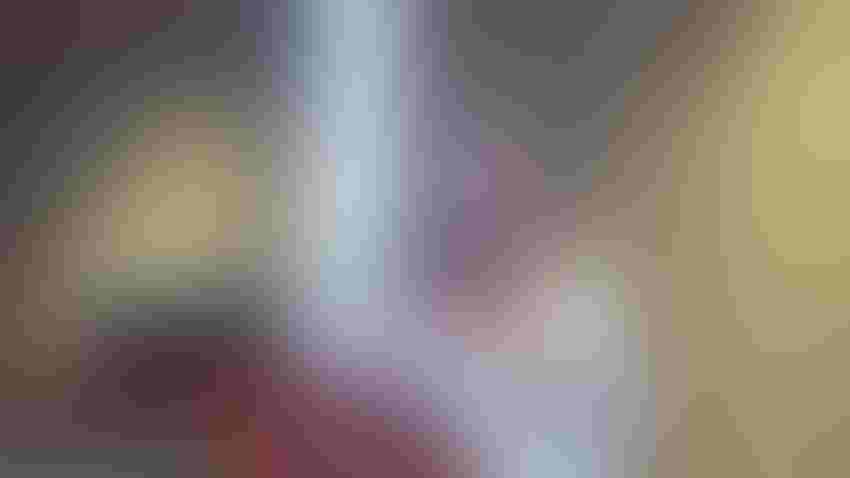 Jadee Rohner was named Arizona's newest cotton industry leader in January. Her time as a high school ag teacher should serve her well in the new role.
Todd Fitchette
Some say Jadee Rohner has big shoes to fill. Apparently so did her predecessor, who succeeded quite well in the shadow of his predecessor.
Rohner was hired earlier this year to fill a vacancy with the Arizona Cotton Growers Association left by the death of Kevin Rogers. Rogers, a fourth-generation farmer from Mesa, Ariz., was hired in 2017 after his predecessor lost his battle with cancer.
Rick Lavis led the Arizona cotton industry for 36 years before Rogers was hired. Did Rogers have large shoes to fill when he took on his role? Perhaps. Now the responsibility of leading the Arizona cotton industry rests with a former high school ag teacher with a passion for education and communications.
I met Rohner for the first time at the Arizona cotton industry's annual meeting in Flagstaff in May. I'd chatted with her a couple of times by phone, but never got to put a face to the name and voice until the annual meeting. I was able to sit with her briefly for an interview at the close of the meeting to learn more about her and the issues facing her growers.
There's an infectious enthusiasm about her that should bode well for the organization and the challenges it faces as Arizona addresses challenges including water availability, air quality, and border issues.
The story of how she came into this role is interesting. I include some of that in the feature I wrote about her. She came into the role in part through relationships she has with others in agriculture. A friend of hers who manages a cotton gin in central Arizona knew that Rohner was searching for her niche outside of the classroom after finishing her master's degree. Others, and their relationships with yet other folks, learned of her expertise and education, and apparently felt she was a great fit for a job that the association's board of directors was still looking to fill.
This illustrates the importance of personal relationships and networking. In industries like agriculture, where the opportunities may be few, but grand when they happen, the results cannot be overstated. There are people like Rohner who may have never searched the right job board and thus not found roles where they can succeed and make a difference.
It's not fair here, or anywhere else, to suggest someone new to a role has "big shoes to fill." Their predecessor may have done well for themselves and won the favor of those they report to, but they're not there anymore. Perhaps the only thing missing is that person's institutional knowledge of issues and the relationships built. That's not to say that someone else couldn't build upon that.
That's life. We see it occasionally as a longtime, popular farm advisor retires and someone younger enters the scene. While we may temporarily bemoan the loss of an industry expert, we can also look forward to what the new person brings.
The Arizona cotton industry strikes me as a small but tight network of folks doing what they enjoy and what they can to sustain the financial and personal success of their industry. It appears the industry found an enthusiastic, qualified leader who embraces her own educational process and a larger effort to help others around her learn.
Subscribe to receive top agriculture news
Be informed daily with these free e-newsletters
You May Also Like
---