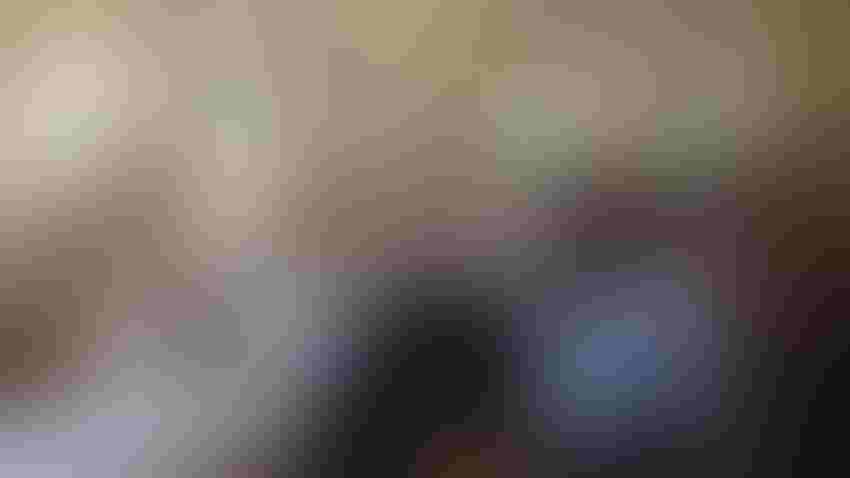 Reporters interview a panel during the North American Agricultural Journalists' annual meeting in Washington, D.C., in April 2023.
Tim Hearden
The hot-button issue in news media right now is the potential for artificial intelligence further upending an industry that's already seen no shortage of upheaval.
As readership declines have caused some 30% of traditional newsroom jobs to be axed since 2008, many journalists are afraid their jobs will eventually be replaced by AI, whose proponents boast of an ability to curate news segments to individual tastes.
Among those proponents are the tech entrepreneurs that are launching Channel 1 News, which the Hollywood Reporter dubs "an AI-generated CNN." The "ambition is to produce newscasts customized for every user" that draw on information gleaned from press releases and reports from "partner news outlets," according to the Reporter.
The threats and potential of AI in news has everyone in the industry talking, including in an organization I'm involved with, North American Agricultural Journalists. We have discussions planned over the next few months as we ponder the possibilities and consider how to respond.
In my view, the No. 1 question human journalists should be asking themselves is, "Why should a consumer prefer my work over AI?" In other words, what competitive advantage do we have over machine-generated news?
The answer should be obvious. While all of us use our share of generated content – for Farm Press it tends to come from Extension programs, farm groups and state and federal agriculture departments – we have the ability to ask questions and use human intuition to discern the truth or motives behind the answers we receive.
Unfortunately, the freedom of thought that was the hallmark of this profession for generations has been abandoned by too many of today's journalists. During a recent webinar hosted by a national public-relations firm, a discussion about public trust in media devolved into a demonstration of why such a low percentage of consumers trust the media.
One of the moderators declared a need to "stop the spread of misinformation," while another participant from a network you'd recognize complained that her job has been so much more difficult now that she doesn't have a blue checkmark on Twitter. As if journalists' main jobs were to talk to each other while serving as hall monitor for the public.
Any algorithm can red-flag certain words or phrases and remove the offending content from a platform. Any algorithm can post on social media or not post. Any algorithm can talk to other algorithms and distribute canned information that is socially approved.
No AI machine will ever walk onto a farm and feel the dirt under its feet, gain an appreciation for the grower and observe the fear, sadness or joy in the subject's face or voice. No computer will develop a relationship with a source to build trust. That's our human advantage, if we choose to use it.
[Tim Hearden is Western regional vice president of North American Agricultural Journalists. The opinions in this column are his own.]
Subscribe to receive top agriculture news
Be informed daily with these free e-newsletters
You May Also Like
---