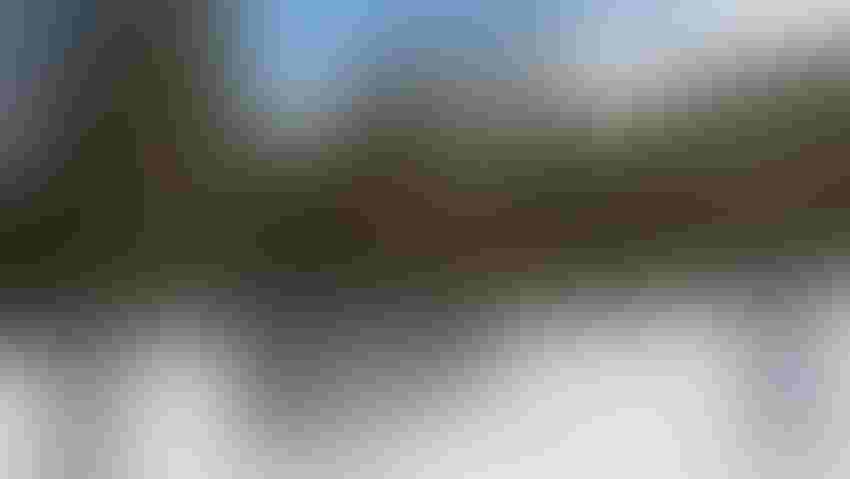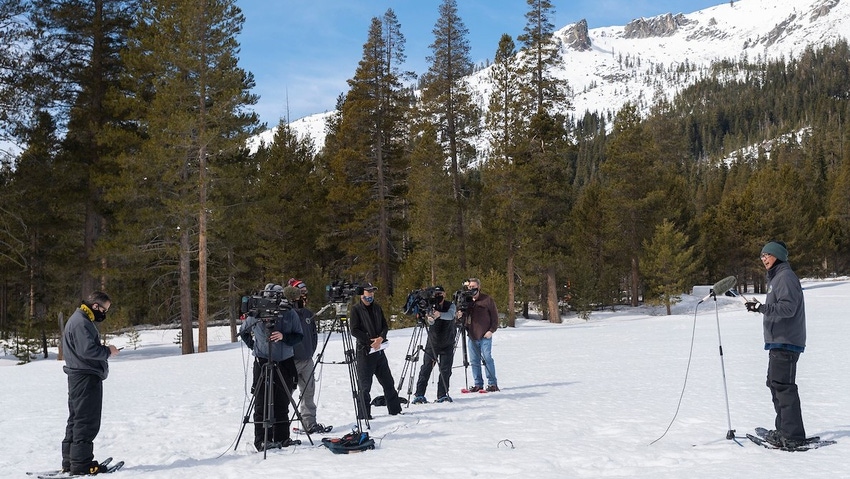 Reporters attend a news conference on California's snowpack.
Calif. Dept. of Water Resources
Recently the public relations firm Cision asked more than 3,000 journalists about their biggest challenges and how they see their industry evolving amid technological and societal shifts.
In Cision's State of the Media survey released in May, a plurality of journalists – 27% -- said maintaining credibility and reader/audience trust was the profession's biggest challenge, followed by a lack of staffing and resources at news organizations (20%) and declining ad and circulation revenues (20%).
Citing the current hyperpolarization of our culture and politics, some journalists spoke of the importance of avoiding bias in their reporting. As one respondent put it, according to a release, future journalists should be "aware of people's biases and subjective thinking, in order to be able to deliver objective news, information and analysis, while applying critical thinking on the different sides of pitched content and views."
Survey respondents also focused on the potential that journalists could be replaced by artificial intelligence, and they fret that AI could further erode trust in the news media, citing an Axios report that OpenAI's newest generative tool GPT-4 "readily spouts misinformation."
When asked what skills future journalists will need, many said they'll have to adapt to new technologies while "staying human." One respondent said: "As AI does more of the actual writing, the journalists who succeed will be the ones who can do the human kinds of things like telling personal stories and finding original conclusions in data sets and data trends well."
The emerging debate over AI's impact on the news industry reminds me of the mixed reactions the internet itself used to receive in newsrooms a few decades ago. I had an editor in the 1990s tell me flatly that the internet would be a flash in the pan, full of people who slime each other in chat rooms and not much else. A former city editor in the 2000s had a negative visceral reaction to the idea of writing for the web – until she realized she could use it to beat the local TV station on stories.
In the end, the success of AI in journalism will be driven by the same thing that drove use of the internet itself – the quest for a competitive advantage. But AI's arrival isn't to blame for the lack of trust in journalism. When half of poll respondents recently told Gallup they believe national news organizations intentionally mislead their audiences, they weren't thinking about AI.
So journalists are on the right track when they talk about the need for accuracy, balance and independence in reporting. However, this only works if you step outside your bubble, start talking with average people from across the political spectrum and learn what's important to them. For us in ag media, that's farmers, ranchers and the professionals who work with them. It's the secret to our success.
[Tim Hearden is Western regional vice president of North American Agricultural Journalists.]
Subscribe to receive top agriculture news
Be informed daily with these free e-newsletters
You May Also Like
---