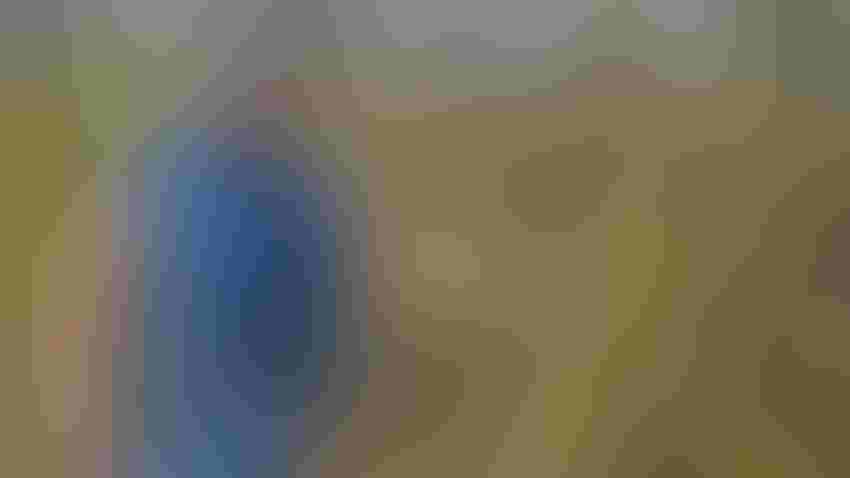 FIGHTING INVASIVES: Ray Chattin leads the charge against a silent killer of woodlands — invasive species. He says more funding is needed to expand the effort.
Tom J. Bechman
A few soil and water conservation districts and dedicated volunteers have begun fighting back against an insidious invader: invasive species. Coupled with support from the Natural Resources Conservation Service, they've gained a toehold. To take the fight to invasive species that threaten to overrun both public and private woodlands across Indiana, they need more funding.
"We're doing our best to make people aware of the problem," says Ray Chattin, Vincennes, Ind. Chairman of the Indiana State Soil Conservation Board, Chattin was among the first to sound the alarm about invasive species.
"They can choke off new growth in a woodlot," he says. "The first step is to get people to realize there is a problem. We're making headway.
"Then we need to organize and help people act. Those steps require technical assistance, and that's where we need more funding."
Defining invasives
So, what are invasive species? Simply put, they're plants like autumn olive and burning bush that, when allowed to spread, become like thorns within a once-productive woods. Thanks to Chattin and others, state rules have been adjusted to forbid sale of many of these species within Indiana. The problem, Chattin says, is dealing with literally millions of starts that have established themselves in woodlands across the state.
The first Cooperative Invasive Species Management Area, or CISMA, formed in Indiana in Brown County in 2006. Several years later, Chattin was instrumental in starting one in Knox County, and in convincing the Knox County SWCD to hire a full-time person to address invasive species.
In late 2017, the Southern Indiana Cooperative Invasives Management area and USDA NRCS entered into a contribution agreement for the purpose of developing local CISMAs throughout Indiana. Both SICIM and NRCS have been working for many years to combat invasive plants and raise public awareness of the devastation being caused by these non-native pests, and both have come to the realization that they will not begin to make much headway until the problem is addressed at the local level by local people using local resources. They instituted the Indiana Invasives Initiative, and several CISMAs have formed within Indiana.
Funding proposal
Chattin recognizes that support from NRCS for organizing CISMAs has helped. "But funding is a real issue," he explains. "People we have in place are stretched thin trying to support new groups that form. More manpower is needed to make this effort sustainable across the state."
Funds are also needed for competitive grants for CISMAs that want to tackle "boots on the ground" projects, cleaning up woodlands and stamping out invasives.
"Like with stopping erosion, some projects go beyond simple maintenance," Chattin says. "Dollars are needed to make projects possible."
As part of the $8.6 million annual additional funding the Indiana Association of Soil and Water Conservation Districts is seeking from the Legislature, over $2 million would go toward invasives species efforts. The proposal calls for $1.5 million to establish a network of invasive species technical specialists, with each one serving three to four counties. Then, $800,000 would be set aside for Invasive Species Initiative grants for projects.
"We have lots of volunteers because they recognize the problem," Chattin concludes. "We need technical advisers and funding for projects so these volunteers can work more effectively."
Comments? Email [email protected].
Subscribe to receive top agriculture news
Be informed daily with these free e-newsletters
You May Also Like
---