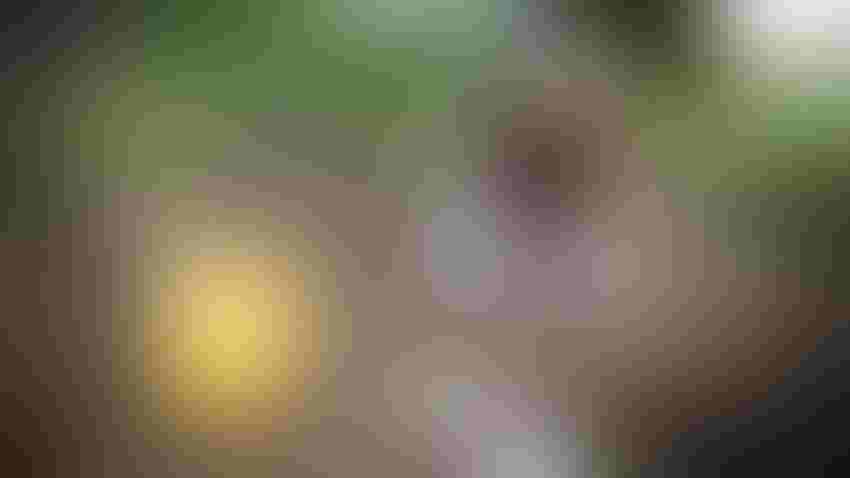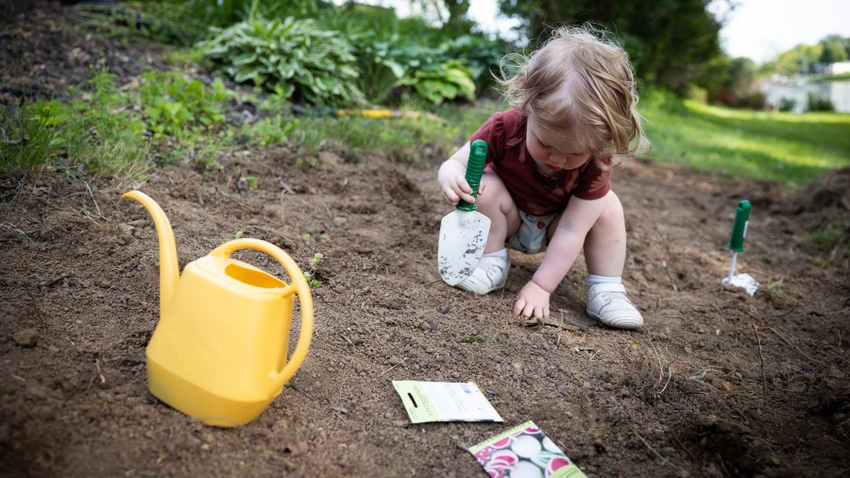 GARDEN: My daughter, Clare, and I planted a garden in our backyard this year. Even if some of the plants don't come up or the wildlife eat them, it's been a sweet project for us to do together.
Photos by Betty Haynes
Last month we planted our garden. It's small, and kind of awkward, and I'm still not sure if the spot we picked gets enough sun. Nevertheless, it's planted with hopes of big, juicy tomatoes and lush bushes of green beans.
We've also spent the month planting flowers around the house and in pots. Some already look beautiful, and if I'm being honest, some have already withered away and died. Nevertheless, they're planted, and those that do thrive bring a smile to my face.
Here in the Midwest, some have finished planting corn and soybeans. And now it's time for us to wait. To wait patiently for opportune rains and favorable grain markets to determine our family's income for the year. To wait patiently on a God whose timing is always perfect.
My husband and I have a daughter who will be 2 in October. She's been the perfect little helper this spring — planting seeds and watering plants and pulling weeds. It's been so beautiful and amazing watching my sweet baby gain her own little sense of independence and satisfaction tending to our little corner of the world.
But this time of year has me thinking about the seeds we plant in others — in our children, in our families, in our friends. I'm reminded of the parable of the sower in Matthew 13 that reads:
"A farmer went out to sow his seed. As he was scattering the seed, some fell along the path, and the birds came and ate it up. Some fell on rocky places, where it did not have much soil. It sprang up quickly, because the soil was shallow. But when the sun came up, the plants were scorched, and they withered because they had no root. Other seed fell among thorns, which grew up and choked the plants. Still other seed fell on good soil, where it produced a crop — 100, 60 or 30 times what was sown. Whoever has ears, let them hear."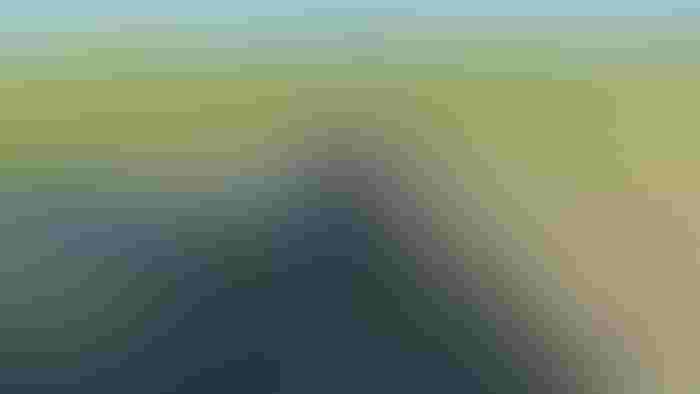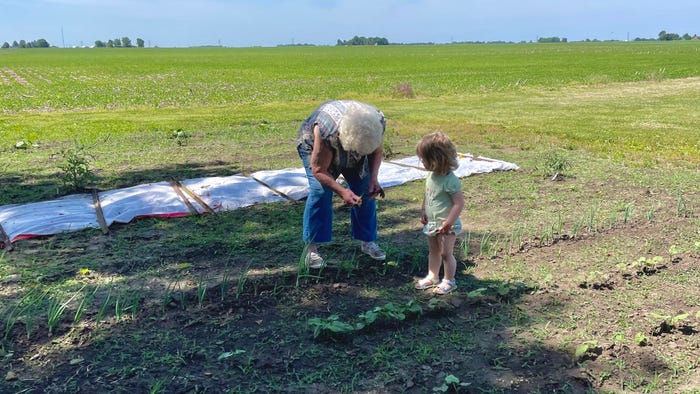 GREAT-GRANDMA: My grandma Erna is 89 years young and still loves planting and tending to her garden. Here she is with my daughter, Clare, picking green onions on Memorial Day.
In faith and farming and life, not all the seeds sown are fruitful. It's a reminder that our responsibility is to plant and nourish to the best of our ability, but ultimately, their fate and ours are in God's hands.
Sometimes I'm anxious knowing things aren't completely in my control. But it's encouraging to know I'm only responsible for so much. And God takes care of the rest.
May this season bring you the ability to let go of anxiety and put your trust in Him who holds tomorrow.
Subscribe to receive top agriculture news
Be informed daily with these free e-newsletters
You May Also Like
---