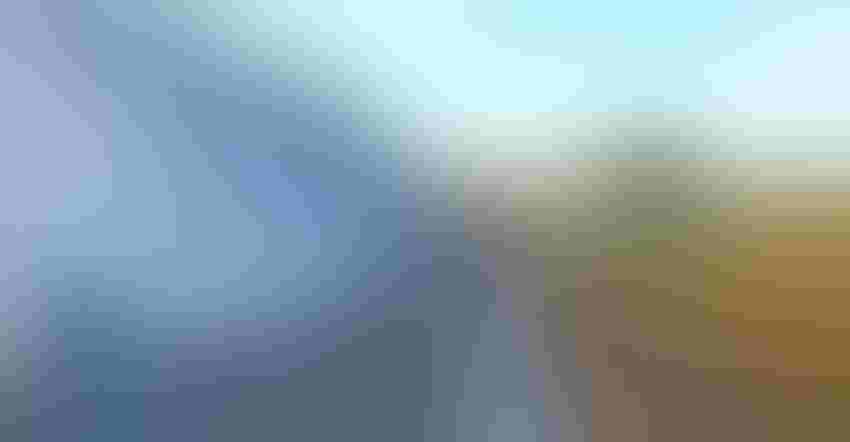 National Farm Safety and Health Week is Sept. 19-23, 2022.
DFP Staff
The third week of September is recognized as National Farm Safety and Health Week. As we enter the busiest and most dangerous time of year for farm workers, it's important to take some time to reflect on safety precautions for farm employees as well as those of us who live and work in rural areas. 
Farming is still the most dangerous vocation in America, according to the U.S. Bureau of Labor Statistics. In a given year, more than 500 deaths will occur in agriculture-related accidents. Nonfatal injuries happen to about a third of the farm population annually. 
The National Education Center for Agricultural Safety (NECAS) will be hosting two free webinars on different farm safety topics daily from Sept. 19 through Sept. 23. Registration information is available at the website necasag.org.  
Among the topics stressed during Farm Safety Week are tractor and rural roadway safety. This is by far the deadliest subject. Half of the farm fatalities reported each year are from transportation incidents. 
Farmers are encouraged when they are on the road to make sure equipment has sufficient lighting, reflective tape, a slow-moving vehicle sign and possibly an escort vehicle. Also, experts recommend that in each vehicle, you should have at least two fire extinguishers — one outside and one inside. 
That's great advice for farmers, but those of us that share the road with farm equipment share some responsibility, as well. 
I'll never forget an October afternoon a few years ago. I was shuttling my daughters between piano lessons and softball practice. In a hurry, as most parents typically are. To save time, I took a shortcut through a remote, curvy backroad. 
As I rounded a bend much too fast, I met a cotton harvester entourage. Thank goodness there was an escort vehicle driving ahead of the picker, which gave me time to react. The crisis was averted, but I can't forget the near miss.  
I knew better than to be going that fast on that road at that time of year. But I got busy and, in a hurry, as we all tend to do. I share to remind everyone to slow down on roads where you know farm equipment will be moving over the next few weeks. And for farmers, the escort vehicle, both in front of and behind large equipment, can be a life saver. 
Another focus area for 2022's Farm Safety Week is grain bin safety. NECAS will host two webinars on this topic. Both are scheduled for Thursday, Sept. 22. 
Other topics stressed this week include safety and health for youth and women working on farms, and mental health issues faced by farmers. This week also reminds farmers to take care of themselves and not neglect good nutrition and sleep as the busy harvest season grinds on. 
Subscribe to receive top agriculture news
Be informed daily with these free e-newsletters
You May Also Like
---