Attendees of the 2023 Women in Agribusiness Summit select their diversity superpower pins before the first breakout session of the day.
Whitney Haigwood
Women across the agriculture industry gathered in Nashville, Tenn., in late September for the 12th annual Women in Agribusiness (WIA) Summit, and a common theme in conversation was gender equality in the workplace. 
Executive coach Meggie Palmer delivered the keynote speech to nearly 1,200 WIA Summit attendees and specifically discussed gender diversity and unconscious bias. She explained that her former career brought light to this subject when she realized she earned less than her male colleagues as a foreign news correspondent.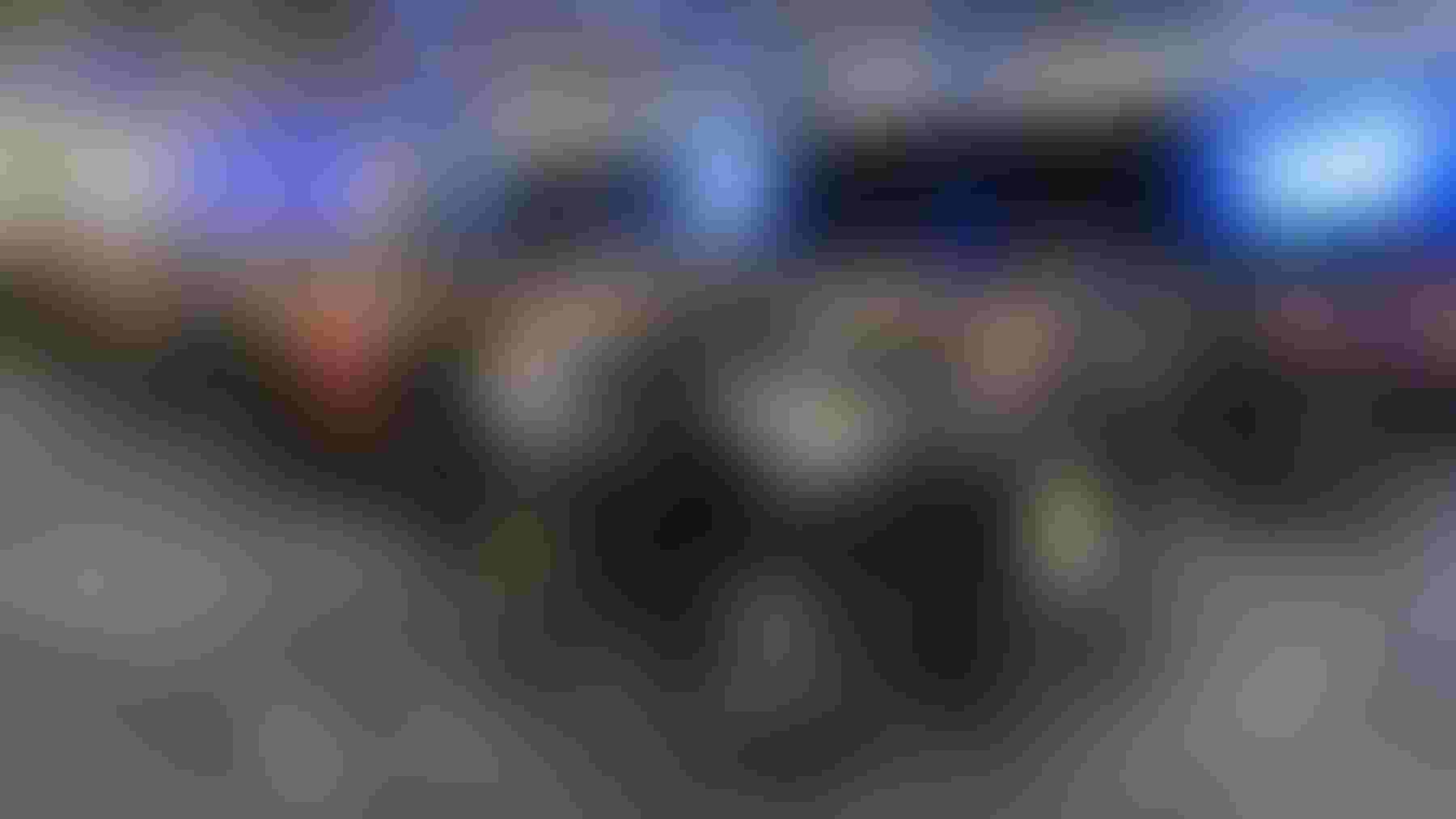 Nearly 1,200 women in agriculture gathered for the 12th annual WIA Summit, late September in Nashville, Tenn., for a full slate of breakout sessions and networking opportunities. Photo by: Whitney Haigwood
Palmer faced a turning point she described as a "left or right moment." That moment inspired her to launch the platform PepTalkHer with a mission to close the gender pay gap. 
"I want to empower you to know that you always have a choice, to see the possibility of what could be, in those left or right moments," she said as she shared three important steps to writing a career success story.
Steer your career and your mindset.
Palmer said as humans, even though we know how to rationalize a situation, our brain is hardwired for negativity. Getting a "no" today may mean a "yes" in days, weeks, or years down the road. A positive mindset is more than half of the battle, and building that muscle is important. 
She said, "We have to strengthen our neuropathways to get our brain in a rational state just like we strengthen our bodies or work our biceps. Do that by choosing to see the possibility and counteract the unconscious bias, because focusing on the positive is contagious in the workplace." 
Celebrate your success.
The average working woman is unlikely to have her own publicist. So, Palmer encourages women to be their own publicist and celebrate by detailing their career successes. She recommends quantifying contributions regularly and proactively gaining visibility and advocacy within your team. 
"Create your own paper trail. Show how you are contributing in a strategic manner," Palmer said. "You have to do it yourself. Share your accomplishments with your direct manager and set new expectations for yourself every few months." 
Invest in your support crew.
Be a team player. Palmer said, "People like to do business with people they like." 
These investments can look like meaningful conversations or perhaps Instagram or LinkedIn follows and likes. Incidental small talk like pets and travel can establish those relationships. Go the extra mile to make those connections with your team members and support one another in your career journey. 
To help women achieve these goals, Palmer and her team developed the PepTalkHer app. This app has helped more than 60,000 women document their career success and negotiate a pay raise, according to the PepTalkHer website. 
Palmer said, "It rests in the power to negotiate. It's okay to ask, and it's okay if they say – no." 
Subscribe to receive top agriculture news
Be informed daily with these free e-newsletters
You May Also Like
---