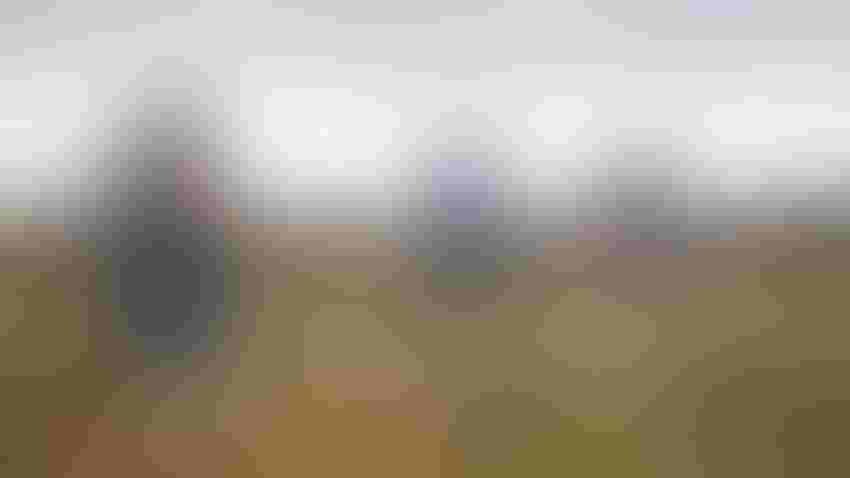 A PLACE FOR ALL: Farmers across the country continue to lead the way when it comes to breaking the gender-norm rules. For decades, women and men work together, equally, to ensure their family business succeeds.
PeopleImages/Getty Images
As Missouri's director of agriculture, I have the good fortune to speak to many different groups of people, from those at industry events to high school students. And it is always an honor.
In high school, I was an officer in several clubs and spoke in front of large groups during those years. My involvement with Farm Bureau's Young Farmers and Ranchers organization further developed my public speaking skills and put me in positions to share my thoughts with others, including in front of elected officials on Capitol Hill in Washington, D.C.
During Q&A sessions, I am often asked what it is like to be a female leader in agriculture, or advice I have for young women in agriculture.
My answer stays consistent: I want to be known as a leader for Missouri agriculture regardless of my gender. I want to be recognized as a Missouri farmer, not a female farmer.
Be a leader, no matter what
I don't want anyone to think I don't support women in agriculture, because I am proud to be a woman in agriculture. I am also proud of so many other women who are taking active roles, even leading, on the family farm and in the industry.
Today, women are found at every level of farm management and industry leadership, which is terrific. Gender makes no difference when it comes to leadership. That is the point I try to make in presentations to young people. Just lead! Plain and simple.
I encourage everyone to take an active role in leadership. Your title, or lack of title, doesn't matter when it comes time to get the job done.
To students, you might not get the office or position you hoped for, but you still have an opportunity and a responsibility to be a leader in your chapter or club.
Roles on the farm, in ag
There are a few jobs on our farm that I can't do. But my husband, Kevin, isn't ready to give up driving the combine in the fall or planting each spring. However, when it comes to mixing feed for our livestock or testing grain quality, those are my responsibilities.
It's true that Kevin is better at some farm tasks — faster too — although I will chalk much of that up to the fact that he does those things every day. Still, he admits that I am better at organizing our livestock production records and maintaining the farm records. However, no one does a better job of managing the family sow farms than my mother-in-law. As the kids say, that is her superpower.
Like thousands of family farms across this beautiful state, our farm operates because we all work together. Each person has their roles, their strengths and does those things well. Again, it doesn't matter age or gender.
When I hire people on our family farm or at the Missouri Department of Agriculture, I want to know if that person can do the job. If the job isn't getting done, somebody else has to pick up the slack. At that point, our operation is not efficient.
I was visiting a couple of weeks ago with a female who works in state government, but not the Missouri Department of Agriculture. She was raised on a farm in northern Missouri with two brothers, neither of whom are actively involved in the operation today. Their father is beginning to slow down, which has her thinking about moving back to the family farm. I encouraged her to not let gender stop her from taking over the farm.
Our industry needs people like her. We need people with a love of the land and livestock, who are willing to work, willing to lead. Gender doesn't matter. Let's get the job done!
Chinn is the director of the Missouri Department of Agriculture and lives on a diversified farming operation in northeast Missouri.
Subscribe to receive top agriculture news
Be informed daily with these free e-newsletters
You May Also Like
---