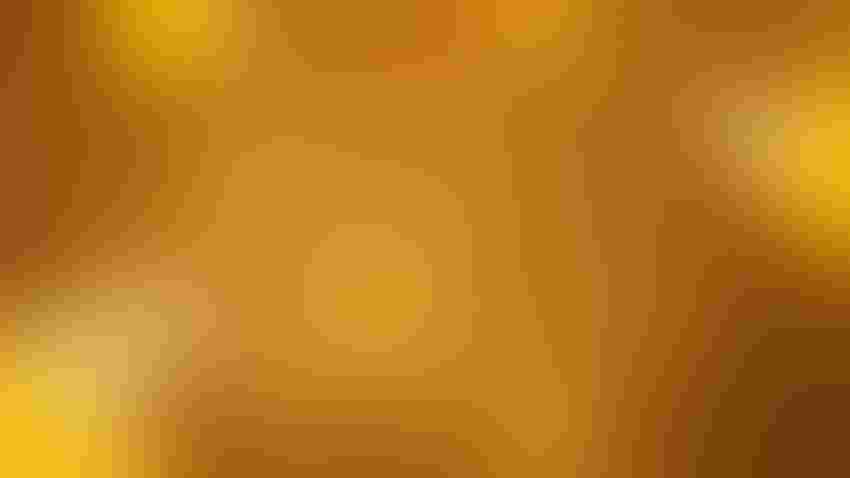 June 2023 is going out with a bang, with reports of storms and high winds flattening crops and damaging farm buildings across Illinois today. As for grain markets, it is one for the record books considering the scope of moves, both up and down, throughout the month.
Where do we begin?
December corn futures settled 27 cents lower for the month and 71.75 cents lower for the quarter. The shocking statistic comes from the size of the sell-off over the last seven sessions which is a whopping $1.34 (21.3%) lower than the settlement on June 21. Per Karen Braun at Reuters, there has only been one other seven session sell-off in the last 30 years that rivals the last seven, which was October of 2008 at -24%. In 2008, markets were breaking due to the collapse of the financial system and not weather or balance sheet input.
Soybeans? Doing fine
Considering corn's performance for the month and quarter, in a typical year we would expect soybeans to perform similarly, but that's just not the case. November soybean futures settled $1.9675 higher for the month and 23.5 cents higher for the quarter.
In another incredible move, the ratio of new crop soybean to corn values at settlement on the day of the March Planting Intentions report was 2.33 and has ballooned to 2.72 after the updated June acres.
Anecdotally, the June 2023 acreage report might have yielded the largest one day move in opposite directions that I can remember for corn and soybeans with December corn 33.75 cents lower and November soybeans 77.5 cents higher on the day. Even though old crop stocks were slightly friendly for both corn and soybeans, the changes from March to June on acres were the driver for these sharp moves in opposite directions.
There is only one other year in the last 40 years, 2007, where corn and soybean acres shifted from March to June as much as they did this year. March intentions for corn plantings were seen at 91.996 million acres while soybeans were seen at 87.505 million acres. While the trade estimates were looking for a very minor shift to 91.853 and 87.673 million acres respectively, the report indicated US producers instead will have 94.096 million acres of corn, a ten-year high, and 83.505 million acres of soybeans seeded in 2023.
Impact on corn balance sheet
The additional 2.243 million acres of corn above trade expectations has a major impact on the balance sheet, allowing for yield to drop from the 181.5 bushels per acre seen in the June WASDE report, to 176.8 bushels per acre, without changing total production. I suspect the July WASDE report on July 12 will show a lower yield than June, quite possibly lower than 176.8, but there is also reason to believe demand could be adjusted lower again.
In effect, the higher-than-expected corn acreage number really puts a damper on the idea of a 5+/- bushel per acre drop in yield becoming a short-term friendly setup. With the next week offering more chances of rain, it wouldn't be a surprise to have corn start lower next week just to make a low, leading into the July WASDE report anticipating a lower yield. Should that come to fruition, you will want to use that move as an opportunity to market/hedge additional bushels around July 10-12.
Soybeans, on the other hand, lost four million acres from the March report to June. What is astonishing here is that using the same demand numbers as the June WASDE report and maintaining a trend yield of 52 bushels per acre, carryout assumptions drop from 350 million bushels to 129 million bushels. With quarterly stocks a touch less than expected, it is also reasonable to think beginning stocks will be slightly lower in the July WASDE report which could bring carryout to pipeline levels of 120 million bushels. This is not the scenario those investing in additional crush facilities to feed the renewable diesel initiative were hoping for as their plants come online.
The only redeeming quality for soybeans may be that between both crops, soybeans have a much better shot at achieving trend to above-trend yields with good July and August weather. However, a poor August, or just the idea of one, could send soybean values significantly higher. It appears the job of the market over the next several months will be to incentivize corn demand and disincentivize future acreage with lower prices. For soybeans, the exact opposite is true, and demand will need to be rationed while we can expect a record planted area in Brazil this fall.  Expect fall corn basis to be garbage and soybean basis to be red hot if things don't change by harvest.
There are plenty of ways to protect your downside while leaving flexibility to benefit from rallies. Feel free to contact me directly at 815-665-0463 or anyone on the AgMarket.Net team at 844-4AGMRKT for assistance. We are here to help.
The risk of loss in trading futures and/or options is substantial and each investor and/or trader must consider whether this is a suitable investment. AgMarket.Net is the Farm Division of John Stewart and Associates (JSA) based out of St Joe, MO and all futures and options trades are cleared through ADMIS in Chicago IL. This material has been prepared by an agent of JSA or a third party and is, or is in the nature of, a solicitation. By accepting this communication, you agree that you are an experienced user of the futures markets, capable of making independent trading decisions, and agree that you are not, and will not, rely solely on this communication in making trading decisions. Past performance, whether actual or indicated by simulated historical tests of strategies, is not indicative of future results. Trading information and advice is based on information taken from 3rd party sources that are believed to be reliable. We do not guarantee that such information is accurate or complete and it should not be relied upon as such. Trading advice reflects our good faith judgment at a specific time and is subject to change without notice. There is no guarantee that the advice we give will result in profitable trades. The services provided by JSA may not be available in all jurisdictions. It is possible that the country in which you are a resident prohibits us from opening and maintaining an account for you.
The opinions of the author are not necessarily those of Farm Futures or Farm Progress.
Subscribe to receive top agriculture news
Be informed daily with these free e-newsletters
You May Also Like
---