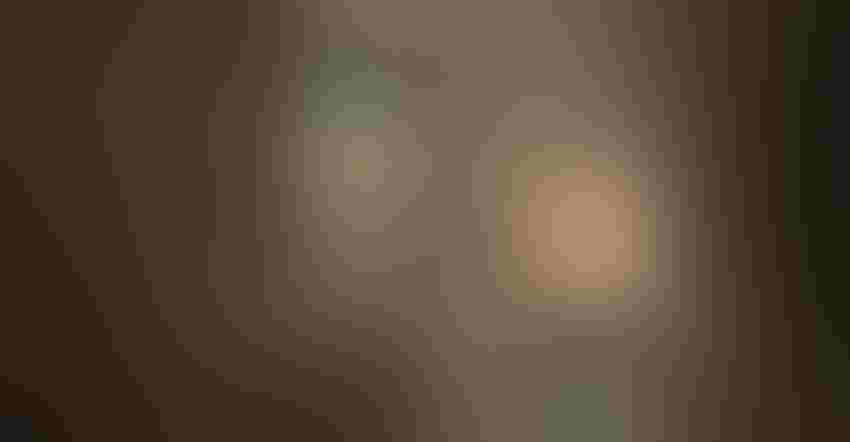 Nicholas Smith/iStockphoto/Getty Images
Harvest is now rolling along at a steady pace. We have been harvesting corn every day this week. Moisture fell from the 30% range 10 days ago to the low 20's. That's pretty good considering the cold weather we had over the weekend. Generally, this time of year we hope that corn will dry about half a percent of moisture a day.
The gentle breeze over the weekend and some nearly 80 degree days late this week have helped our cause. I know in some areas, farmers can wait until corn dries down toward 15% and go straight to the bin, but in our geography, it is rare for corn to get below 18%-19%. Maybe we just push toward the finish line too fast, but we would rather dry wet corn than harvest corn that fell down.
Many neighbors have been running soybeans. Honestly, I've been too busy to get any yield reports. I can only imagine they are dry, dry, dry. We don't have any fields that are ready to run yet. We need a gentle rain without wind or hail. The soybeans are yellow and have many mature pods on them. Rain at this stage will help knock the rest of the leaves off many soybean plants and push the yellow stems and pods toward a harvestable crop.
I spent some time the last couple of days spreading cover crops. Bob has been following behind me will tillage. I'm not sure he's really doing any good. It is dry and we are not getting much soil penetration. Hopefully, we get the cover crop seed in contact with the soil so when it does rain the seeds will grow. It would definitely be better if we had a no-till drill to plant the cover crop.
After mentioning needing rain in two of three topics today, I'm happy to report the weatherman says some is coming early next week. He can't decide how much, however it looks promising. Let's just hope it comes in moderation. We would welcome the break, make some repairs, and make final preparations to begin soybean harvest.
The opinions of the author are not necessarily those of Farm Futures or Farm Progress. 
Subscribe to receive top agriculture news
Be informed daily with these free e-newsletters
You May Also Like
---