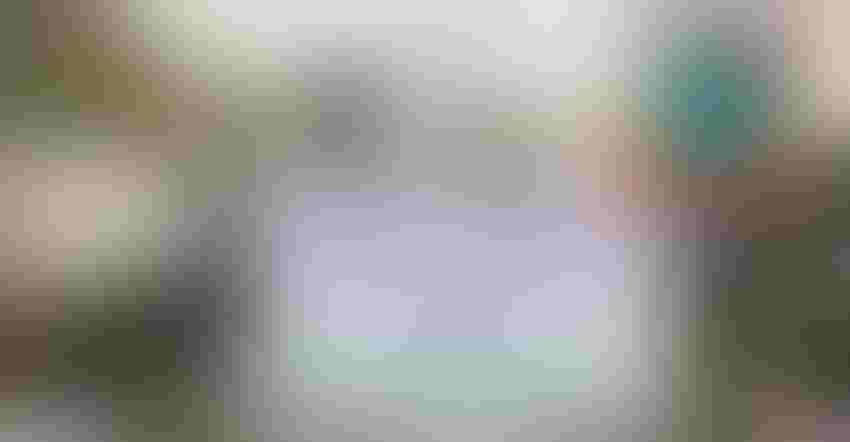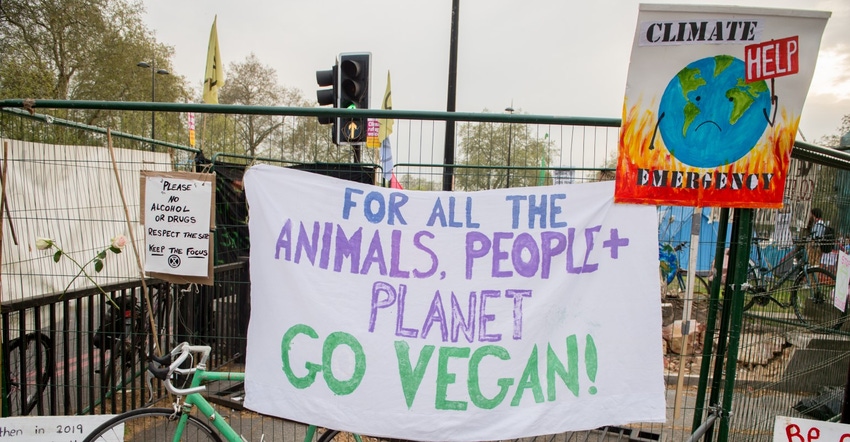 NEVER LET A CRISIS GO TO WASTE: Environmental and animal activist groups want President Joe Biden to use his executive powers to address climate change and target agriculture.
Getty Images
While speaking in Massachusetts July 20, President Joe Biden announced his latest set of executive actions to turn the "climate crisis into an opportunity, by creating good-paying jobs in clean energy and lowering costs for families." Voicing frustration with the lack of Republican support for his climate plan, Biden says he's taking action himself to address climate concerns.
The announced funding, including the $3.1 billion that was part of the Bipartisan Infrastructure Package for weatherizing homes and $385 million to help families with cooling and other energy costs, can potentially enable farmers, farmworkers and rural residents to access funds that can help finance safe locations to retreat to during weather emergencies.
His first actions may not cause the hair on your neck to stick up, but what's next?
"So, let me be clear: Climate change is an emergency. And in the coming weeks, I'm going to use the power I have as President to turn these words into formal, official government actions through the appropriate proclamations, executive orders and regulatory power that a President possesses," Biden says. 
"And when it comes to fighting climate change, I will not take no for an answer," Biden continues. "I will do everything in my power to clean our air and water, protect our people's health, to win the clean energy future."
Those words from Biden come just days after Republicans were able to shut down Democrats' attempts to push climate legislation, as well as a crucial Supreme Court decision brought by West Virginia against Environmental Protection Agency.
Related: When agendas get in the way of modern agriculture
The Supreme Court struck down the EPA's 2015 Clean Power Plan under the Obama administration that sought to regulate carbon emissions under the Clean Air Act even though the law never contemplated doing so. In doing so, the Court has restored Congress' lawmaking power under Article I of the Constitution away from unelected officials in Washington, D.C. agencies.
The ruling struck down the EPA's attempt "to adopt on its own such a regulatory scheme" in regulating carbon emissions under the Clean Air Act without Congressional authorization. "Capping carbon dioxide emissions at a level that will force a nationwide transition away from the use of coal to generate electricity may be a sensible 'solution to the crisis of the day.'… But it is not plausible that Congress gave EPA the authority to adopt on its own such a regulatory scheme in Section 111(d). A decision of such magnitude and consequence rests with Congress itself, or an agency acting pursuant to a clear delegation from that representative body," the ruling notes.
The goal was to incentivize coal plants to either be retrofitted to be natural gas plants or else be shut down. In this case, the Court invoked the major questions doctrine to block EPA from implementing a Clean Air Act regulation limiting carbon dioxide emissions from power plants. The court found this doctrine precludes agencies from taking regulatory actions that are politically or economically significant without explicit congressional authorization.
USDA rules need reexamined
Sen. John Boozman, R-Ark., ranking member of the Senate Committee on Agriculture, Nutrition, and Forestry, is calling for a review of USDA's regulations and rules related to the Supreme Court decision.
In a letter sent to Ag Secretary Tom Vilsack, Boozman requested information about the USDA's rulemaking and its process to ensure the department is in compliance with the law. Boozman also stated it could impact the next farm bill as the department promulgates implementing regulations to accomplish Congressional policy objectives.
"Although the decision concerned EPA, it will have significant implications for government-wide rulemaking efforts moving forward, including USDA," Boozman wrote. "The Department has also announced initiatives to address climate change and promote climate-smart farming and forestry practices, which may also implicate the major questions doctrine. Considering the significance of these rules and initiatives, I request any information about any of USDA's efforts to review current regulations, proposed rules, and other agency actions that may be affected by this recent Supreme Court decision."
Meat targeted next
Amy van Saun, senior attorney at the Center for Food Safety, says with climate action blocked in Congress and by the recent SCOTUS ruling, she says it's urgently necessary for Biden to act boldly and declare a "climate emergency."  
"People are dying, crops are failing, and the costs of climate upheaval are skyrocketing. Through executive action we can reduce greenhouse gas emissions, help prevent harm, and save lives. This must include long-delayed action to rein in heavily polluting factory farms and industrial meat and dairy, which generate major climate-destroying emissions, and pollute and consume unsustainable amounts of precious water across America," says van Saun.
The statement follows up on a letter this week from 218 organizations including PETA, HSUS and other environmental groups to target concentrated feeding operations as part of the Biden administration's executive order on tackling the climate crisis.
EPA has several pending rulemaking petitions before it, including petitions to list industrial dairy and hog operations under Section 111 of the Clean Air Act; rescind the Air Consent Agreement and enforce Clean Air Laws against CAFOs; and revise Clean Water Act regulations as they apply to CAFOs.
"If EPA is serious about protecting communities from environmental racism and mitigating climate change, the agency must take meaningful and immediate action to rein in the harms from CAFOs," says Adriane Busby, senior food and climate policy analyst at Friends of the Earth, who signed onto the letter.
Subscribe to receive top agriculture news
Be informed daily with these free e-newsletters
You May Also Like
---