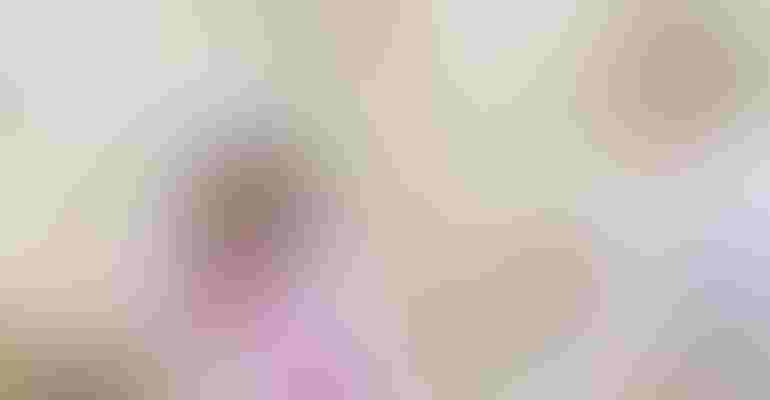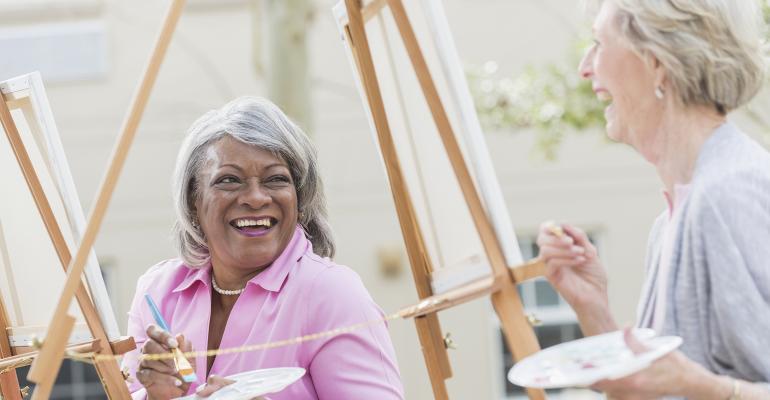 Laugher begins to fade around the age of 23 with a uptick after the age to 70, according to one study.
kali9/Getty Images
When was the last time you laughed – or even better, uncontrollably belly laughed? For me, a laugh like that usually involves wiping tears while trying to catch my breath. Honestly those laughs do not happen often enough, but they are the best when they do! In fact, I smile at the thought of it.
To my delight, I recently discovered a day set aside to celebrate hearty laughter – "Global Belly Laugh Day," is held on Jan. 24, specifically at 1:24 p.m. (local time).
The day was established in 2005 by Elaine Helle, a certified Laughter Yoga Teacher from Lake Oswego, Oregon. Her campaign suggests, "Smile, throw your arms in the air, and laugh out loud to join the belly-laugh-bounce around the world!" What a powerful impact!
I should note that laughter seems to diminish with age, so this feat may be easier for those in their youth. The average toddler is said to laugh around 300 times a day, while the average adult laughs less than 20 times daily.
In fact, a worldwide Gallup Survey of 1.4 million participants across 166 countries found that the natural inclination to laugh begins to fade around age 23. Survey results did not show an uptick in laughter until age 70.
It makes me wonder why we grownups are not mindfully taking advantage of the positive benefits of laughter. They have been touted for centuries, and their healing power is no secret. Maybe we need a little reminder?
The Bible says, "A joyful heart is good medicine," (English Standard Version Bible, 2021, Prov. 17:22), and Aristotle noted, "Laughter is a bodily exercise, precious to health."
Mark Twain penned, "Humor is mankind's greatest blessing," and Charlie Chaplain once said, "A day without laughter is a day wasted."
When you laugh, oxygen intake increases, and breathing improves. Your heart, lungs, and muscles are all stimulated – and your brain releases "feel good chemicals" called endorphins.
Laughter can also lower cortisol levels, in turn reducing stress and boosting immunity. That is a sizeable benefit, since stress and high cortisol levels are linked to major health conditions like cancer, heart disease, and dementia.
In addition, those giggles can create bonding opportunities and strengthen interpersonal connections with others, which positively affects our longevity, mental and social health.
That is a lot to laugh about!
So, tell a joke. Send the funny meme. Watch a funny video or movie. Better yet, look up your favorite stand-up comedian. (If you do not have a favorite, try mine. James Gregory is dubbed "The Funniest Man in America" for good reason. Just be aware that his real-life jests do not center around being politically correct.)
Laugh every day! And while you are at it, schedule a good hearty laugh on Jan. 24 at 1:24 p.m. – and I will laugh with you!
About the Author(s)
Subscribe to receive top agriculture news
Be informed daily with these free e-newsletters
You May Also Like
---