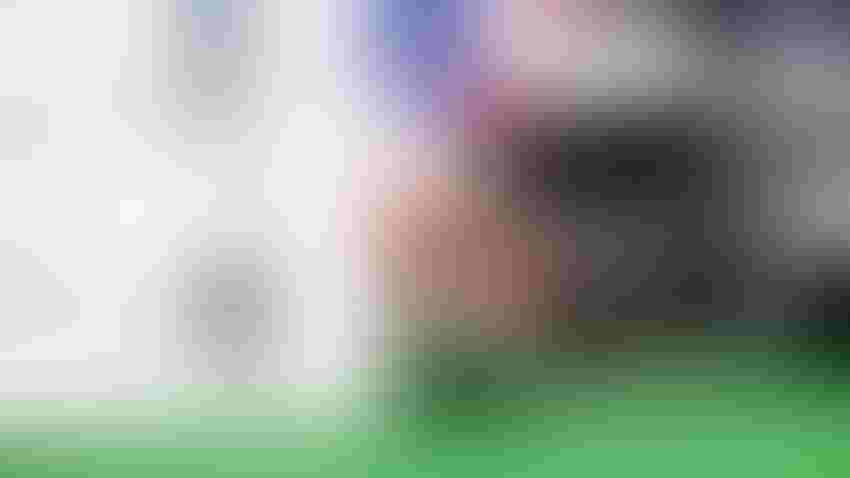 The calendars have turned to September, which by my unofficial calendar math means that we've officially entered the fall season. Fall has always been my favorite season of the year, and for good reason. Growing up in rural Michigan, fall meant cooler days and bonfires at night, long days in the woods chasing the big buck, filling the combine with yellow gold, and of course football season (Go Blue!).
This past Friday I was at my local high school football game, and like a lot of early season games, it wasn't the cleanest game ever played. In the first half, both teams struggled to move the ball much. Any good offensive play was almost always brought back by a penalty. There were turnovers from both teams, not to mention a few questionable coaching decisions and play calls. The game came down right to the wire and would eventually be decided by a touchdown that was scored thanks in part to a costly interception late in the fourth quarter.
After the game, I was driving home with my teenage son talking about the game. Most of the conversation revolved around the "sandlot" football game that was played behind the bleachers, but at one point my son mentioned how the fans seemed especially loud this game. And to his credit, he was right.
The crowd was much louder than normal, especially for an opening night of football, and I began to ponder why. The rest of the night I kept thinking about that and concluded the answer had to deal with expectations. People in the crowd expected the game to turn out one way, and when it didn't, they got loud. 
Football vs. grain marketing
Lying awake in bed that night, I was thinking about work and the markets, like I usually do, and it occurred to me that what happened in the game that night wasn't that dissimilar from "the game" farmers play every year. It's full of ups and downs and expectations for something better. With that in mind, here are four "coaching tips" for those of you looking for a few pointers.
Don't blame the referee
In farm marketing, the referee is always the USDA. Virtually no one has more influence on the direction of the market than the USDA, and unfortunately no one is more unpredictable than the USDA. Yet almost every farmer and analyst try to predict what will be in each report, and when they're wrong, they ask the same questions:
"How did the USDA even get this information?! There's no way we've got yields that high!"

"How did we magically just find another 3 million acres that we didn't know we had?!"
At the end of the day, it shouldn't matter what the USDA says in their reports. What matters is having an unbiased and balanced marketing plan that provides the flexibility to take these reports in stride, regardless of their outcome.
An old coach of mine once said, "The referee is like your mother. She may not always be right, but she's never wrong."
A play that doesn't get a first down isn't automatically a bad play
You see it all the time. It's third and 20 because your first two plays didn't work. So, what's the call? RB draw. He picks up 8 yards, your team punts, and you move onto the next play.
In marketing, it's no different. Just because you may have missed the high for the year doesn't mean you need to compound the problem by waiting for it to get there again, and in turn watch it fall to the low. I have seen this happen too many times in the last 18 months since the Russian invasion of Ukraine.
Forget the highs you didn't get last year. Sometimes it's better to just get priced, forget about what could have been, get your 8 yards, and move onto the next play.
Don't let your game plan be a Hail Mary
Unless your name is Doug Flutie or you're a direct descendant of the Pope, a Hail Mary at the end of the game is not a viable game plan. It's never too early to start working on your marketing plan for 2024 and even 2025.
I have never heard anyone say, "Gosh I wish I would have waited longer to start planning." If you haven't already, start working on your marketing plans now for next year and beyond.
Just because you can hold doesn't make it right
One of the more broadly used marketing strategies over the last few years was to hold the grain as long as possible and sell it as late as possible. Interest rates today are more than 5% higher compared to the previous 2 years, making your cost of holding grain significantly more expensive than before.
For example, 50,000 bushels of corn at $5 futures and a 10% interest rate is costing your operation over $2,000/month in interest expenses. And this is just the tip of the iceberg. A very useful tool to determine the true cost of carrying a crop can be found here. 
Markets move fast, sometimes too fast, and that can be paralyzing to someone without a plan. There are a myriad of tools at your disposal to help you along the way.
Contact Advance Trading at (800) 747-9021 or go to https://www.advance-trading.com/.
Information provided may include opinions of the author and is subject to the following disclosures:
The risk of trading futures and options can be substantial. All information, publications, and material used and distributed by Advance Trading Inc. shall be construed as a solicitation. ATI does not maintain an independent research department as defined in CFTC Regulation 1.71. Information obtained from third-party sources is believed to be reliable, but its accuracy is not guaranteed by Advance Trading Inc. Past performance is not necessarily indicative of future results.
The opinions of the author are not necessarily those of Farm Futures or Farm Progress.
Subscribe to receive top agriculture news
Be informed daily with these free e-newsletters
You May Also Like
---