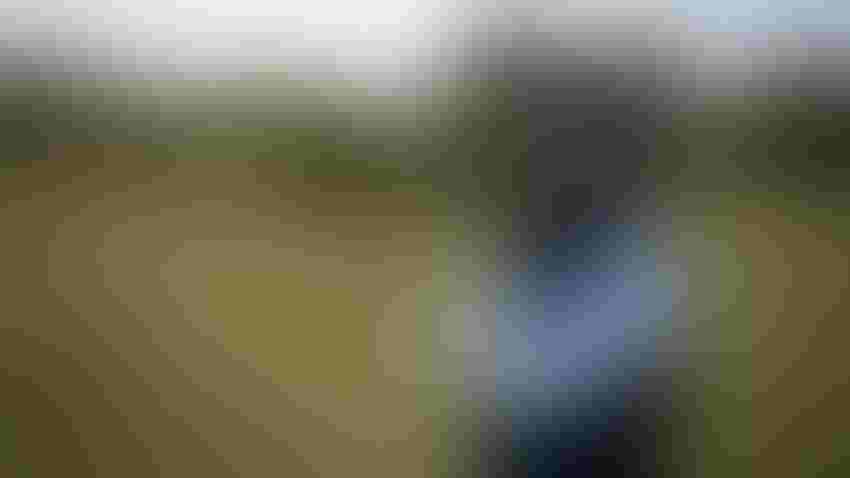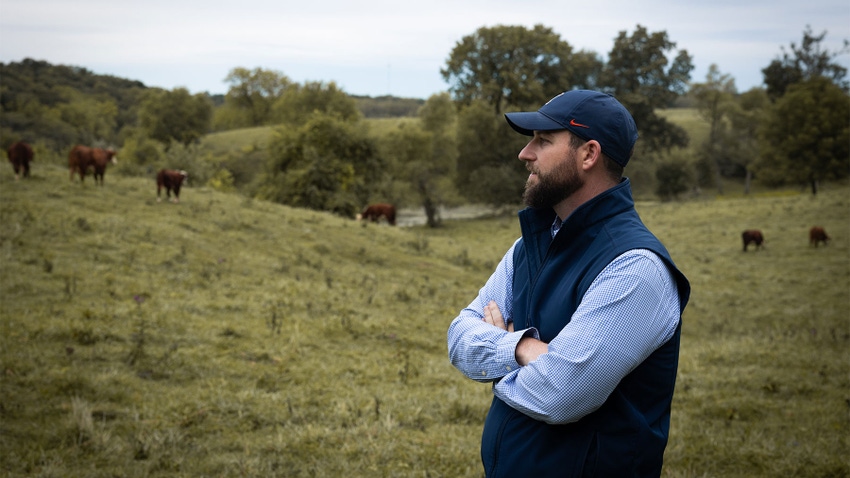 PASTURE: Travis Meteer with University of Illinois Extension says as hay becomes sparse, Illinois cattle producers are faced with challenging decisions — find alternative feeds or cull the herd?
Betty Haynes
USDA Farm Service Agency has announced that 89 Illinois counties will be eligible for emergency haying and grazing of Conservation Reserve Program acres from Aug. 2 to Sept. 30.
The announcement comes in response to three developments as drought persists statewide:
A majority of the state has reached the D2 severe drought level on the U.S. Drought Monitor for one week.

D2 drought conditions lie outside of the primary bird nesting season, from April 15 through Aug. 1.

Authorized counties have a documented 40% loss of forage production, which triggers this release according to the 2018 Farm Bill.
View from the countryside
Travis Meteer, University of Illinois commercial beef Extension educator, says this summer has undoubtedly presented challenges for cattle producers.
"Pastures are stressed, and low hay supply is a problem that everyone is dealing with," Meteer says. "Most Illinois pastures are made up of cool-season grasses; thus, even with some rain, extremely warm summer temperatures are not conducive to fast regrowth in pastures."
Water availability is also becoming an issue as ponds and streams dry up.
As cull cow prices increase and hay supplies decrease, some producers have been forced to reduce their herd size. However, the Land of Lincoln has avoided large-scale herd culling thanks to alternative feed availability.
"Illinois is blessed with abundant feed resources," Meteer explains. "Corn for corn silage, byproduct feeds such as corn gluten feed, distillers grain, and soybean hulls can aid in solving feed shortages." 
Meteer says that although FSA's announcement will provide some additional forages, cattle producers aren't out of the woods yet — particularly those lacking CRP acreage.
"For those in need of hay supplies, CRP hay could fill gaps in forage supplies," Meteer says. "However, CRP hay is normally poor-quality forage and should have a forage analysis conducted so that it can be properly supplemented to maintain beef cow nutrient requirements."
Program details, eligibility requirements
Livestock producers interested in the program must request approval via their local FSA office and create a modified conservation plan from the Natural Resources Conservation Service that includes haying and grazing provisions.
CP38 State Acres for Wildlife Enhancement (SAFE) and Conservation Reserve Enhancement Program acres are not eligible for the program. There will be no CRP annual rental payment reductions for 2023 haying and grazing authorizations.
Authorized producers can use the acreage for their own livestock, grant use of the CRP acreage to another livestock producer or sell the hay baled, if they wish. However, participants are limited to one hay cutting of CRP acreage.
Eligible Illinois counties include: Adams, Alexander, Bond, Boone, Brown, Bureau, Calhoun, Carroll, Cass, Champaign, Christian, Clark, Clinton, Coles, Cook, Crawford, Cumberland, DeWitt, DeKalb, Douglas, DuPage, Edgar, Effingham, Ford, Franklin, Fulton, Greene, Grundy, Hancock, Hardin, Henderson, Henry, Iroquois, Jackson, Jasper, Jefferson, Jersey, Jo Daviess, Johnson, Kane, Kankakee, Kendall, Knox, LaSalle, Lake, Lee, Livingston, Logan, Macon, Madison, Marion, Marshall, Mason, Massac, McDonough, McHenry, McLean, Menard, Mercer, Monroe, Morgan, Moultrie, Ogle, Peoria, Perry, Piatt, Pike, Pope, Pulaski, Putnam, Randolph, Rock Island, St. Clair, Sangamon, Schuyler, Scott, Shelby, Stark, Stephenson, Tazewell, Union, Vermilion, Warren, Washington, Whiteside, Will, Williamson, Winnebago and Woodford.
For questions, or to request approval for emergency haying and grazing use of CRP acres, contact your county FSA office.
Subscribe to receive top agriculture news
Be informed daily with these free e-newsletters
You May Also Like
---