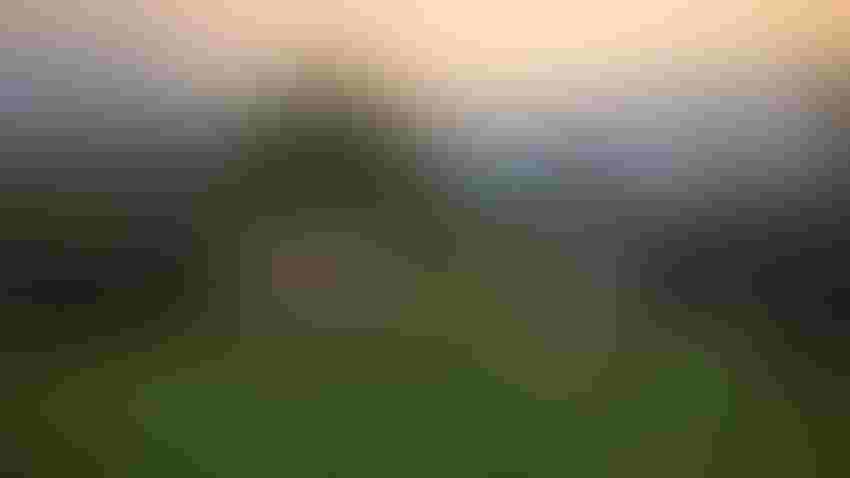 PARASITES: "Where there are cattle, there are parasites. We can't get away from them," says Ashley Steuer, DVM and Zoetis clinician. "You are not going to remove parasites from your cattle."
Betty Haynes
Parasite pressure in cattle is a double-edged sword. On one hand, eliminating the herd of a parasite is key to herd health in the short term. On the other hand, resistance to parasite treatments lurks at the door, threatening the long-term health of the herd.
Unfortunately, there is no one-size-fits-all solution for parasite control in cattle because pressure varies depending on geography. There are also many kinds of parasites — each with its own specific treatment and management options. External parasites include ticks, flies, lice and grubs. Internal parasites include coccidia, flukes, lungworms, stomach worms and hairworms.
Although parasites are everywhere, they thrive in warm, wet environments that are 60 to 80 degrees F and 40% to 70% humidity. The environment will affect the seasonality of parasite transmission.
Parasitic resistance
Ashley Steuer, DVM and Zoetis clinician, says many parasites are subject to treatment resistance.
"Resistance is when an organism persists in exposure of adequate levels of a compound that under normal circumstances would be effective against that organism," Steuer says.
Overtreating, underdosing and ineffective drug management all can lead to resistance.
"If we treat too many times or if you dose and only kill a portion, the only parasites left are those that are resistant," Steuer says. "The more you treat, the more resistance you have."
Refugia is becoming more critical to maintaining effective drugs. Refugia can be found in the environment, in untreated animals or in treated animals while the parasite was at a different life cycle stage.
"Refugia is a parasite that remains susceptible to a drug because it hasn't been exposed to it," Steuer explains. "We need to maintain refugia in our parasites to ensure that we have parasites responding to treatments."
Steuer says that when thinking about resistance, it's important to note that once a herd becomes resistant to a drug class, it could be resistant forever.
Parasite management
Steuer says it's important to think about what parasite management practices can be incorporated for herd health in a financially feasible way. She advocates for considering the following to manage parasite pressure in a cow herd:
Fecal egg counts. Counting the number of eggs present in feces can be an effective tool in developing a parasite protocol. However, it doesn't indicate how wormy an animal is because it doesn't count the number of parasites in the larval stage, but instead counts the number of eggs shed. Most importantly, fecal egg counts can be used to detect resistance by deworming and seeing eggs per gram still present.
Larval culture and testing. Larval testing, or developing eggs into larvae for identifying parasitic species, can be useful to determine population of parasites and types. However, it is labor intensive, time consuming and costly.
Deworming schedules. A schedule is important to manage parasites and resistance. Deworm only cattle that need it, deworm before the grazing season, and do not rotate dewormers. In addition, if cattle need to be relocated, it's ideal to move them and then treat with dewormer.
Pasture management. You can manage parasite pressure by paying careful attention to stocking density, rotational grazing and multispecies grazing; avoiding overgrazing; and letting pastures sit. Pasture management means manure management after parasites have passed through the animal.
"Where there are cattle, there are parasites. We can't get away from them," Steuer says. "You are not going to remove parasites from your cattle."
Steuer says the bottom line for avoiding parasitic resistance is to be vigilant in preserving drug efficacy in cattle by ending rotational deworming, decreasing deworming frequency, increasing refugia, using diagnostic testing and practicing pasture management.
Resistance in U.S.
Here's a look at known parasitic resistance in the U.S.:
Ostertagia spp. There are no recent reports of Ostertagia spp. resistance, but previous benzimidazole resistance is reported.

Cooperia spp. The most common worms to have resistance reported in the U.S. are Cooperia spp. Resistance is present in all drug classes, minus imidazothiazoles.

Haemonchus spp. Resistance is widespread in sheep and goats for Haemonchus spp. Resistance in cattle is unknown but suspected.
Subscribe to receive top agriculture news
Be informed daily with these free e-newsletters
You May Also Like
---