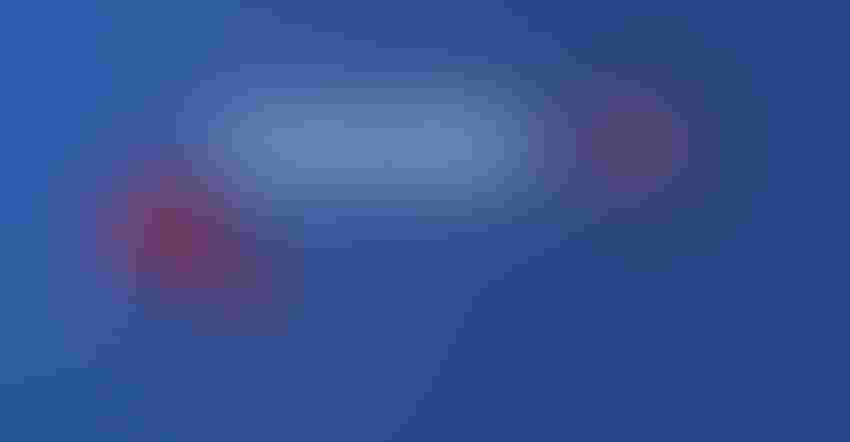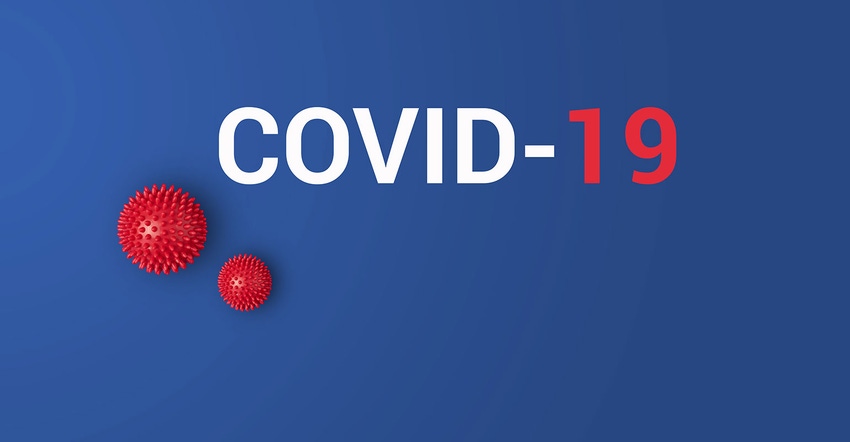 By Isis Almeida and Lydia Mulvany
Some of the workers who help produce America's food are starting to die because of the coronavirus.
At least three people who worked at plants owned by top U.S. meat packer Tyson Foods Inc. and a local unit of Brazil's JBS SA were reported to have died from the pandemic. Companies including Cargill Inc., Sanderson Farms Inc. and Perdue Farms Inc. have also reported infections.
While it's unclear whether the deaths had anything to with their workplace, the news exposes the fragility of global supply chains that are needed to keep grocery stores stocked after panic buying left shelves empty. Vice President Mike Pence said Tuesday that these workers are "vital," calling on them to "show up and do your job" to keep the nation fed.
Plants across the U.S. are starting to reduce output or idle as cases spread from the main cities to rural America. Outbreaks have occurred in factories across the country in recent weeks, with hundreds of workers being sent home.
Laborers have, in some cases, staged walk-outs to protest working conditions. In meat plants, stations on processing lines can be close together, creating challenges for social distancing. Workers share break rooms and locker rooms.
"Going to work is putting them at great risk," said Angela Stuesse, an anthropology professor at University of North Carolina, Chapel Hill. "Who benefits? All of us who are buying food, and the corporations who are selling it."
On Tuesday, the Retail, Wholesale and Department Store Union representing thousands of poultry workers said two of its members working at a Tyson plant in Camilla, Georgia, died from the virus. JBS USA confirmed a long-time employee at its Greeley, Colorado, died of Covid-19 complications.
It's unclear where they were infected. JBS said the employee in question had not been at work since March 20 and that he didn't present any symptoms while at work. Springdale, Arkansas-based Tyson didn't comment on the deaths.
Plant disruptions are also hitting American farmers. Fears of closures first sent cattle futures traded in Chicago tumbling, but prices are now rebounding as traders wait to see just how long the problems will last.
"This was a case of buying the rumor and selling the fact," said Steve Wagner, market analyst at CHS Hedging in Minnesota. "The market went down on the fear that packers were going to close plants and, when they closed, we bounced back."
Meat companies have been upping safety procedures to keep the virus from spreading among its ranks. Tyson said it has been taking employee temperatures before they enter facilities, stepped up deep cleaning at its plants, implemented social distancing measures and given workers access to protective face coverings.
"We continue working diligently to protect our team members at Camilla and elsewhere," according to a statement Tuesday. "Since the U.S. government considers Tyson Foods a critical infrastructure company, we take our responsibility to continue feeding the nation very seriously."
JBS said it has implemented safety measures including increasing sanitation efforts, deep cleaning of facilities, promoting social distancing and checking temperatures before employees enter facilities. It has also implemented a policy removing high-risk populations, including those over 70, from its facilities.
The U.S. Chicken Council added its members are doing everything they can to keep their employees safe and product on the shelves.
The coronavirus, which has claimed more than 81,000 lives globally, is spreading into America's food-making heartlands. At a press conference Tuesday, Pence said the government will "work tirelessly" to ensure workplaces for food-company employees are safe.
"You are giving a great service to the people of the United States of America and we need you to continue, as a part of what we call critical infrastructure, to show up and do your job," he said.
Cargill said Tuesday it was idling a beef plant in Pennsylvania after employees tested positive for Covid-19. The announcement came a day after Tyson said it had halted pork processing at a plant in Iowa after more than two dozen workers tested positive. JBS suspended operations until April 16 at a beef plant in Pennsylvania after several managers showed symptoms.
Coronavirus cases aren't limited to meat plants. Archer-Daniels-Midland Co., one of the world's largest agricultural commodity traders, said Monday that four employees at its corn processing complex in Clinton, Iowa, tested positive for the virus. The company says it has less than 20 cases globally. Walmart Inc. was also faced with employee deaths.
--With assistance from Michael Hirtzer.
To contact the reporters on this story:
Isis Almeida in Chicago at [email protected];
Lydia Mulvany in Chicago at [email protected]
To contact the editors responsible for this story:
James Attwood at [email protected]
Isis Almeida
© 2020 Bloomberg L.P.
Subscribe to receive top agriculture news
Be informed daily with these free e-newsletters
You May Also Like
---