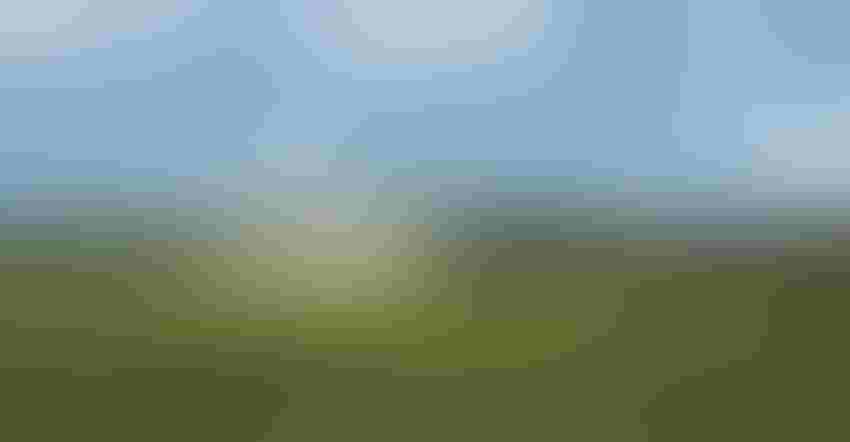 By Jef Feeley
Yet another popular weed killer used by American farmers for decades is becoming a costly liability for the companies behind the chemical.
Over the past seven months, new lawsuits have been filed almost every day claiming farmers or field workers contracted Parkinson's disease from their exposure to Paraquat, a highly toxic herbicide developed by Syngenta AG and sold in the U.S. by Chevron Corp.
The surge in complaints comes as another company, Bayer AG, has set aside as much as $16 billion to resolve thousands of current cases and prepare for future suits tied to Roundup, the best-selling U.S. weed killer. While it's still early days in the Paraquat litigation, personal-injury lawyers are blanketing radio, television and social media with ads seeking new clients who could demand billions of dollars in compensation.  
"Even if there aren't the kind of Roundup-level number of cases, I can see these companies offering several billion dollars just to make it go away," Richard Ausness, a University of Kentucky law professor who specializes in product-liability cases, said of the Paraquat lawsuits. "Parkinson's disease has a long, expensive tail that will drive up the cost of settling these cases."
Syngenta has already started settling. The company disclosed in August that it agreed on June 1 to pay $187.5 million to resolve an undisclosed number of cases "solely for the purpose of bringing to an end these claims."  
What Bloomberg Intelligence says
"Syngenta's statement that it settled certain cases for $187 million in June could mean top-end exposure totals billions of dollars." -- Holly Froum, Litigation Analyst.
Paraquat has been used on many U.S. crops since the 1960s, but it's banned in more than 30 other countries over alleged ties to Parkinson's, a brain disorder that leads to shaking, stiffness and balance problems. In the U.S., the chemical must be sprayed by a licensed applicator.
At the start of 2021, only a handful of lawsuits over Paraquat were making their way through state and federal courts in the U.S. Since February, there have been more than 400 new complaints filed in federal courts alone. 
Thousands more are possible after a court panel in June consolidated all federal cases under a judge in Illinois, and the success of the Roundup litigation created an incentive for plaintiffs' lawyers to find more Paraquat clients. Attorney Michael Miller, who sued Chevron and Syngenta, said there may eventually be as many as 35,000 cases.
Disputing claims
The companies have steadfastly disputed the claims Paraquat causes the nervous-system disorder.
"There is no credible evidence Paraquat, which has been widely used for more than 55 years, causes Parkinson's disease," said Saswato Das, a spokesman for Switzerland-based Syngenta. "No peer-reviewed study, including the largest study which involved 38,000 farmers, has ever concluded Paraquat causes Parkinson's disease."
Syngenta was acquired in 2017 for $43 billion by China National Chemical Corp., which combined it with other seed and fertilizer businesses. ChemChina disclosed in July it was seeking to raise $10 billion (65 billion yuan) in a Shanghai listing of shares that represent a 20% stake in Syngenta.
Chevron spokesman Tyler Kruzich said in an email the company didn't believe it caused the plaintiffs' injuries and "will vigorously defend against the allegations."
The number of Paraquat lawsuits isn't likely to be anywhere near as many as the claims against Bayer and Roundup, which is widely used by American farmers, landscapers and home gardeners. The global market for glyphosate, the active ingredient in Roundup, may reach $13.3 billion in 2027, according to estimates from researcher Reports and Data.
Paraquat's market share is much smaller -- estimated by 360 Research Reports at about $100 million last year -- because it can only be used under a license. It's mostly sprayed on corn, soybean and cotton fields, Syngenta says on its website.
Paraquat pot
Paraquat also has been used in the long war on drugs. From about 1975 to 1978, the U.S. sought to reduce the flow of marijuana from Mexico, the biggest supplier at the time, by encouraging defoliation techniques the American military used during the Vietnam War. The U.S. spent about $30 million a year to aid Mexico's spraying of Paraquat on the illegal crops, according to the American Journal of Public Health. A few years later, government agencies proposed spraying Paraquat on pot farms in California and Florida.
The litigation against Roundup "has set a massive precedent," Garry Mabon, an analyst and founding partner at Scotland-based researcher AgbioInvestor, said in an email. But a key difference between the chemicals is that Paraquat is well understood as being a possible carcinogen, while the key ingredient in Roundup isn't, he said. "As such, the weight of evidence would seem to be against Paraquat in any litigation."
The lawsuits were assigned to U.S. District Judge Nancy Rosenstengel in East St. Louis, Illinois, because the state's farmers are among the biggest Paraquat users and Rosenstengel already had 20 cases before her. The first trial of those cases is set for late next year. Suits also are being filed in state courts, including California and Illinois, according to Miller, the plaintiffs' attorney.
Rosenstengel, appointed by President Barak Obama in 2014, will manage pre-trial information exchanges and test trials. It's her first time overseeing a so-called multi-district litigation. "Its my job to bring this case in for a landing, whether that be trials or settlement," Rosenstengel said at the initial status hearing in June. She didn't respond to requests for additional comment.
The case is In Re: Paraquat Products Liability Litigation v. Syngenta Crop Protection, LLC, 21-md-3004, U.S. District Court for the Southern District of Illinois (East St. Louis)
--With assistance from Tim Loh.
© 2021 Bloomberg L.P.
Subscribe to receive top agriculture news
Be informed daily with these free e-newsletters
You May Also Like
---