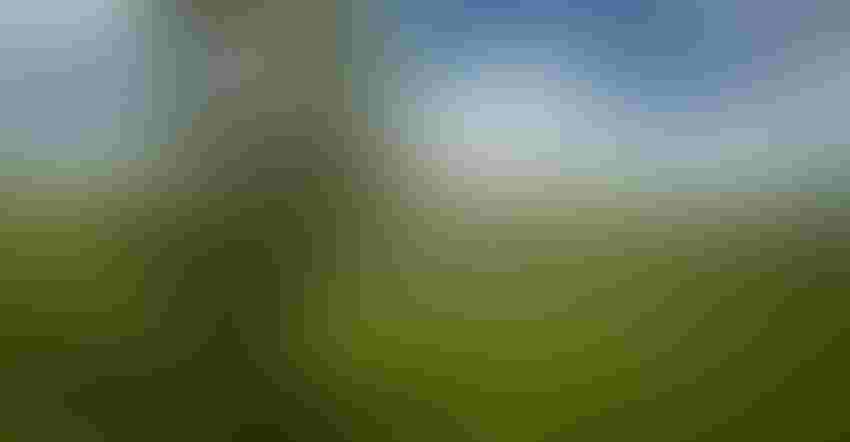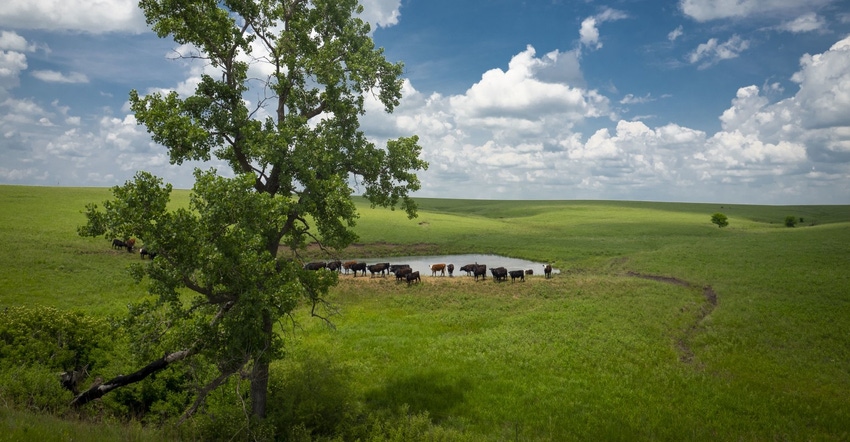 PONDS UNDER EPA JURISDICTION: Agricultural stakeholders seek clarifications in EPA's waters of the U.S. rule to exempt farm ponds and other normal agricultural practices.
USDA Photo by Preston Keres
In the latest pendulum swing of water regulations, the Biden administration is undergoing actions to repeal and replace the 2020 Navigable Waters Protection Rule finalized under the Trump administration. Farmers' voices on the impact of any new rule were elevated in a roundtable discussion on Jan. 6 with key government officials in an event hosted by the Small Business Administration Office of Advocacy.
The latest regulation, proposed in November by the U.S. Environmental Protection Agency and U.S. Army Corps of Engineers, would repeal the 2020 NWPR, re-establish the definition of WOTUS to what was in place from 1986 to 2015, and broaden the federal government's authority under the Clean Water Act. 
Sylvia Quast, senior advisor to the assistant administrator of water quality at EPA, says the decision to return to the 1980s interpretation of what is defined as "waters of the U.S." while also including considerations from 2001 and 2006 Supreme Court rulings was done to "avoid the ping ponging" for those who are dealing with the application of rules, and also for the regulators who are implementing the rules.
Quast says EPA and the Army Corps of Engineers proposed to return to the rules prior to that in 2015 when the Obama administration attempted to clarify what constitutes a water that was later challenged in the courts. Stefanie Smallhouse, Arizona Farm Bureau President, shares that the 2015 rule was overwhelmingly opposed by those in the agricultural community because it further expanded the Corps' federal footprint of jurisdiction and created a "complex matrix of qualifiers while weakening the farming and ranching exemptions."
Related: Water rule written wrong will cost farmers
Smallhouse, as well as other agricultural stakeholders who shared their thoughts, identified the confusion returns with understanding what represents a "significant nexus" and is a concern that needs to be addressed in the current rulemaking efforts ongoing now. The Supreme Court dissertations included the significant nexus as a qualifier to what should be included in federal jurisdiction, but the Obama administration's interpretation greatly expanded its definition of water connections to regulated bodies of water.
The case-by-case test allows the agencies to regulate ditches, ephemeral features, or low spots on farmland and pastureland that "have a more than speculative or insubstantial" impact to a navigable water. The test also allows the agencies to aggregate waters that are "similar situated," enabling them to expand their reach, capture entire watersheds and make moving dirt, plowing or building fences subject to regulations.
"The significant nexus standard is extremely important within the rule and given the fact that it can overrule any other analysis," shares Smallhouse. She adds that the significant nexus test is described and defined with very subjective and broad terms that actually lacks the clarity farmers seek in knowing what is and isn't regulated.
"I, for one, don't feel like we're getting any closer to certainty with what's in this proposal and just wanted to further express that concern in terms of not having a bright-line quantitative expectation for what is included and what is not included, and it consistently applied," she adds.
Quast says the significant nexus test does not override the agricultural exemptions that are currently written into the original CWA. Those involved in the discussion reiterated the desire to see those exclusions codified.
Amended prior converted cropland exclusion
Scott Yager, environmental counsel for the National Cattlemen's Beef Association, shares those exclusions for agriculture that are bipartisan that were included in both the Trump version as well as the Obama administration's clean water rule contained specific exclusions for agricultural infrastructure and practices, specifically farm ponds, return flows from irrigated agriculture and agricultural features that have historically been non-point sources.
While the proposed rule would retain a longstanding exclusion for prior converted cropland, it would also reinstate the original 1993 PCC definition — one that created confusion nationwide when it was introduced — and require landowners to obtain a USDA certification to receive the exclusion.
Yager says the Trump rule did provide a robust definition of what is prior converted cropland, however this latest proposal does not. Without a clear definition, he warns it leaves interpretation to the agencies.
"The fact that this proposal does not include the agricultural exclusions is concerning," Yager says, adding it's going to open the door for small producers, farmers and ranchers who have never been regulated by CWA to be. He says this could be avoided by demonstrating through clear exclusions and robust definitions of those terms in the final rule.
The comment period on the proposed rule closes Feb. 7. Quast says EPA is aware of requests for extending the comment period. Additional information is available at www.epa.gov/wotus/revising-definition-waters-united-states.
About the Author(s)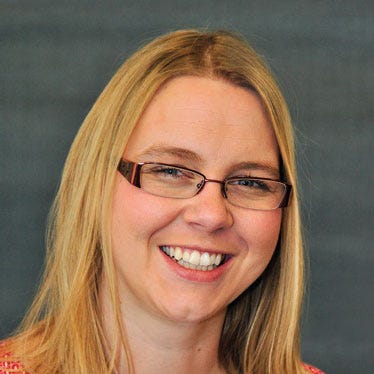 Policy editor, Farm Futures
Jacqui Fatka grew up on a diversified livestock and grain farm in southwest Iowa and graduated from Iowa State University with a bachelor's degree in journalism and mass communications, with a minor in agriculture education, in 2003. She's been writing for agricultural audiences ever since. In college, she interned with Wallaces Farmer and cultivated her love of ag policy during an internship with the Iowa Pork Producers Association, working in Sen. Chuck Grassley's Capitol Hill press office. In 2003, she started full time for Farm Progress companies' state and regional publications as the e-content editor, and became Farm Futures' policy editor in 2004. A few years later, she began covering grain and biofuels markets for the weekly newspaper Feedstuffs. As the current policy editor for Farm Progress, she covers the ongoing developments in ag policy, trade, regulations and court rulings. Fatka also serves as the interim executive secretary-treasurer for the North American Agricultural Journalists. She lives on a small acreage in central Ohio with her husband and three children.
Subscribe to receive top agriculture news
Be informed daily with these free e-newsletters
You May Also Like
---