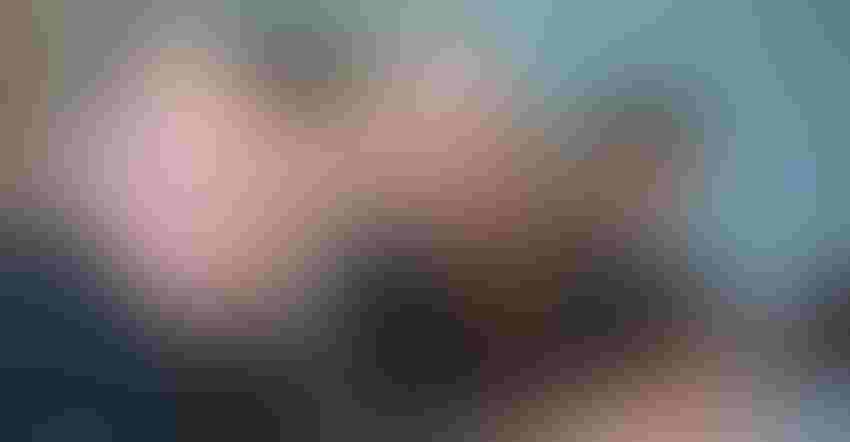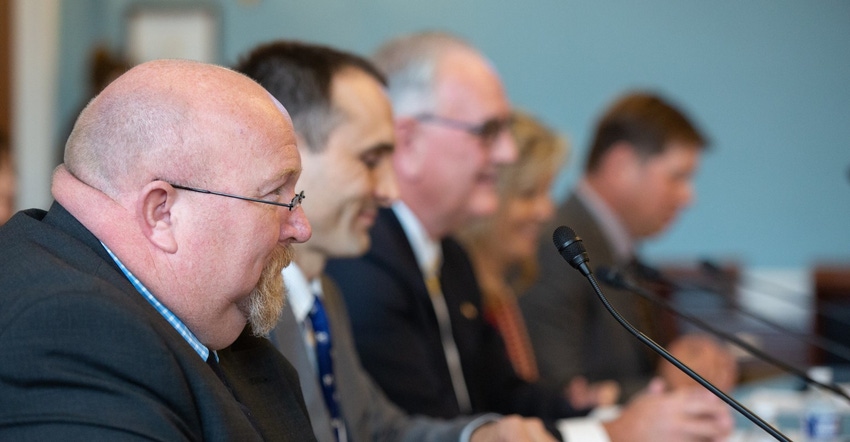 A panel of farmers shared their message during a House Agriculture subcommittee hearing on March 10, 2020. From the left is Iowa farmer Rob Ewoldt, Connecticut dairy farmer James "Cricket" Jacquier, Brian Keavy, vice president of international marketing for Kingsburg Orchards, North Carolina row crop and hog farmer Lorenda Overman and Matt Huie, farmer and rancher near Beeville, Texas.
House Agriculture Committee Flickr
During a House agriculture subcommittee meeting on Tuesday morning, farmers from across the U.S. all shared the importance of building up future trade for agricultural products but also the lifeline offered through the U.S. Department of Agriculture's Market Facilitation Program (MFP).
"If USDA had not issued Market Facilitation Program payments, we would have ended 2019 in the red," Lorenda Overman, who farms hogs and row crops in Wayne County, N.C., testified on a panel at the hearing. She said in 2019 and again in 2020, her operation was not able to balance projected budgets with the market prices, even when projecting bumper crops.
Davenport, Iowa, farmer Robb Ewoldt, who serves as the Iowa Soybean Assn. District 6 director and secretary, offered a somber testimony about the economics facing his operation. Without owning any of his own land and holding equity only in highly depreciable machinery, his income went backwards $100,000 in 2018. He said he took a job as a truck driver at night to bring in some income and settle the nerves of his lender so he could get an operating loan approved. Ewoldt is still waiting to see if he's approved for an operating loan in 2020.
"If I did not have MFP in '18 or '19, I would not be sitting before you and calling myself a farmer," he said.
Related:Trump's trade aid tweet raises alarms
Ewoldt said the debt from the last two years has been unsurmountable for many Midwest farmers. A friend of his bought a farm in 1992 and owes more on it now than he did when he purchased it. "The amount of debt piling up can't be overcome just by growing corn and soybeans," he said.
Matt Huie, farmer and rancher near Beeville, Texas, who farms cotton, sorghum, corn, cattle and wheat, said absent a significant turnaround in market prices in the next couple of months, another round of MFP is "absolutely essential" in 2020 to help farmers remain solvent.
"If we don't see ... a real market turnaround -- and I don't mean 10 to 15 cents -- in cotton, sorghum and soybeans, then I think without MFP, we'll see a large wave of bankruptcies across the country," Huie told members of Congress, adding that even with some government support, bankruptcies will continue.
"MFP only allowed us to break even, at best. I know some have been critical of the Market Facilitation Program, but the average 2019 payment on cotton offset only 39% of the market value we lost," he said. In a later explanation, Huie noted that even the large MFP payments seen in his area of the country made up for only half of his losses. "If I had a good exit strategy, I would be taking it," he added.
Related:Twitter reaction to Trump's trade aid tweet
Connecticut dairy farmer James "Cricket" Jacquier testified that MFP payments of $300 million to dairy farmers didn't make much of a dent in their estimated $2 billion in losses. "Some of that money paid some bills, but it's truly a long shot from what really needs to happen," he said, reiterating the desire to have trade markets establish profitable margins.
In comments made before the full House Agriculture Committee the prior week, Agriculture Secretary Sonny Perdue said he anticipates only a 10% chance that farmers will receive MFP payments in 2020 but offered optimism that market purchases will increase. He also noted that MFP was designed as a trade mitigation program, not a price support program, and should not account for ongoing low prices dealt to farmers. 
House agriculture subcommittee on livestock and foreign agriculture chairman Jim Costa (D., Cal.) concluded the hearing by acknowledging that "MFP payments are a lifeline, but they should not be a way of life."
In his opening comments chairing the hearing, Costa noted, "The billions in Market Facilitation Program payments are clear proof that the polices of the last several years have moved us further away from the free and open markets in which American agriculture thrives, to say nothing about inequities in the program structure, especially as related to specialty crop growers."
About the Author(s)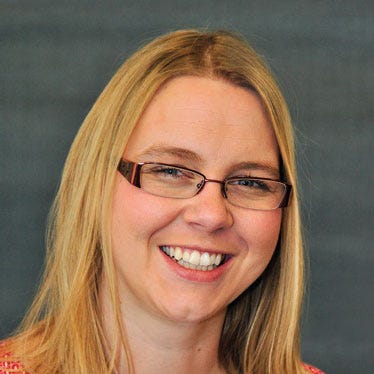 Policy editor, Farm Futures
Jacqui Fatka grew up on a diversified livestock and grain farm in southwest Iowa and graduated from Iowa State University with a bachelor's degree in journalism and mass communications, with a minor in agriculture education, in 2003. She's been writing for agricultural audiences ever since. In college, she interned with Wallaces Farmer and cultivated her love of ag policy during an internship with the Iowa Pork Producers Association, working in Sen. Chuck Grassley's Capitol Hill press office. In 2003, she started full time for Farm Progress companies' state and regional publications as the e-content editor, and became Farm Futures' policy editor in 2004. A few years later, she began covering grain and biofuels markets for the weekly newspaper Feedstuffs. As the current policy editor for Farm Progress, she covers the ongoing developments in ag policy, trade, regulations and court rulings. Fatka also serves as the interim executive secretary-treasurer for the North American Agricultural Journalists. She lives on a small acreage in central Ohio with her husband and three children.
Subscribe to receive top agriculture news
Be informed daily with these free e-newsletters
You May Also Like
---