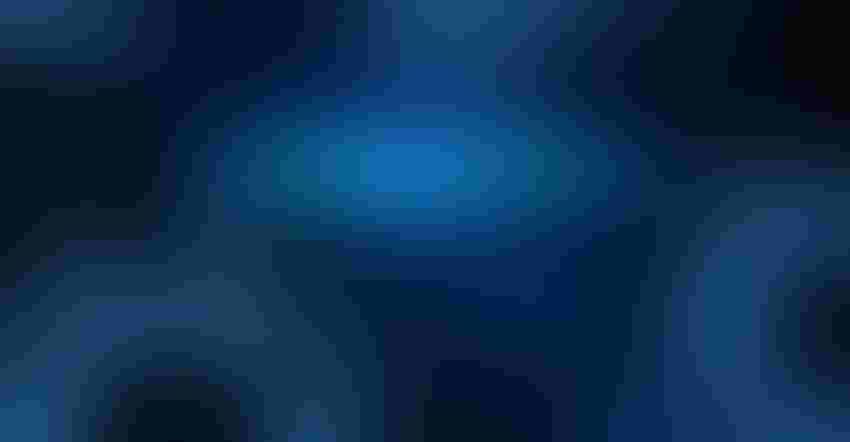 World-wide air and ocean freight logistics shift as COVID-19 spreads.
Getty Images
As the number of confirmed COVID-19 cases increases across the U.S. and other countries, ag suppliers are experiencing difficulties obtaining products essential for farmers and ranchers.
U.S.-based ag suppliers source many of the products U.S. farmers depend on from international manufacturers.
Those suppliers have tried to get ahead of the slowdown with a surge of purchase orders, hoping to stay ahead of the required due date process, and get products to regional vendors and end users on time.
Representatives at Memphis-based V Alexander & Co., Inc., an international freight forwarder and U.S. Customs broker for ocean and air freight, say many of their customers source agricultural seed, agricultural equipment, and irrigation pump parts from China and Asia.
"The Chinese New Year occurred on Jan. 25. That celebration usually lasts two weeks but because of the COVID-19 outbreak in that country, the holiday was extended numerous times, allowing Chinese authorities to institute controls and quarantines," says Ben Jabbour, vice president, Global Transportation/Sales, V Alexander & Co., Inc., who has seen a lag in global supply shipments. "A great deal of manufacturing is done in the coastal provinces of China. After Chinese officials announced mandatory quarantines, factory workers were not allowed to return to work and truckers weren't allowed to travel with products."
Around-the-clock communications have become the norm to avoid delivery delays and/or prevent shipment gaps. "Supply chain logistics are complicated but usually very efficient," Jabbour says. "Historically, when disruptions occur, distribution channels normally make corrections in a short timeframe, but because so many countries have shuttered their commercial airlines, more products need to be transported via air than there is airline cargo space available."
Supply chain shifts and delays began with the trade war.
"I think long-term, both of these world events will cause shippers to re-examine their supply chain partners and possibly diversify away from China," says Michael Muntean, vice president, Memphis Branch, V Alexander & Co. "We have seen this occurring since we got into the trade war, but I think it will accelerate once things return to normal."
Local ag suppliers are also adjusting to the spread of COVID-19.
National and regional impacts
Supply chain perspectives vary, but having plans in place helps mitigate problems. "During this unprecedented time, our number one priority is the safety and well-being of our customers, business partners, employees and the communities in which we live and work," says Brain Leake, senior manager of External Communications, Bayer Crop Sciences. "Agriculture is an essential industry and we're working hard to meet the upcoming demands of the growing season for our customers."
Leake says Bayer's product mix has already been sent to dealers or retailers or shipped to distribution centers across the nation. "We operate regionally with contingency plans and a diverse supply chain designed to adapt to challenges caused by weather and other situations. Because those plans are already in place, we believe we are able to deal with obstacles currently posed by the virus."
Regional ag companies face hurdles caused by COVID-19.
Hurt Seed Company's retail distribution center in Halls, Tenn., has two processing plants in the Mid-South. They handle nearly 1 million acres of wheat seed and 3 million acres of soybean seed annually. "To maintain deliveries, we have implemented an electronic system to process incoming truckloads of product, allowing us to comply with social distancing requirements so drivers don't gather in the office," says Hurt Seed Vice President Ray Hurt. "If this virus had hit two or three months ago, I would have seen a bigger soybean seed supply problem."
Hurt Seed also handles cover crop seed but Hurt says their priority is filling gaps in demand for soybean seed. "Our soybean conditioning, processing, and packaging started last September and October," he says. "We've packaged 95% of our product and turned it into on-the-floor inventory.
"Now, we're filing additional orders from seed distributors who will then face the job of getting it to their farmer customers. I'm a little worried that if more truckers are pulled into transporting daily necessities needed by consumers, we could experience delays delivering some product moving into the growing season, but I believe that would be a problem we could handle."
Subscribe to receive top agriculture news
Be informed daily with these free e-newsletters
You May Also Like
---