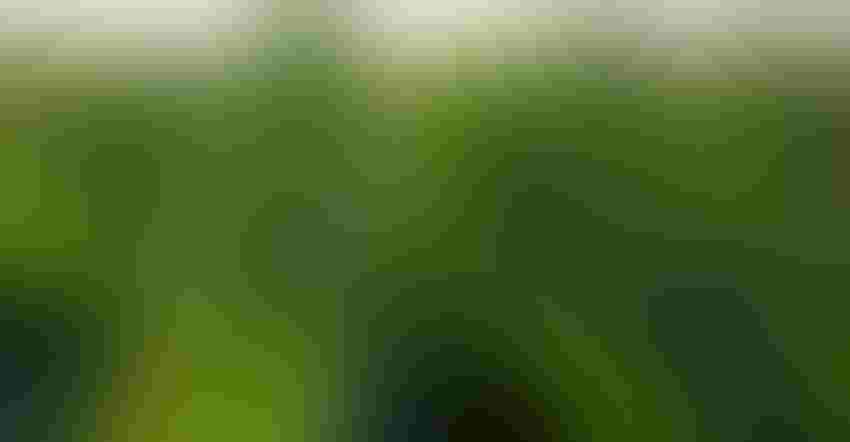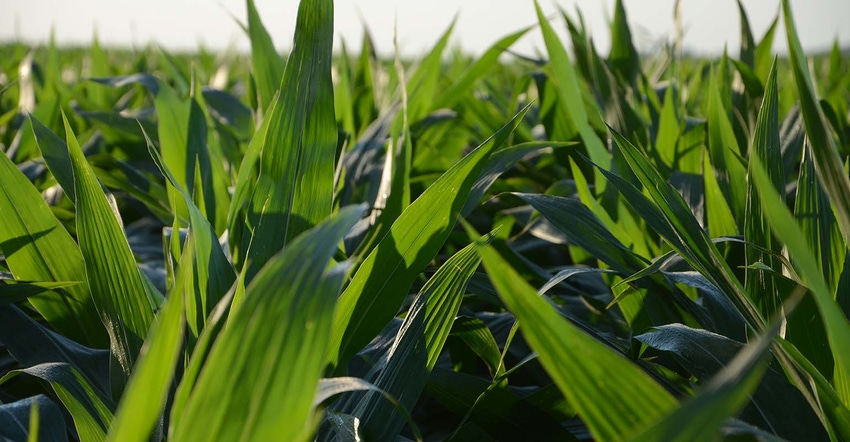 SUSTAINABILITY FOCUS: Corteva has pledged to achieve significant greenhouse gas emissions reductions as part of its sustainability goals.
Willie Vogt
How do you celebrate a corporate anniversary? If you're Corteva, which turns two this week, why not release a new sustainability report. Jim Collins, Corteva chief executive officer, speaking to a group of ag journalists, looked back on the day in 2019 when Corteva was created.
"We're a U.S. based, pure-play agriculture company 100% focused on farmers," Collins says. "Last year during our first year celebration we set goals for ourselves for sustainability."
He explained that the 2020 Sustainability Report is an inaugural report and the company will be offering annual insights on sustainability and corporate goals going forward. This initial report sets goals and outlines the opportunities ahead.
Adds Anne Alonzo, senior vice president and chief sustainability officer, the report is built around the international standards set down by the Paris Climate Accords. That makes the information reported clear, and consistent regarding global goals. She points out that the company promised a year ago to set targets in this latest report.
"We're announcing a commitment to a 65% reduction in Scope 1 and 2 emissions and a 20% reduction in scope 3 emissions," she notes.
These are targets to reduce greenhouse gas emissions and are aligned with 2030 targets with Corteva's scale and global impact. The company is joining the effort to limit global warming to 1.5 degrees C above pre-industrial levels.
Meeting farmer needs
But many farmers are skeptical of climate targets, so how does Corteva overcome that skepticism?
"Part of what we did last year when we announced our goals was to be thoughtful in pillar areas, working with communities, small-holder farmers and in our own shop on our carbon footprint," Collins says. "We have to be able to show we're taking care of ourselves and develop the technology to help farmers overcome some of the concern or skepticism."
He adds that the company is working on special programs and pilot projects on sustainable practices to raise farmers up. "We know we have some challenges."
He adds that a final area to work with is helping farmers tap into the bigger business opportunity offered by climate-smart farming.
For the farmer, how you work with Corteva and its brands won't see much change. This work is mainly internal, and an enterprise commitment made by the company. "For the farmer and how they interact with us, there will be no difference," Collins says. "At the end of the day we want to provide solutions and technology farmers can count on that are aligned with the science."
The company will achieve its sustainability goals to reduce energy usage, focus efforts in research and development, increase production efficiencies and transition to renewable energy sources.
More tools available
Recently, Corteva announced an exclusive agreement to market technology to help mitigate abiotic stress. The enzyme technology from Elemental Enzymes is not designed to replace crop protection products. "This is a both/and not an either/or proposition," Collins says. "As produce or finished product gets closer to market, it's more susceptible to regulatory requirements like minimum residues. Bioproducts can help the grower satisfy those increasing standards."
He adds that the agreement is part of an overall portfolio solution.
Subscribe to receive top agriculture news
Be informed daily with these free e-newsletters
You May Also Like
---