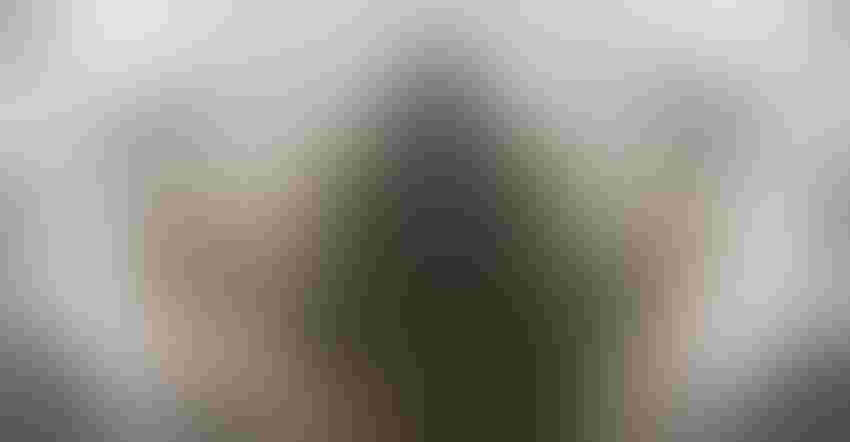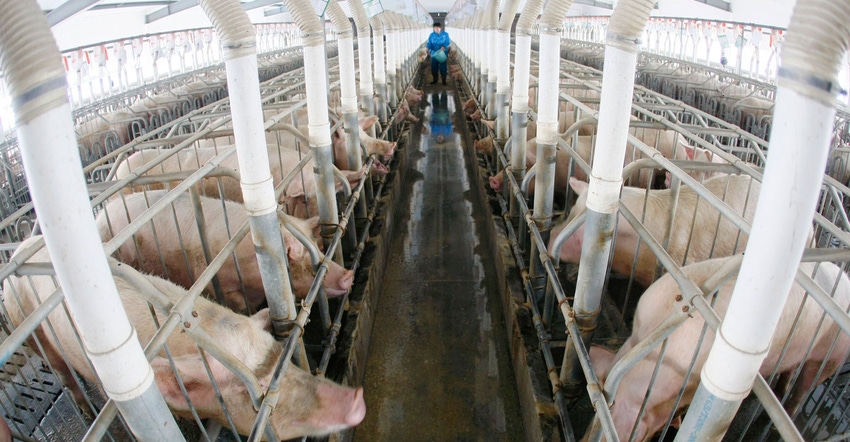 As it rebuilds its hog herd, China is modernizing, adding scale, biosecurity and new technology.
STR/AFP/Getty Images
Donald Trump may be out of the White House but the trade war with China is not exactly over.
So, is a new White House any reason to think things between the U.S. and China might get better soon?
Not in the short run says Wendong Zhang, an Iowa State ag economist and China native.
"We are seeing quickly deteriorating relationships," he says. "There's a growing concern that, from the Chinese business perspective, we are anticipating a bumpy relationship over the next decade."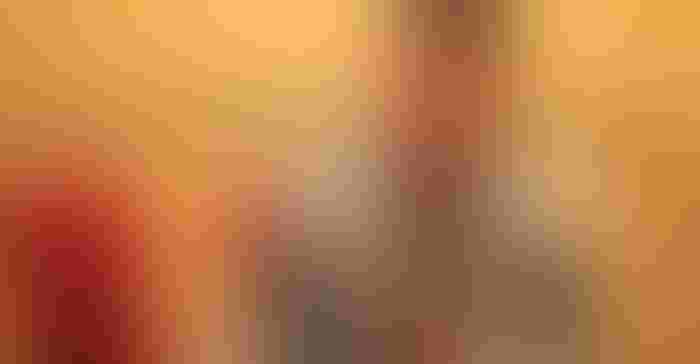 China has been trying to avoid being too dependent on a single supplier – namely the United States - since our 2012 drought.
"Changing climate patterns in Russia and continued deforestation in Brazil make soybeans from those countries much easier for the Chinese to source, especially after the past four years," notes Farm Futures market analyst Jacqueline Holland.
In the 2008 financial crisis the U.S. and China worked together to solve problems; during this pandemic "we didn't see much cooperation between these countries -- mainly bickering over origins of COVID, and other issues related to Hong Kong and intellectual rights," Zhang adds.
What about Phase one?
Hold on a minute, you say. What about the recent surge in corn and soybean sales? China is working to satisfy its commitments in the Phase one trade deal, right?
"Phase one helps, but the major driver is China's need in rebuilding its hog herd," says Zhang. "China bought record amounts from Brazil last May and June, so they do respond to market signals. But yes, politically it all counts toward the phase one deal."
Ag trade was a one-time sore spot – the tip of the spear at the height of the trade war. It's now become one of the stabilizing factors between our nations. "It has become the only regular communication channel the two countries talk about," says Zhang.
China lost millions of pigs when it was hit by African Swine Fever in 2018. As it began rebuilding and modernizing its herd, it ramped up commodity purchases -- then lost momentum due to COVID.
Even so, "We have seen tremendous growth in recent months, with record sales in Oct. and Nov. 2020 of $5 billion per month," says Zhang.
But, even these record level sales are below the levels of sales promised in the vaunted Phase one agreement, which hits its one-year anniversary in early February.
Why? While ag purchases dominated the headlines, sales in energy and manufacturing products fell grossly behind expectations.
According to the Center for Agricultural and Rural Development, total ag imports to China from the United States is expected to be $31.15 billion from Feb. 14, 2020 to Feb. 14, 2021. That compares to $23.9 billion in 2017, the baseline used in the Phase 1 deal. This was CARD's forecast last November.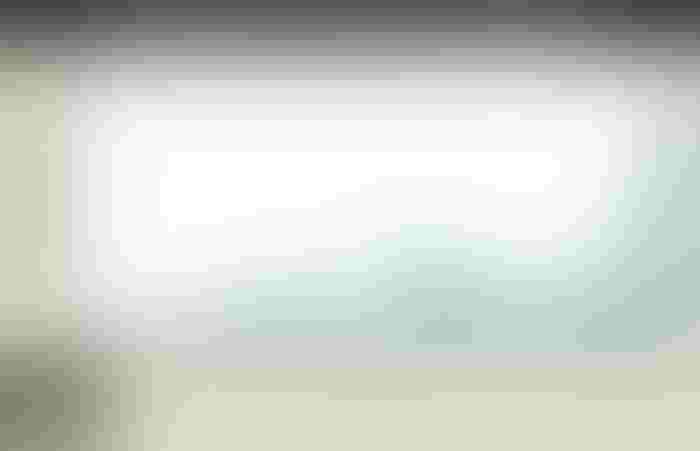 U.S. pork exports in 2020 were a record high for the fourth consecutive year, up 17.8% during the first 11 months. The increase was almost entirely due to China.
China had half the pigs in the world and lost 40% of them to ASF. China's new ag minister reports the country is at 90% of pre ASF levels, so a lot of the surge in U.S. exports is going to feed a growing herd.
"China still has 10% growth expected in inventory," adds Zhang. "What also helps is that our major competitor, Germany, is also battling ASF."
It is not a stretch of logic to consider that when the Chinese hog herd is rebuilt, it's time to keep a sharp eye on export demand and impact on grain prices.
What to expect
A fresh start with a new administration might boost trade with China, especially since Biden and Chinese president Xi Jinping already have a relationship. But don't hold your breath on 'when.' President Biden has a long list of things to fix -- the economy, pandemic, and vaccine distribution for starters. A new trade deal with China is further down the list. Countries like Australia, Japan and Korea will pressure Biden to rejoin the Trans Pacific Partnership Trade agreement, but it won't likely even get on the radar until 2022.
Meanwhile you can expect normal, polite dialogue to resume, but "lower your expectations on tariff rollbacks," says Zhang. Unlike President Trump, Biden will likely try a more multilateral, strategic approach with China.
In 2019 Biden said, "If we don't set the rules, we in fact are going to find ourselves with China setting the rules, and that's why we need to organize the world to stop China to stop the corrupt practices that are under way."
Serving China's needs
Still, there are possibilities to build back better when it comes to China trade. The Phase one agreement is led by soybeans - by far the highest value - followed by pork, cotton, corn, beef, and others. But Zhang contends the U.S. ag community should think more about what our future ag portfolio to China might look like, assuming relations thaw and the trade war evaporates.
"There's a lot more potential if you look beyond soybeans," he says. "I argue we can make a concerted effort to change who they buy from in things like beef, pork, poultry, dairy products, fish products, forest products, fresh fruit."
Subscribe to receive top agriculture news
Be informed daily with these free e-newsletters
You May Also Like
---