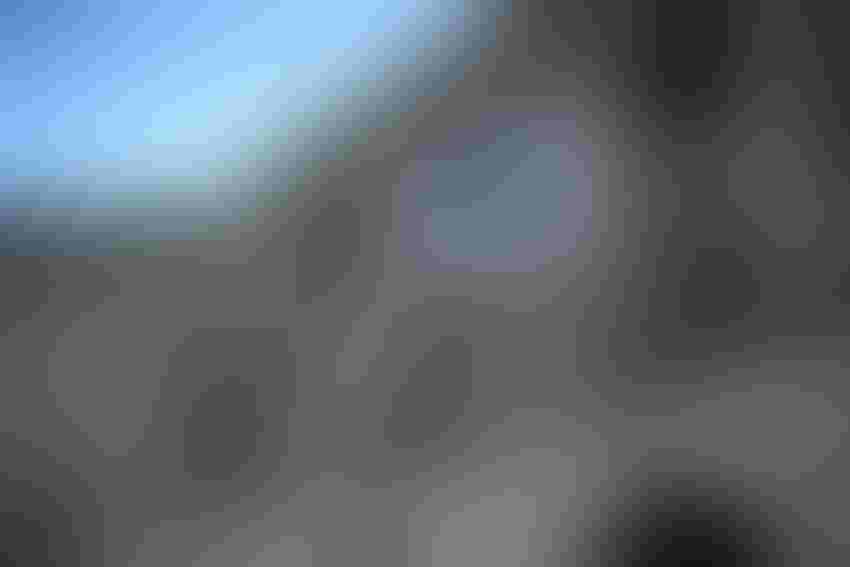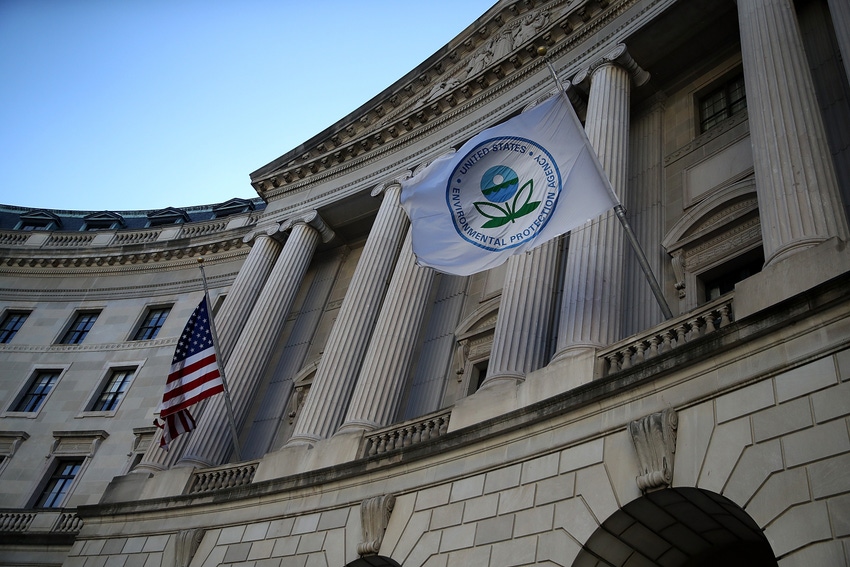 Justin Sullivan/Getty Images
The U.S. Environmental Protection Agency heard testimony at a virtual hearing Jan. 4 from the biofuels industry on the shortfalls in the agency's proposed rule for 2020, 2021 and 2022 Renewable Volume Obligations. In December EPA proposed RVOs that would undercut blending requirements for biofuels in 2021 and would retroactively waive 2.96 billion gallons from 2020 RVOs finalized almost two years ago.
Under the proposal, 2022 volumes return to statutory levels and the administration pledges to deny all improper small refinery exemption applications, which was welcomed by those testifying. However, the action retroactively eliminating required blended gallons raised concerns. 
Geoff Cooper, president and CEO of the Renewable Fuels Association, says RFA supports the proposed volumes for 2022 for all categories of renewable fuel. "We specifically commend EPA for proposing to set the implied requirement for conventional renewable fuels at the statutory level of 15 billion gallons," Cooper says. "We also support EPA's proposal to account for projected exempt volumes from small refineries when setting RVO percentages."
And, RFA agrees with EPA that 'in the interest of transparency,' the agency should release basic information about entities seeking exemptions from RFS compliance. Cooper also voiced RFA's strong support for EPA's related proposal to deny 65 pending small refinery exemption petitions.
"During the previous administration, the small refinery exemption program undercut the goals of the RFS, preventing EPA from ensuring the RVO was met each year," adds Growth Energy CEO Emily Skor. "We appreciate the agency's work to end this abuse and return to a true implied conventional volume of 15 billion gallons in 2022, along with promoting strong growth in advanced biofuels. We are also pleased that the agency has finally proposed to restore the first 250 million gallons illegally waived in the 2016 RVO with a commitment on the second 250 million gallons for 2023.  
RFS reset causing concern
Skor adds EPA's proposal has some serious flaws that need to be addressed. "It sets an extremely troubling precedent of revising finalized volumes for 2020 and back-setting volumes for 2021 rather than driving growth in renewable fuels. The proposed retroactive cuts to 2020 exceed EPA's legal authority, and negatively impact the entire agriculture and fuel supply chains," Skor says. 
Cooper notes, "While we understand EPA has a statutory obligation to consider resetting future RFS volumes when certain thresholds are met, it does not appear that Congress intended for EPA to use its reset authority for the purpose of retroactively addressing unforeseen market anomalies like COVID or weather-related disasters."
Even if EPA's use of its reset authority to lower 2020 and 2021 volumes was justified, the agency grossly underestimated actual conventional ethanol consumption in 2021, Cooper says. The Energy Information Administration's latest data suggest 13.73 billion gallons of conventional ethanol were consumed domestically in 2021, more than 400 million gallons higher than assumed by EPA.
When it comes to the impact of COVID on 2020 RFS compliance, the RVO already includes a self-correcting mechanism that caused actual renewable fuel volume requirements to adjust lower with reduced gasoline and diesel consumption.
Cooper says EPA has long been on the record opposing retroactive reductions in volumes. EPA has repeatedly stated that "Congress…did not provide a means for correcting the percentage standards after November to ensure that the applicable volumes of renewable fuel are exactly met in a given compliance year." The agency has also previously taken the position that "…periodically and retroactively altering the standards would…inappropriately render the standards a moving target."
American Coalition for Ethanol CEO Brian Jenning's testimony highlights how refiners "lull EPA into helping them escape their legal responsibility to blend increasing volumes of renewable fuel. When viewed in isolation, certain provisions in the proposal are a positive shift away from EPA's prior mismanagement of the RFS, but the proposal in totality neglects to emphasize the role grain-based ethanol can play in helping meet the administration's decarbonization goals."
"… EPA's ongoing obsession with maximum compliance flexibility for refiners means excess RINs can be used to meet future obligations instead of the physical blending of E15 and higher blends," Jennings states in his testimony.
Skor suggests EPA should return integrity to the RFS program and remove hurdles to the use of higher biofuel blends by first leaving 2020 RVOs as finalized in 2019, set the conventional 2021 and 2022 RVOs in line with the statute, and finalize the rulemaking as expeditiously as possible.  
Additionally, on Monday, Growth Energy submitted comments to EPA on its Nov. 18, 2021 proposal to extend RVO compliance deadlines for 2019, 2020 and 2021 RVOs. The 2019 RVO compliance deadline for small refineries was set for Nov. 30, 2021, and the 2020 RVO compliance deadline for all obligated parties is currently set for Jan. 31, 2022. 
Also testifying at Tuesday's hearing are RFA Board Secretary Rick Schwarck of Absolute Energy and board members Jeff Oestmann of Granite Falls Energy, David Sovereign of Golden Grain Energy and Derek Peine of Western Plan Energy, as well as Lindsay Fitzgerald of member company Gevo.
Refiners support EPA's proposal
Patrick Kelly, senior fuels policy advisor at the American Petroleum Institute, testified that API supports EPA's proposal to deny all pending small refinery exemptions, and the long overdue reinterpretation of the small refinery exemption provisions. API says these actions will help to restore a level playing field for competing refiners in the marketplace.
"EPA must also ensure consistency in the final rule by removing any volumes that would have been reallocated in the program for 2020, 2021 or 2022," Kelly says.
Kelly explains API has generally not supported retroactive changes. "However, 2020 was a unique and unprecedented year, and API acknowledges that reducing the 2020 volume standards to volumes actually used in the marketplace and adjusting the SRE volumes in the calculation of the percent standards consistent with the proposed denials of pending petitions are necessary to address this unusual situation," Kelly says. "API also supports EPA's use of the Reset authority to reduce the 2021 standards to match volumes actually used. Any volume greater than actual 2021 consumption would require the use carryover RINs for compliance."
Kelly shares the RFS program will hit a significant milestone in 2022, as the volume targets established by Congress run out. "RFS Set presents a significant opportunity for the agency to refocus the program on reducing CO2 emissions in transportation, recognizing fuel carbon intensity and maximizing the production and blending of lower carbon renewable fuels. But before EPA can develop standards for 2023 and beyond in the RFS Set rule, it is critical that EPA establish a feasible and achievable RVO in 2022 to ensure the RFS program remains a viable tool going forward to reduce greenhouse gas emissions," he explains.
Kelly says its members' primary concern is the ethanol blendwall, stating the blendwall is a constraint on today's fuel supply system that makes the statutory volumes "unattainable."
Biodiesel interests want RFS back on track
Member company representatives and staff of the National Biodiesel Board also says it seeks to work with EPA to get the RFS program back on track. The industry representatives welcomed proposed growth for 2022, urged EPA to maintain the integrity of the program, and asked the agency to avoid further or future delays in setting annual volumes.
Donnell Rehagen, NBB's CEO, highlighted the clean fuels industry's readiness to meet higher volumes and thanked EPA for restoring improperly waived volumes from 2016. "During these past two years, the biodiesel industry worked hard to meet Americans' growing demand for better, cleaner fuels," Rehagen testifies. "In 2020, the U.S. biomass-based diesel and renewable diesel market grew to 3 billion gallons – its highest volume ever – and generated more than 4.5 billion advanced biofuel credits. Through the first 11 months of 2021, the industry has maintained a sustainable production rate comparable to 2020."
Kate Shenk, NBB's director of regulatory affairs, also welcomed proposed growth in 2022, adding, "We want to ensure that the BBD volume is fully met each year and continues to reflect growth in biomass-based diesel production. We also hope that EPA continues to create room for growth in the overall advanced pool, since some additional advanced biofuels are co-products of biomass-based diesel."
NBB and its members also emphasized the uncertainty created by EPA's proposed reset of 2020 volumes and proposed – rather than outright – denial of small refinery exemptions. "Today's proposal -- while positive for future years' growth -- continues to undermine the industry and bow to the pressures of the refiners," states David Cobb, NBB's director of federal affairs. "The fact that this proposed rule opens another comment period for SREs just adds additional delays in finalizing a rule that is already late."
NBB further urged EPA to quickly propose 2023 RFS volumes, which were due under the statute on Nov. 30, 2021.
Subscribe to receive top agriculture news
Be informed daily with these free e-newsletters
You May Also Like
---