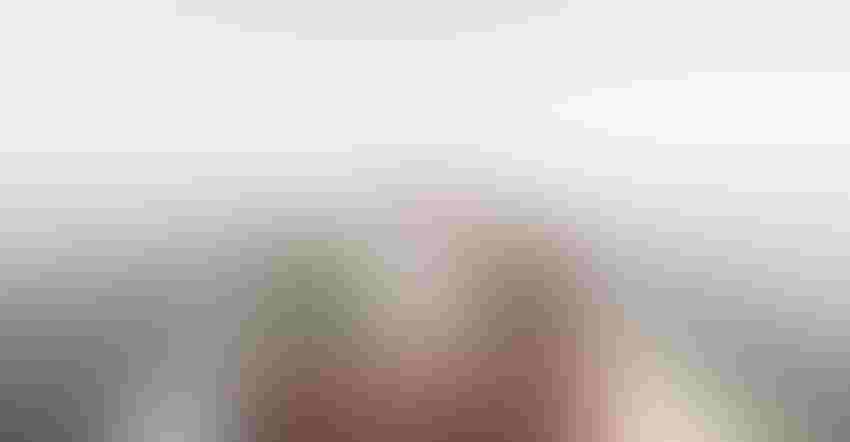 On Aug. 26, USDA's Economic Research Service and Foreign Agricultural Service released the Outlook for U.S. Agricultural Trade. The report included trade forecasts for fiscal years 2021 and 2022.
By the end of FY 2021, U.S. exports could hit $173.5 billion, which is a 24% increase over the 2020 export total. Record volume and value of corn exports, record volume of soybean exports, strong demand from China and reduced foreign competition are factors contributing to the increase, according to the USDA.
Looking ahead, agricultural exports for FY 2022 are projected to land $4 billion higher than 2021, for a total of $177.5 billion. This new projection shows an increase over the agency's report in May, mainly due to higher livestock, poultry and dairy exports. According to the report, the FY 2022 export increase is driven by higher export values for soybeans, cotton and horticultural products.
"Folks love and want American agricultural products," says Seth Meyer, USDA Chief Economist. "Even as prices rise, they come in for more."
U.S. agricultural imports are also forecasted to rise. However, the U.S. agricultural trade surplus will continue to grow.
The global pandemic remains the primary factor affecting economic activity, the report says.
"As we work to build back better, exports remain a vital engine spurring growth in the U.S. economy," says U.S. Agricultural Secretary Tom Vilsack. "America's farmers, ranchers and processors are the world's best and global demand for their products is a testament to their quality, safety and commitment to sustainability."
Back-to-back record agricultural export forecasts are also good news for the economy. "Exports have a job multiplier," Meyer says.
According to Vilsack, each $1 billion in U.S. ag exports stimulates another $1.14 billion in domestic economic activity. "That means more than 1.3 million jobs, not just on the farm but in related industries such as food processing and transportation," he adds.
View the full USDA report online. The next quarterly trade forecast will be released Nov. 23, 2021.
Subscribe to receive top agriculture news
Be informed daily with these free e-newsletters
You May Also Like
---