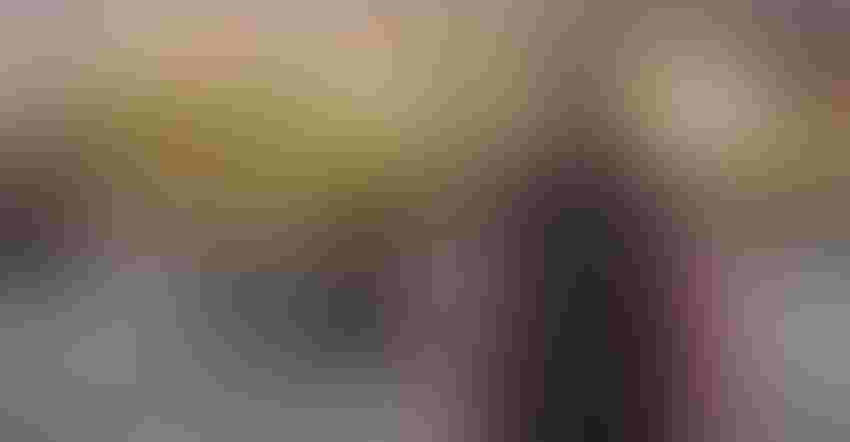 ENJOYS FLYING: Nick Yoder considered becoming a dairy farmer but chose flying instead. He owns Nick's Flying Service, LaGrange, Ind., servicing northeast Indiana, northwest Ohio and southern Michigan.
Darrell Boone
Nick Yoder says he occasionally deals with perceptions of people who are convinced his planes are causing them problems. Yoder, owner of Nick's Flying Service, LaGrange, Ind., says it's not a huge problem, but goes with the territory of running an aerial application business.
"Once, we had a Michigan state trooper who was convinced that we'd sprayed him and got him soaking wet," he says. "We were flying-on cover crops. We try really hard to be respectful of people and their activities, but we still get the occasional complaint from those who don't understand what we're doing."
Regarding the future of his industry, Yoder sees it as bright. "There's always something new — a new pest or fungus — that people need us to help with," he says. "And conservation has gotten a lot more attention the last few years. I expect that farmers will continue to use more cover crops in the future."
When asked whether he sees unmanned aerial vehicles as a threat to his industry's future, Yoder says he's keeping an eye on that, but isn't overly concerned for now. UAVs have been used in other countries to make aerial applications, and are starting to show up in the U.S. Rantizo, a commercial company, has obtained a blanket license for customers to apply products using drones in 10 states, but not Indiana, as of yet.
Jim Love, who studies technology for Beck's, Tipton, Ind., demonstrated a drone that can apply a limited amount of product at field days in 2019. He also applied fungicide on his own farm. However, he says the payback may not be there yet for farmers to own their own drone for spraying. He's doing it to prepare for the future, when bigger units may appear. Operating a drone for spraying requires a special Federal Aviation Administration exemption, he adds.  
Still need planes
"I think drones are going to have some serious problems with labeling for chemicals," Yoder says. "And there's no way they can currently compete with the payloads or production that we do.
"They also can't spot a family dining on their patio and leave a buffer. I know the government has huge drones that it uses for military and surveillance activities, but those are tremendously expensive, and right now, the government has a bigger checkbook than the farmer. I think in the future, drones may have some limited applications, like wineries in California or similar situations."

PLENTY OF WORK: Whether it's flying-on cover crops in late summer or applying chemicals, Nick Yoder sees advantages with planes that drones still have to overcome.
As he reflects on his ag flying career, Yoder, who grew up on a dairy farm in northwest Indiana, has no regrets. He believes he chose the right career path.
"America is blessed to have the cheapest food, fiber and fuel in the world, and that has a lot to do with farmers' crop practices — and our business is a part of that," he says. "We're helping farmers produce the best crops they can, and I really enjoy that."
Boone writes from Wabash, Ind. Tom J. Bechman contributed to this article.
Subscribe to receive top agriculture news
Be informed daily with these free e-newsletters
You May Also Like
---