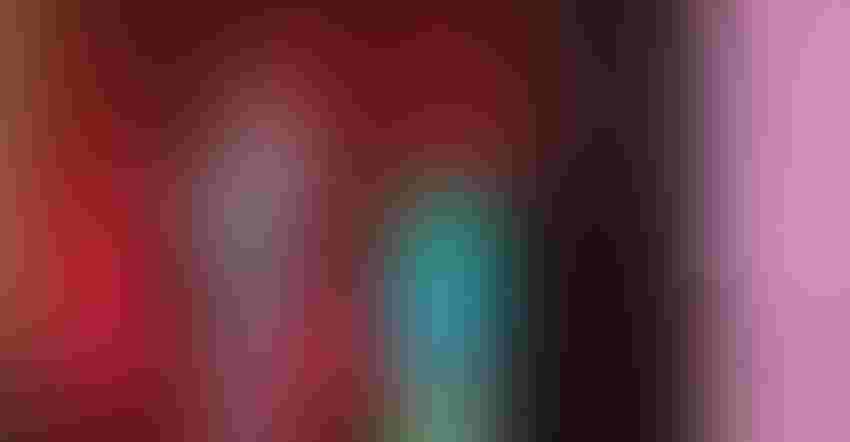 CHINA DEMAND REMAINS STRONG: Former chief ag trade negotiator Gregg Doud shares with farmers he anticipates strong exports of pork, beef and grain and soybean meal to China.
Jacqui Fatka
China's demand for meat and grain will continue, helping to fuel higher U.S. commodity prices, says Gregg Doud, chief agricultural trade negotiator during the Trump administration and current chief economist and vice president of global situational awareness at Aimpoint Research.
While speaking at the Farm Futures Summit on June 17, Doud says although he expects rising inflation to be tamped down in the housing sector, he sees a different picture on the ag side. "I think on the meat and grain side we are going to see prices that are volatile for the next two to four years," Doud claims.
He anticipates strong prices on meat, corn and soybeans for at least the next 18 months. "Things are tight globally on the meat side; and I don't think we'll see a softening up on the grain side until after next year's harvest."
China's population includes approximately 100 million consumers experiencing substantial changes in their tastes and preferences, including interest in beef with white fat, as the hottest thing going in China is barbecued beef.
Being part of the Trump administration's efforts to open up the U.S. beef market to China is something Doud says he's very proud of, despite "sweating bullets on how to get there." Looking back, he thought if the U.S. could begin to send 1,000 tons of beef per week to China it would help add a nice boost to what U.S. beef is sending around the world. The latest export sales reached 3,200 tons per week, and typically falling in that 2,000 to 4,000 tons range of U.S. beef to China.
"We are all just jaw-dropped," Doud says.  
This is all happening right now when China is buying Brazilian and Argentine beef "like there is no tomorrow," he explains. The huge sales led the Argentine government to recently halt all exports of beef, and Brazil has substantially diminished its own cattle herd with over-slaughtering to catch current demand.
The question may soon become whether China will begin to purchase additional U.S. beef and leaving less for other markets.
Push for more pork and what to feed China's pork herd
Half of the world's hogs are raised in China. And the monumental change in their feed rations coming from the banning of swill feed – or refuse scraps – will continue to send China looking for feed grains and soybean meal.
Doud says farmers should begin to watch the price of hogs in China on a daily basis and the soybean crushing margins. Although beef consumption is up, pork is still 80-90% of what they consume.
If the soybean crushing margin in China pressures their domestic processors, it suggests less demand for feed and an opportunity for China to import more pork, and less corn and soybeans to feed their domestic hog herd. "This will be a key leading indicator for global agriculture markets going forward," he adds.
Building on strong 2020 year of ag exports to China
Doud spent countless hours working on the technical details of reaching the phase one China deal. Although China fell short of its promised deal, it did set a record for U.S. ag purchases in the nine months following the enactment of the deal.
This year, ag exports to China are already above $10 billion and its anticipated the fourth quarter will result in China purchasing at least $10 billion of U.S. soybeans. "Can we do another $20 billion from now until the end of the year?" Doud asks. "It might be pretty close, especially considering what's going on in the meat side of the equation."
Dairy exports are also up 56% to China. "That's incredible," Doud adds.
According to the Peterson Institute for International Economics, for covered agricultural products, China committed to an additional $19.5 billion of purchases in 2021 above 2017 levels, implying an annual commitment of $43.6 billion (Chinese imports) and $40.4 billion (US exports).
Through April 2021, China's imports of covered agricultural products from the United States were $16.8 billion, compared with a year-to-date target of $19.4 billion. Over the same period, U.S. exports to China of covered agricultural products were $10.1 billion, compared with a year-to-date target of $12.8 billion. Through April 2021, China's purchases of covered agricultural products reached 87% (Chinese imports) or 79% (U.S. exports) of the year-to-date target, PIIE reports.
Doud says he's not sure what will happen after the end of this year on continued China's commitments to continue ag purchases. "We are going to have geopolitical problems with China going forward along with a great unwinding economically, but can we keep food out of this? We need to have a rapport on food."
And as for whether the U.S. should re-enter into negotiations on the Trans-Pacific Partnership now known as the Comprehensive Progressive Trans-Pacific Partnership, Doud emphatically says, "No! It is dead."
One of the greatest concerns in the previously negotiated TPP was how it would allow automakers to import partially made oversea cars to qualify for duty-free access into the U.S. In order to fix the mistake, it would require all the countries to re-open and negotiate with all of the countries.
Subscribe to receive top agriculture news
Be informed daily with these free e-newsletters
You May Also Like
---