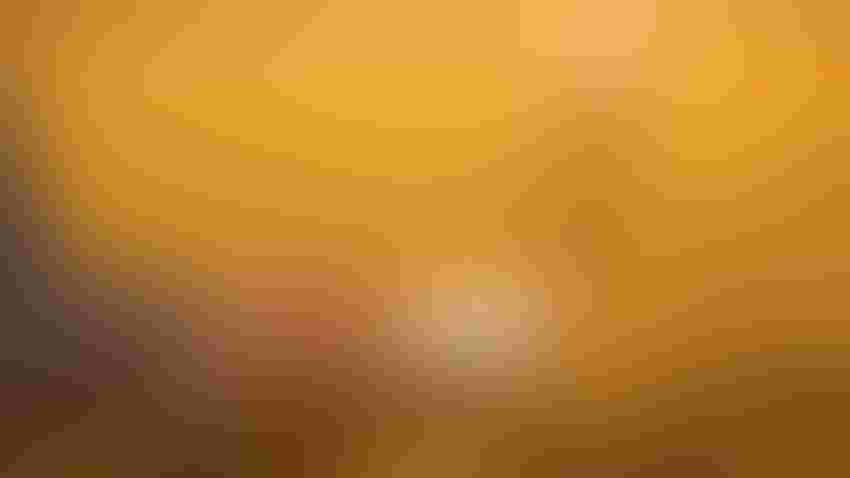 LOCK IT DOWN: Using a new hard-to-hack password can be one of the first lines of defense to ensure good cybersecurity practices.
dimid_86/Getty Images
With ever-increasing digitization of agricultural services, it's more important than ever to ensure your farm stays safe from cyberattacks.
David Cumbow, principal solutions architect for Palo Alto Networks, says businesses should be kept as secure as possible. "Cybersecurity is really something that needs to be remembered, especially in the era of the 'cloud' and having data and information on platforms that are easily accessible," he says.
Easy to access for you potentially means easy access for "threat actors" with nefarious intentions. "These threats aren't just something that happens for the U.S. ag industry but includes the global ag industry," he says. "The No. 1 vulnerability we see is unpatched software. It's that software that was deployed, forgotten and never touched again."
Under the radar
This forgotten software is where almost 50% of the vulnerabilities in agriculture are today. "It's the grain elevators and harvesters and all those things that never got a firmware update and hasn't gotten those patches," he explains.
Forgotten systems may even be hacked by a threat actor who can encrypt your business data and demand a ransom to get your information back.
"Never ever pay them," Cumbow says. "That threat actor is someone who encrypted and stole your data and took away your ability to harvest or run your business. Producers may be able to fall back to manual processes without needing to interact with these threats."
Even if there's a fallback option against ransomware, Cumbow says keeping strong cybersecurity practices implemented makes the biggest difference.
What should you do?
Cumbow says passwords need updates, and old or weak passwords are another vulnerability.
"These devices were deployed and never had a password update," he says. "That leaves an opening for brute-force password hacks and things like that."
A good password is essential, but what makes a strong password?
"Anything that isn't directly related to you is best," he explains. "Studies out there have shown that a really long sentence of even random words is stronger than an eight- to 16-character randomized option with letters and numbers. Try to shoot for that 32-character option; it's a lot more secure."
There's a multitude of ways to keep good cyber hygiene on your operation, but Cumbow says keeping it top of mind is a good start. "Think about the various aspects of what you're doing in your business, and keep a cyclic conversation of how to stay on top of cybersecurity," he says.
The bottom line: Update software and firmware as soon as updates become available, be sure to use strong passwords, and keep cybersecurity conversations a part of your farm management plan.
Subscribe to receive top agriculture news
Be informed daily with these free e-newsletters
You May Also Like
---